Toronto's streets are Alex 'Runt' Currie's canvas. His signature style can cause anyone walking by to stop in their tracks. For three decades, Runt has used surrealistic, colourful creatures inspired by the children's book author Dr. Seuss, Ray Harryhausen, and King Kong to bring a new aesthetic to downtown communities. He built a name for himself with projects such as painting Lee's Palace three times, hosting his own gallery shows, creating a special edition can for Pabst Blue Ribbon, having a feature-length documentary made about him and even creating the 2015 Toronto TTC ride guide. Runt's mischievous creatures are a highlight for any Torontonian walking through Kensington Market, Little India or along Bloor Street . There are too many streets throughout Toronto to list that are marked by his twisted techniques.
When it comes to his monsters, Runt's most valuable inspiration comes from newspapers (free ones of course). He looks through the pages in search for an eye-capturing photo and then sketches an inspiration in his notebook. He draws each photo out, then mixes and matches different aspects from each photo to create a Frankenstein-esque character to add to his creative collection. The movement and action in his murals tell the story of a city filled with wide mouthed creatures reeking havoc, something Runt knows a lot about.
My favourite aspect about his work is the controversial jokes hidden behind the colourful and happy imagery. If one day you pass by his mural on the outer walls of Electric Mud BBQ on Brock Ave, take a few minutes and look deeply. Not only will you notice his crazed talent, but his ability to show Torontonians the beauty behind how ugly life can be.
-Daniela Gitto, friend and journalist
***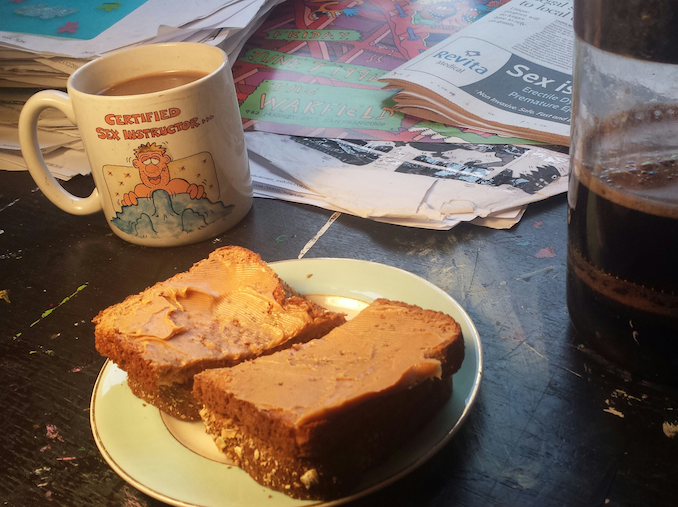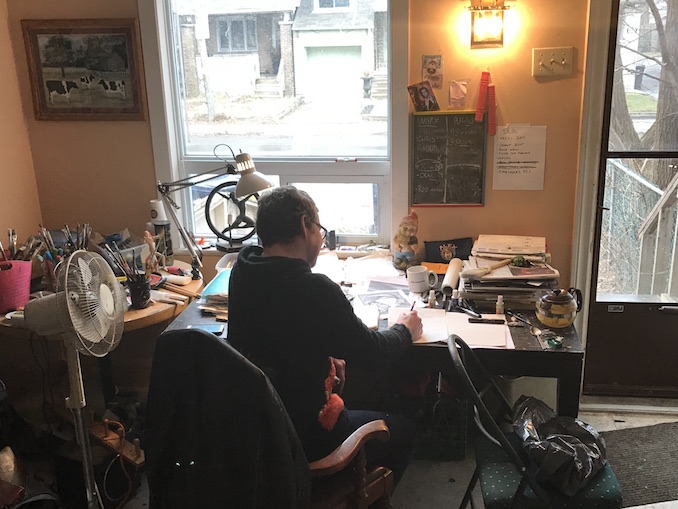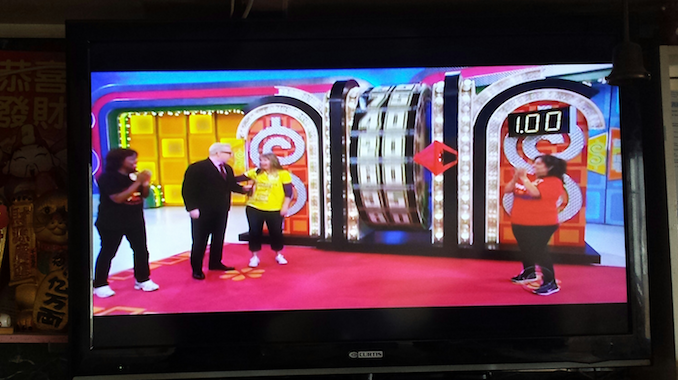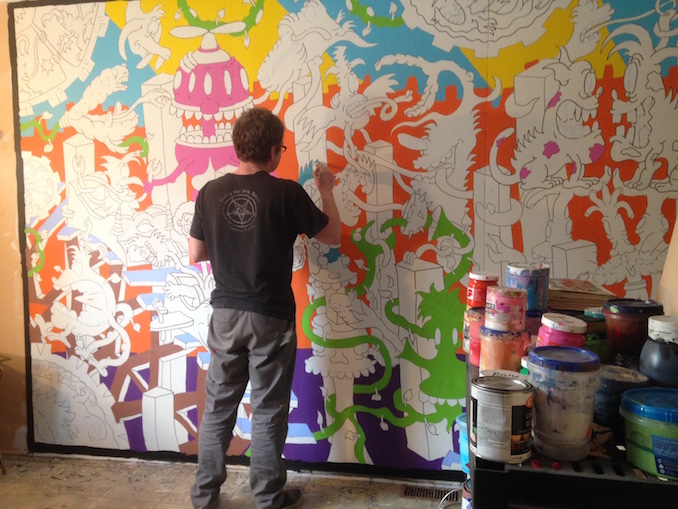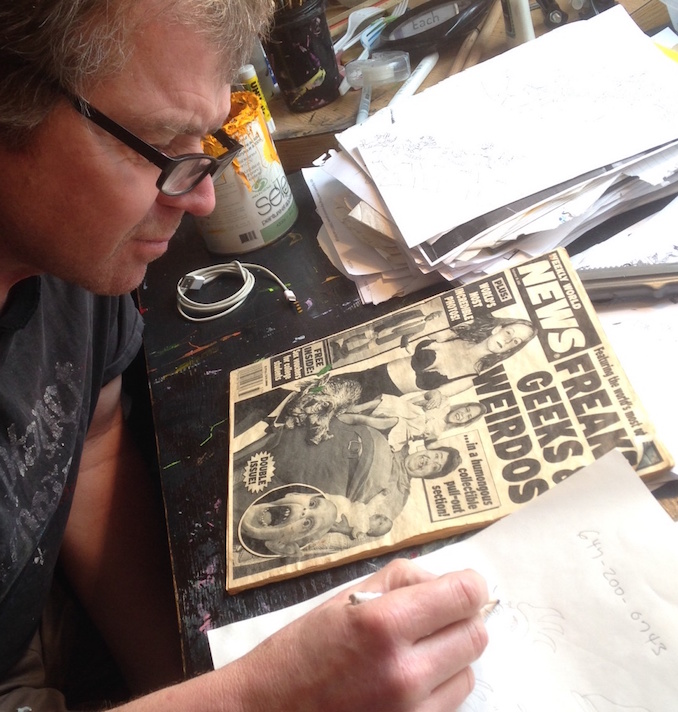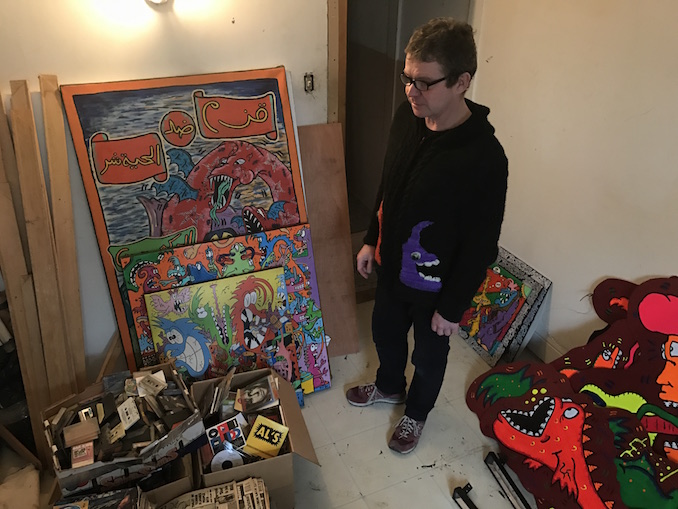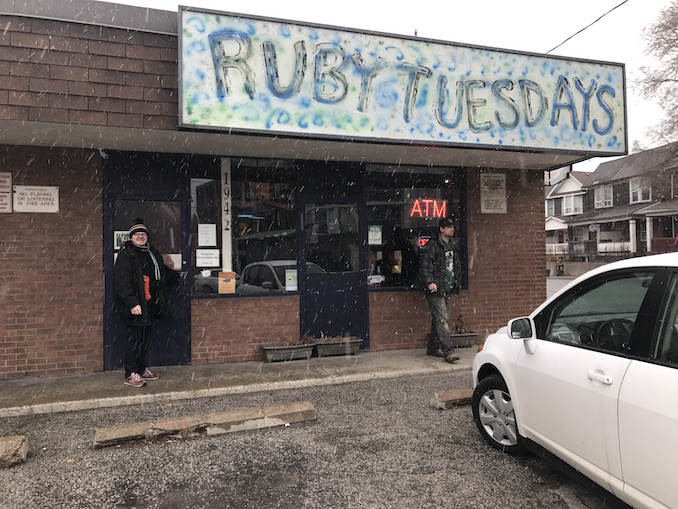 ***
What 'hood are you in?
I live in East York around Main and Danforth
What do you do?
I am an visual artist (though some may argue that) best known for bright colourful murals around Toronto but I love applying my style of art to any medium
What are you currently working on?
A 28 ' mural for a private school in Aurora also painting on an Elvis Bust and an electric guitar and my plumbing for my broken house
Where can we find your work?
At my house or various murals around Toronto. The entrance to Silver Snail comic store on Yonge Street and also on Instagram and Facebook under Al Runt. People can also reach me at runtster2001@yahoo.com.
I will also have a booth at Comicon March 17 – 19, 2017.