The media arts design students at Central Toronto Academy (aka 6IX Academy) have been hard at work making their dreams come true. In a hands-on program, the students are encouraged to think outside the classroom and apply their lessons in real life. To say this would have been a dream educational program for many of us is an understatement!
Partnering with Canadian business and fashion leaders, the students have been working for three months in this program that goes beyond a traditional arts class. Today, they are seeing their lifestyle concepts brought to life by Sully Wong, a Canadian design team focused on handcrafted designs and is based in Toronto. This week, the CTA Backpack joins this season's unveil alongside a skirt line as well as the 6IXess merchandise line of hats, phone cases, tees and more. Last year, the students launched the Wolf Sneaker, which sold at Gotstyle, with proceeds going back to the school's HeArts and social entrepreneurship program.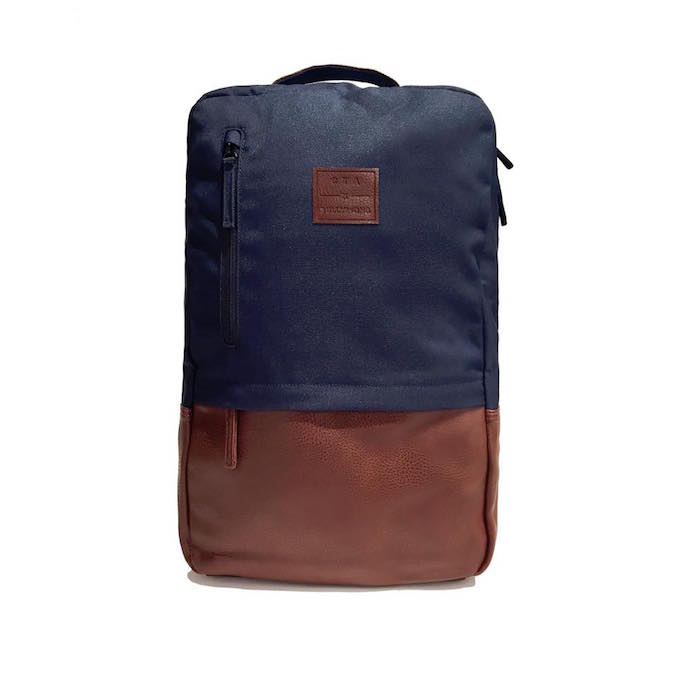 The program is run by CTA's Visual Arts Director Beckie DiLeo and Business Head Kevin D'Souza. There are approximately 150 students enrolled in the program that offers up professional guidance from thoughts on paper to technical design support to creating actual product and bringing merchandise into the retail space. "The program goes beyond traditional arts programming. Our goal is to inspire students to apply their creative skill set into real life experiences and build social entrepreneurship," says DiLeo. Both reached out to Toronto's business and fashion community seeking mentors for the students.
Students received help from staff and designers of Sully Wong and mentors for the program include Roger Gingrich and Melissa Austria, founder of Gotstyle Clothing, Mark Forman of FUNKD Clothing, Shanon Passero of Shannon Passero and Alexandra Seca Communications.
George Sully (of Sully Wong) explains that he's been a supporter of the program for some time. "Everyone has a dream, this is a great way to help students understand that if you have the right people helping you facilitate them, those dreams can become a reality."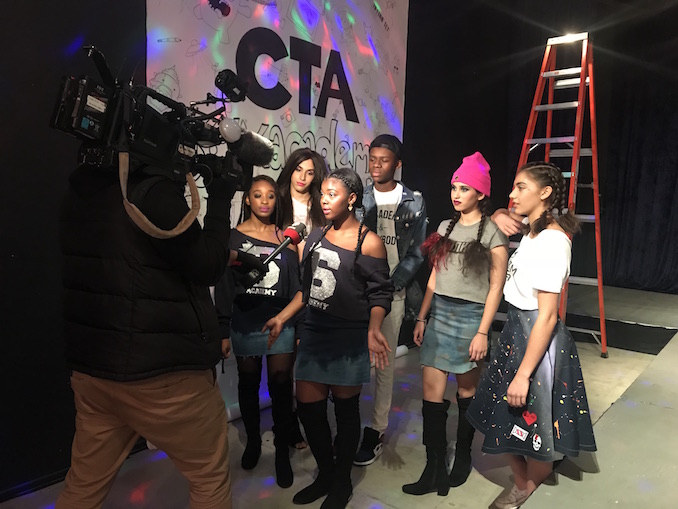 "Honestly, I just loved the fact that we're able to walk the runway, wear our fashions and be ourselves at the 6IX Academy Pop-up Event," said student Deangela Provo. "Fashion Club isn't recognized at every school; what CTA has shown me is that fashion is a creation, fashion is about collaboration, fashion is about sharing my ideas and fashion is life to me and many people. I had so much fun backstage, getting in hair and makeup and hanging out with friends and connecting with each other. We were really in this together, the teamwork was evident on the catwalk and behind the scenes. We showed the crowd how CTA works the catwalk; the death drops, the choreo, that runway was a dancefloor. We really felt so alive and so confident on stage. The event was never dull, never seemed like a high school event, there was so much going on, so much to do, and see and eat. My art was on display for the first time. I was proud of myself for being able to get my art on display as I am not as confident with my visual art talents.
Everyone was having such a good time helped my confidence. New friends are saying hi to me in the hallway. It's all positive vibes now."
Another student, Rajitha Gunaseelan, tells us she learned what it takes to launch an idea from inception to an actual creation. "I learned about he intersections of art, production and entrepreneurship. I learned about the many aspects of marketing, branding and pitching that are involved in creating a successful product. In this project, there was a lot of group work involved and I learned many people skills are required for a successful collaboration.". Although her idea wasn't chosen as the final product, she tells us she recognized the importance of all the planning and involvement that goes into the production of a product. "It was amazing just to see our group's design put on paper, then translated into computer graphics and into an actual prototype."
Congrats to all the students involved in the program. You're inspiring! The limited edition backpacks and sneakers are sold exclusively at Gotstyle. All proceeds from the sales go right back into the program.