The Blackberry Motion is the latest full touchscreen smartphone to be released for those who like the Blackberry brand but prefer it without the keypad.
The phone has switched to the USB-C jack like the Pixel 1 & 2, the S8, and the new line of Apple computers, the iPhones have not yet upgraded. Unlike these devices, Blackberry has kept the headphone jack, something that may interest those that want to hold on to their cords.
I will mostly compare the Blackberry Motion to these 3 phones as they are the ones I, as well as others, have most likely used the most. The Blackberry Motion though, is a mid range device running Snapdragon 625 chip with 4 GB of RAM / 32 GB Flash. You can also add expandable memory via hot swappable microSD memory card (up to 256GB).
At first touch the phone feels light weight for its larger 5.5 inch display (167g / 5.89 oz) and has a soft textured wavy pinstriped backing that adds to its business allure. The size for me was perfect. I find the iPhones too small and the Pixel 2XL or iPhone + are closer in size to the Blackberry Motion. If you are looking for something in that range, this may be it.
Something I noticed right away on the device was how many permissions you have to give to run apps and other programs on the device. The built in Blackberry apps have multiple levels of permissions each.
You may notice that there is an extra button on the Blackberry motion other than the standard 1x power button and 2x volume buttons. This is a button that can be assigned to whatever the user chooses. It can be set to open any app, speed dial a set number or switch to driving mode in an instant.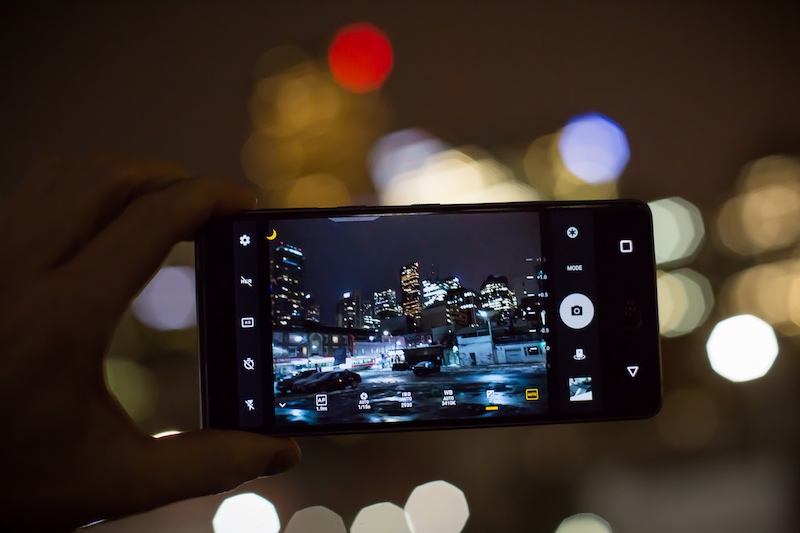 A double click of the power button will bring you to the Blackberry Motion camera, a 12 MP rear camera with a f/2.0 aperture, capable of recording 4K video. The front camera has a 8 MP sensor capable of recording 1080p video. A secure camera feature on the phone is called locker mode camera. Photos and videos that are taken with the thumbprint scanner are saved and are only able to be seen with a thumbprint unlock.
The camera also has some good manual mode capabilities. As a photographer, I love when a phone gives me more control of the camera. The Manual mode setting allows you to set the white balance (2000K – 8000K), change the shutter speed (1/3 – 1/8000), change the focal length with a dial (0.08m – infinity) and adjust the ISO (100 – 3000).
The device has also allowed easy control of different volumes. I like to have the options of having different levels for media, alarms, ringers and notifications. I could not find this option on iPhone. Google pixel and pixel 2 have independent volumes for media, ringer and alarm but not notifications.
Flip to mute is a new feature that allows a user to silence a call by flipping the phone onto its face on a flat surface. I don't see this being a very useful feature. People looking for a phone in a bag may mute it, it has to already be in your hand to flip it so why not just hit the side button? If it is on a table then you have to flip it again to mute? Maybe I am just missing the scenario where this would come into play.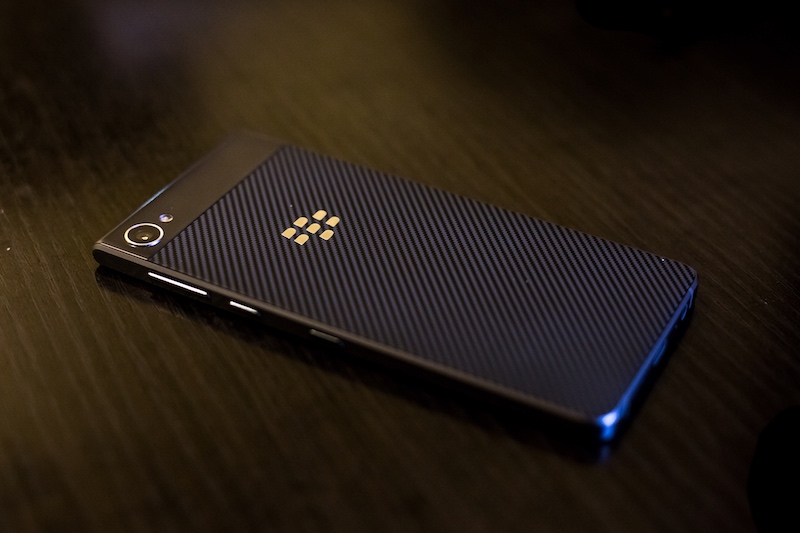 Because android devices still have some kind of back button, many apps do not use swipe to go back. Instagram and twitter on iPhone use left swipe to go back which I prefer to a back button. Can we have both? It is quicker and a more natural movement.
The DTEK security on your Blackberry Motion is a one stop spot to monitor the security of your phone with apps etc. It will scan your apps and permissions, data encryption, developer options, device hardware, factory reset protection, operating system, operating system integrity, remote management, screen lock and trusted app sites before giving you a rating of your overall security.
You will also notice a quick tab on your device that is another way that Blackberry tries to increase its user's productivity. The tab can get in the way so it is best to turn the opacity all the way down or just hide. The size of the tab and the opacity can both be adjusted.
The Blackberry Motion is not as powerful as the 3 main smartphone competitors, but it is still a really good phone. If you want something a bit cheaper in price ($600), that works very well, aims to improve productivity and takes security seriously, then the Blackberry Motion may be the right phone for you.