Roots, the iconic Canadian lifestyle and clothing brand, recently launched an immersive holiday gift guide with a magical display of arts and commerce. The event transformed a ballroom into a winter wonderland at the iconic Fairmont Royal York Hotel with over 600 guests, including fashion, lifestyle and digital media, in attendance.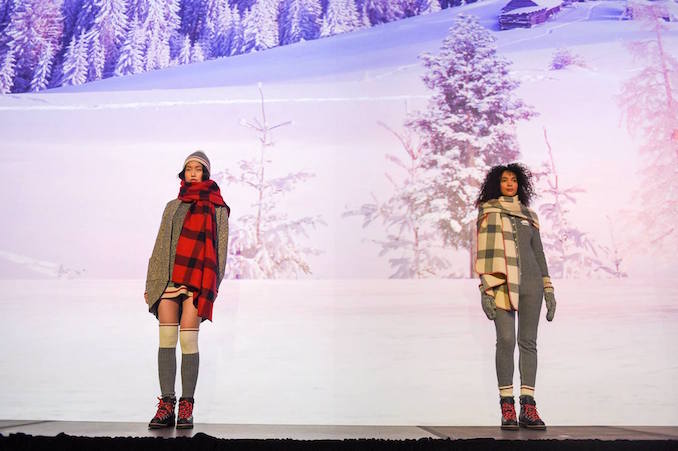 Before the runway show began, guests at the event and online were encouraged to download the Roots Live app that was developed by Soundpays. We had learned the app uses ultrasonic and sound wave technology to create a new commerce opportunity where users can instantly purchase products on their mobile devices.
"We thought we'd try something a little more exciting," said James Connell, VP of e-commerce and Marketing at Roots. "Instead of developing your usual gift guide, we're creating one in real life. You'll actually be able to see everything on your phone with the app. The ultrasonic sounds are embedded in the track of the music. When you're listening to the sounds and the model is on stage you'll be able to shop right in the palm of your hand."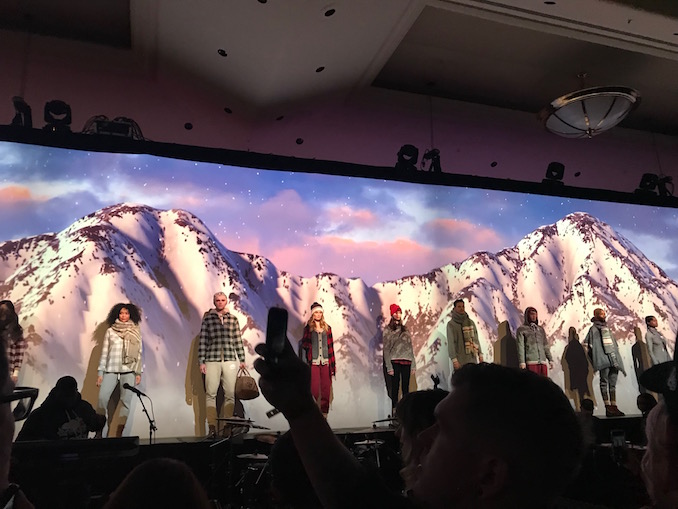 200 live and virtual models showcased the Roots Holiday 2017 collection in the Northern Light event that featured a runway platform along the perimeter of the ballroom  set against some of Canada's most majestic winter landscapes including snowy log cabins, ski chalets and stunning mountain slopes. As the models took to the runway, the items they were wearing popped up on our phones with option to immediately purchase. Pretty amazing use of technology we've never seen before!
Roots fans around the world were also invited to stream the presentation in real time on Facebook live (and there were over 170,000 of them worldwide) but also more than 1 million people were reached overall with more than 8 million digital impressions were counted for.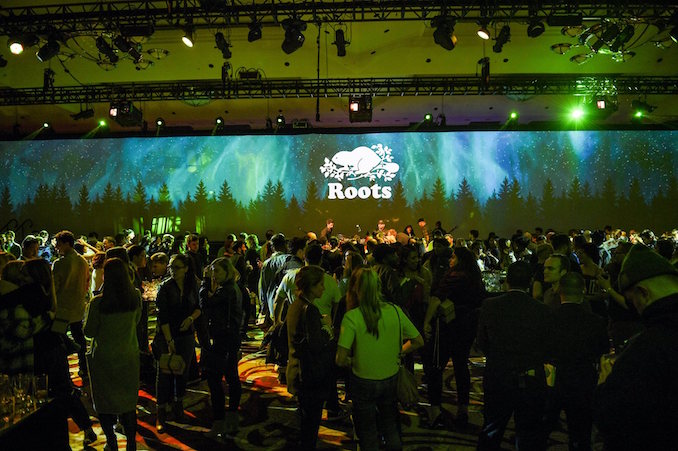 "Roots embraces the power of connecting consumers around the world through the use of digital technologies to innovate in the areas of commerce, design, marketing, and entertainment. By using social media and other digital technologies we enable our consumers to browse our product catalogue at their leisure before their store visit, or shop roots.com and have their gifts conveniently shipped to more than 65 countries around the world," adds Connell.
The event also included an original musical score by classically-trained violinist Andrew Forde with vocals by artist Ryland James.You can find the event's soundtrack on applemusic.com/RootsCanada