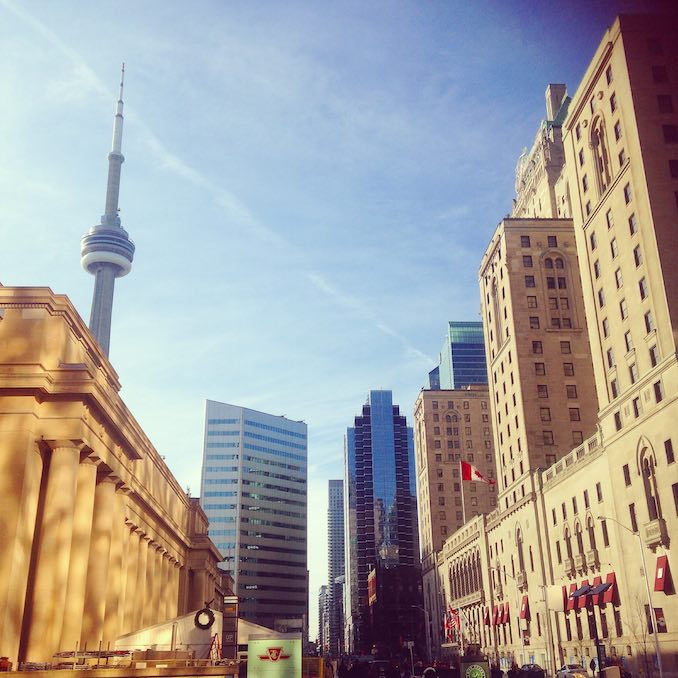 I was up early this morning flipping through my social media for updates when I came across a personal story from one of my friends. Colleen, beyond her day job, is an artist and photographer who spends many weekends going to various locations to capture images of the city and countryside close to home. Not for any purpose but for her own interests.
On the weekend she headed downtown with camera in hand like usual. But what was different this time gave her an unexpected and greater love for the kind souls in this big city. Yes, they do exist! …and I had asked if I could share her story.
This is what happened after a day of wandering the city core as she was heading home…
"Hopped on the subway at Union Station on Saturday…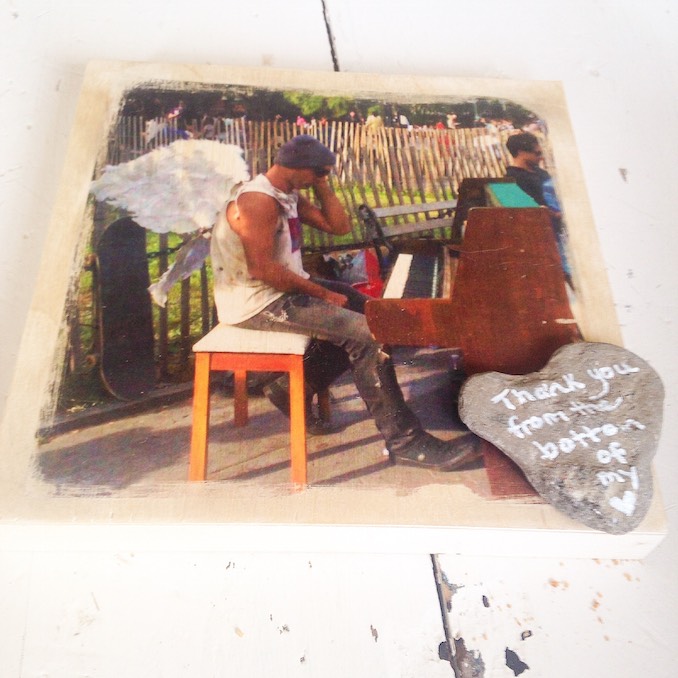 …and realized my phone and case with wallet were missing." She knew her battery was low, if not at zero, so locating the phone herself was not possible. Did someone pick pocket her? She had hoped not. After tossing and turning and worrying a bit, she received a message Sunday morning from a young man who says he found it lying on Front Street. He told her indeed the battery was dead so he charged up her iPhone and called the number as provided on the 'Find My iPhone' app."
With a sense of relief, she headed back downtown to meet with this young and brought along  one of her hand-made wooden prints — as a tiny gesture of thanks for being her guardian angel.
She headed down to the Royal York Hotel where he was performing…on stilts…at a corporate Holiday party.
He had left her iPhone and wallet with the concierge.
"Interesting…his last name is Krist," said Colleen read the accompanying note and she wondered if she was in the middle of Miracle on 34th Street.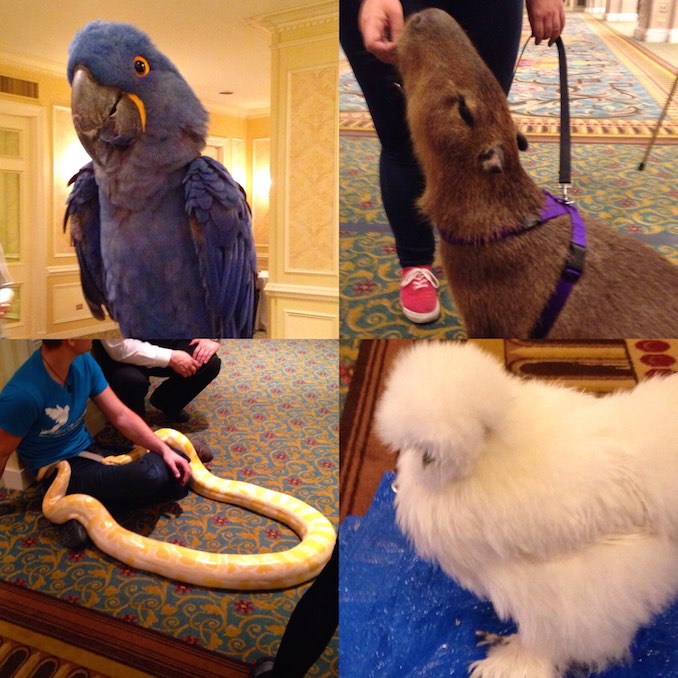 She then head to the party to say thanks and was greeted in the hallway by these characters…also performers of the party. It wasn't too hard to find her new friend, thanks to the stilts and telling tales to the children!
Colleen had mentioned that her belief in the goodness of humanity does exist in our city.
Something we all need to hear.
After a bit of searching we've discovered that Mr. Krist is the Artistic Director at Frolick Theatre and his open and giving heart extends in all different avenues. His theatre group creates works in puppetry, stilt and masque theatre mixing traditional art forms with modern digital media and technology. Their unique arts and culture experiences also integrate urban agriculture.
Thank you to Colleen for allowing us to share her story and to Mr. Krist for reminding us to do things from the heart and for the kindness of mankind.