There are some great Ontario Holiday Attractions coming up at the end of 2015 and the beginning of 2016. Here are a few of our favourites.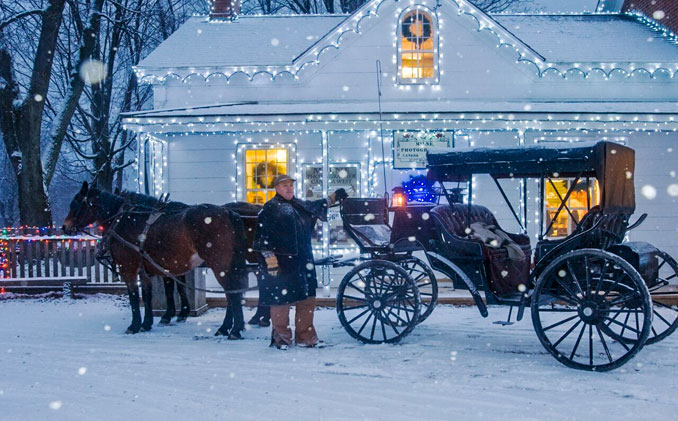 Alight At Night
Morrisburg Upper Canada Village
Dec 4 – Jan 2
www.uppercanadavillage.com
Over one million tiny lights outline the Eastern Ontario village where it is always 1867 (except for all the lights). Great for photos and the family.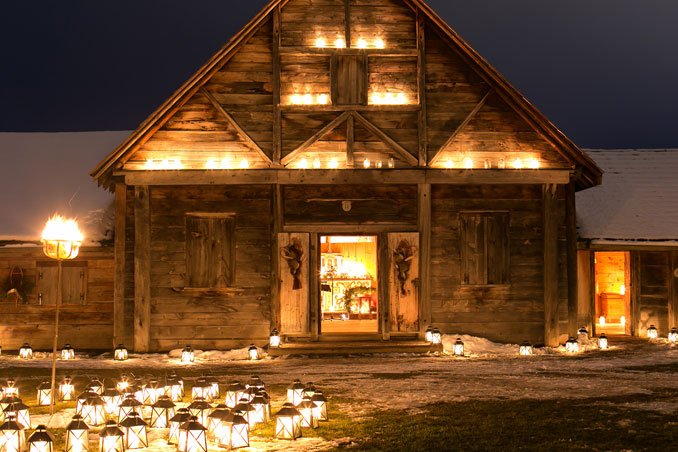 Second weekend of First Light
Ste Marie Among the Hurons – Penatanguishine/Midland
December 3, 4, 5, 2015 – 5:30 p.m. – 9:00 p.m
http://www.saintemarieamongthehurons.on.ca/sm/en/SpecialEvents/FirstLight/
Thousands of lanterns and candles flicker at the site of the 17th century French Jesuit mission among the Ouendat people. Songs, stories, drums, costumes, interpreters & Gallic nibbles.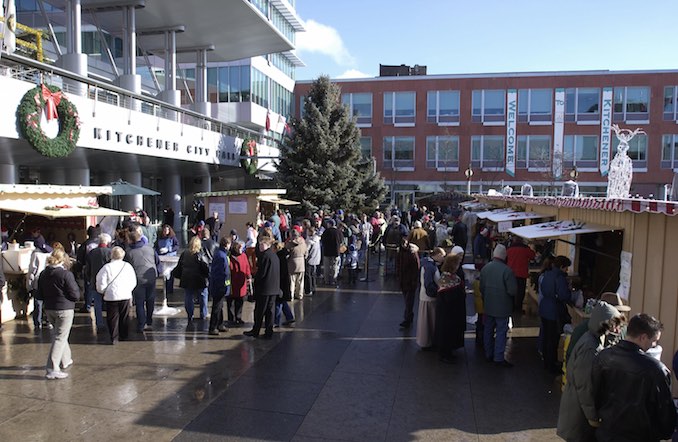 Christmas Market / Christkindl
Kitchener
Dec 3-6
www.christkindl.ca
Hot chocolate for the kids, mulled wine for the adults, and stalls filled with crafts, gifts and seasonal treats.
Coolest Skating "Rink"
Arrowhead Provincial Park
Seasonal
http://www.discovermuskoka.ca/ice-skating-trail-arrowhead.html
Zamboni'ed trail running into the winter woods at Arrowhead Provincial Park lit at night with Tikki torches.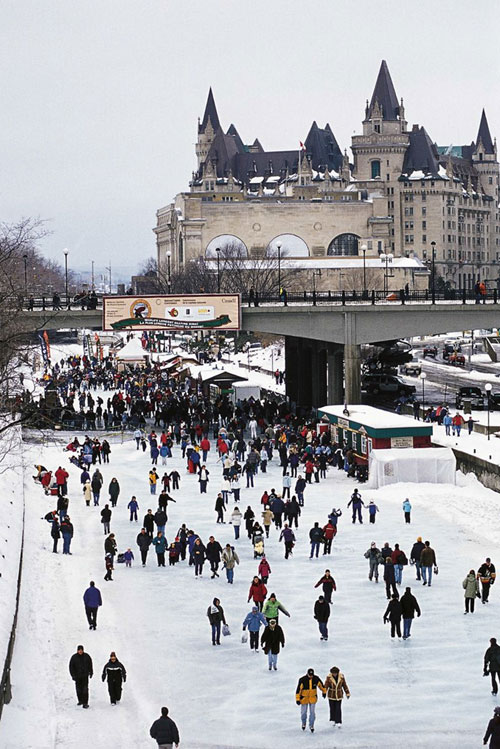 Longest Skating Trail
Rideau Canal in Ottawa
Seasonal
www.winterlude.gc.ca
The longest skating trail is the Rideau Canal in Ottawa, prepped and ready for the winter festival Winterlude / Bal Neige.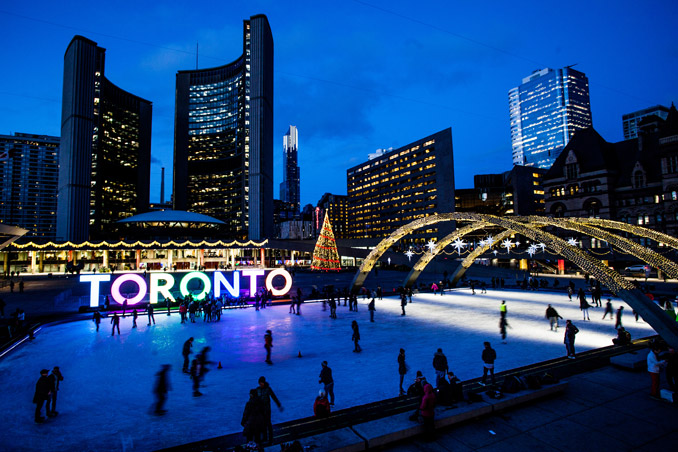 Urban Skating
Nathan Phillips Square – Toronto
Seasonal
http://www.cityrinks.ca/wiki/wiki.php?n=CityHallRink.FrontPage
Try some urban skating in the heart of downtown Toronto at City Hall's Nathan Phillips Square.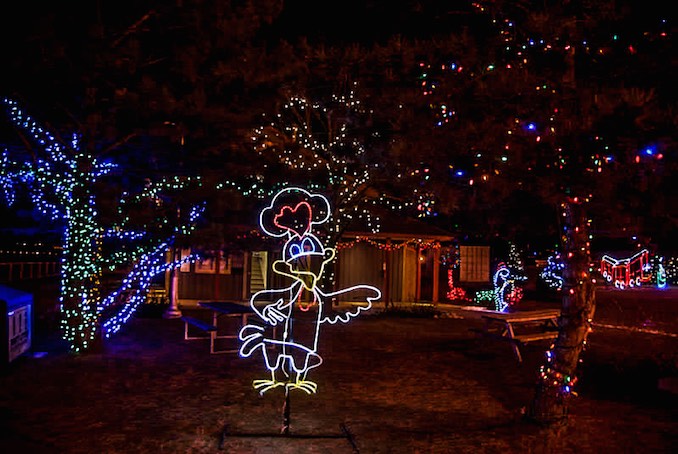 Hamilton's Waterfront Festival of Lights
Hamilton, Ontario
Dec 4 – Feb 14
www.hamiltonwarerfront.com
The Waterfront Festival of Lights at Pier 8 in Hamilton, Ontario.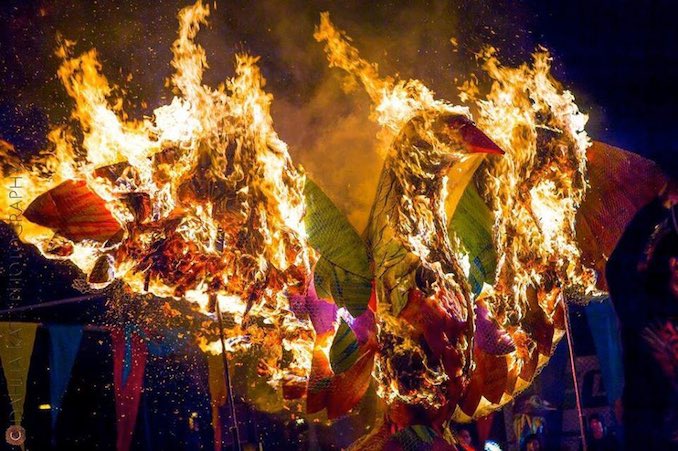 26th Annual Kensington Market Winter Solstice Parade
Kensington Market
December 21 at 6:30pm
https://www.facebook.com/events/879799708782427/
One of Toronto, Ontario, Canada's best, hippest, most lovely winter traditions, with huge papier mâché parade mascots created by Red Pepper Spectacle, a really impressive variety of street music, and wintertime traditions from all the cultures have made up Kensington Market over the decades.
River Lights Winter Festival
Amherstburg, Ontario
Nov. 14 – Dec. 30
http://www.riverlights.ca/
Decorated house tours, the Super Santa Run, a Holiday Village, Gingerbread House contest, carriage rides, and more.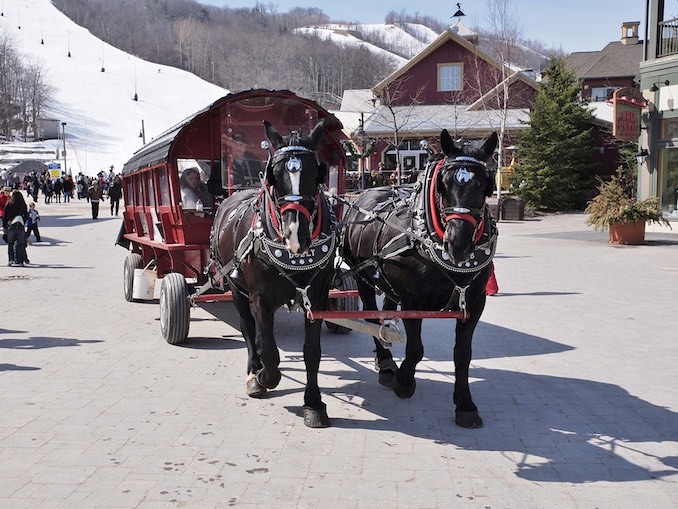 Jingles and Joy
Blue Mountain, Collingwood
Month of December
http://bluemountainvillage.ca/jingles/
Tis the season for Jingles & Joy in Ontario's largest pedestrian Village. Free fireworks every Saturday night all month long at 8pm. Visit with Santa each weekend before Christmas at the Water Street Bandstand, take a Horse & Wagon ride around the Village and enjoy the sound of carollers strolling the Village. Browse through the 25 unique shops and choose from 16 restaurants throughout the Village, evening reservations are recommended.