My Taiwanese friends have travelled the world and tell me that some of the best street food is in Taipei. The experience is something that every person who claims to be a "foodie" must experience for themselves. While here in Toronto we're seeing a number of amazing eateries pop up. The most recent opening of  HOJA LUWEI is quickly becoming a favourite for those who are craving the flavours from back home.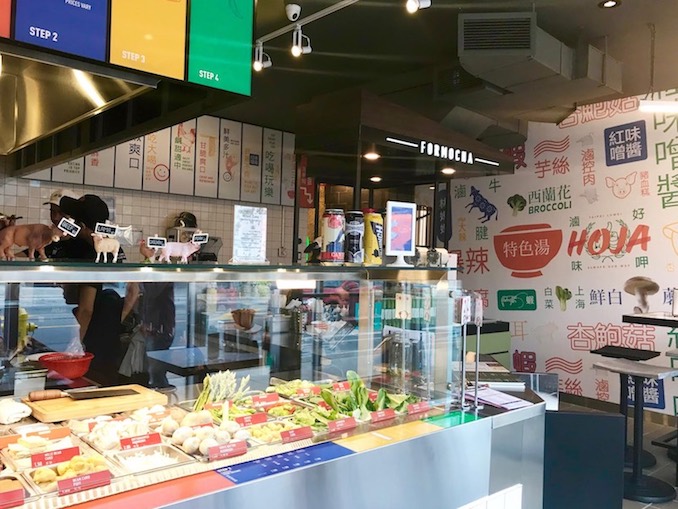 HOJA LUWEI 's owner Daniel Li explained that the concept was to bring the Taiwanese street food experience to Toronto all year round offering made to order snack foods, noodles, rice, bubble tea and desserts.
When you visit, the staff offers a step by step "how to" order sheet. Everything is custom made from fresh veggies, meat, seafood, and even four different types of noodles (there is one gluten-free option there as well). There are pre-suggested items on their "combo" menu — a great starting point if you don't know what you want. Each dish on the combo menu includes six to seven items but Li explains customers also have the ability to add ingredients or even build from scratch. He tells us that they've already seeing repeat customers even multiple times in one day. "People can come in and have a completely different tasting meal each time just by changing a few ingredients on their order," says Li. "Customers enjoy the different sauces and combinations of ingredients. It's very high customization even down to the portion sizes. Friends can come in and one may not have eaten dinner and the other isn't every hungry. One may want to create a noodle bowl and the other may just want something lighter and order 3 items for a snack. It's priced out according to what you order."
LuWei is a style of cooking that is well loved in Taiwan. It all starts with the broth. Here, it's made in house with chicken and pork along with 20 ingredients most of which are herbs and spices imported from Taiwan (no vegetarian based broth…yet).  The broth is simmered for at least eight to ten hours to bring out the rich flavours. While it has a slight spice it can be made spicier to your liking when you order.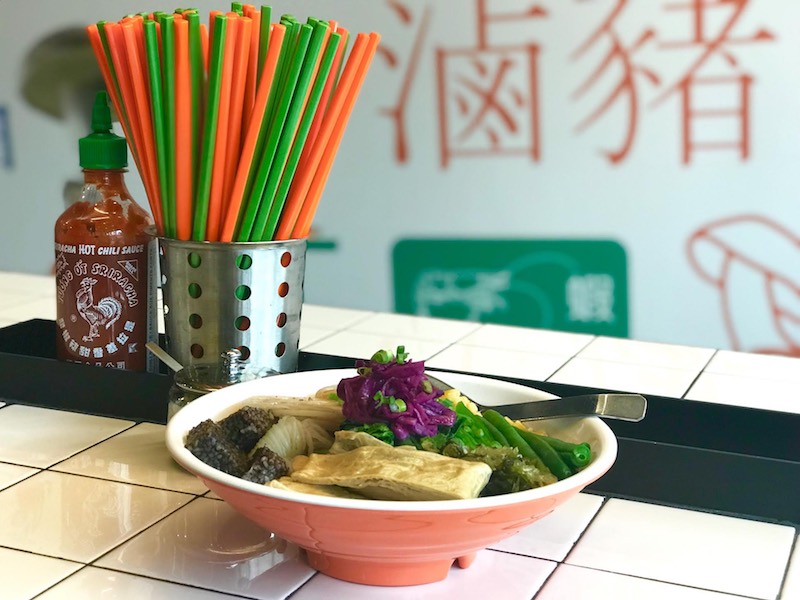 Most of the fresh ingredients from meats to veg are familiar to most but don't hesitate to add something different. There are lotus root slices, a variety of fish cakes, rice cakes, and plenty of vegetable options. Some interesting items spotted on the list include Chikuwa (go Google that), mille tofu, cod roll, and chilli fish.  Adding extras are affordably priced out so you know what you're getting into. There are several sauces made in-house to add to your order. including a sweet miso, honey chili, sesame and a simple sauce.  If you're not sure what sauce would go well with your order? Just ask the staff  for suggestions.
Your choice of noodles or rice to complete the meal is available if you choose. Li told me that the steamed noodle (the yellow coloured one)  is a popular as it absorbs the flavours of the broth. There is also a vermicelli perfect for a gluten free option.
I decided to go for comfort of the veggie option with the recommended noodles and added a dark purple rice cakes. Honestly I was surprised at the generous portion as I could only polish off half of the order. But I've now learned that I can customize my order to what I can actually eat. Not to worry, you can pack up what you can't eat and take it away. By the way, the take-away bags are reminiscent of the food markets in Taiwan too!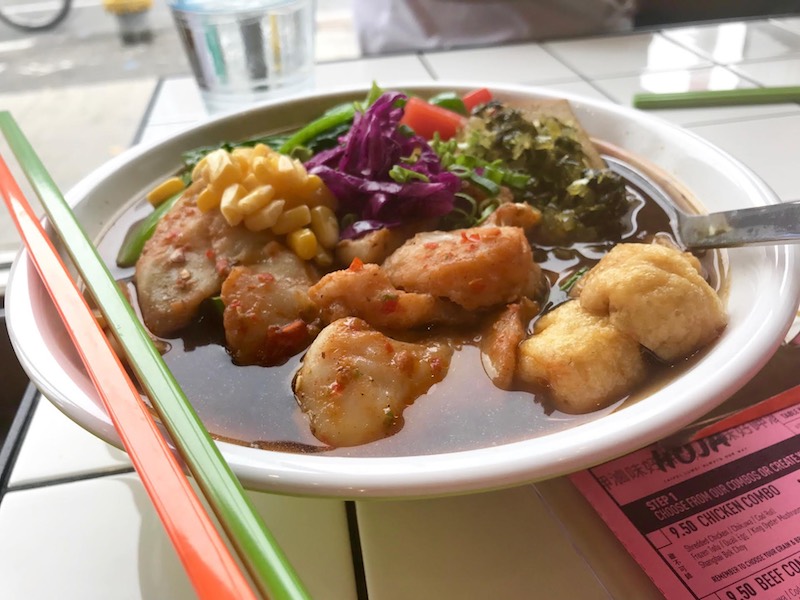 What to drink? Formocha also is set up in this location that is a well-known chain in the city for offering fresh made bubble tea and other drinks. They too offer customizable orders from the level of sweetness to the amount of ice and additional ingredients like tapioca, lychee jelly, grass jelly and more. Li encouraged me to try the bubble mix in the signature Formocha  milk tea. Filling in itself! They also offer several local craft beers.
They also offer street style desserts. Their wheel cakes are delicious! Think eggy cake waffles with warm fillings. The cheese filling was surprisingly lighter in texture than I had anticipated. Each dessert takes about 10 minutes to make but worth it.
The restaurant's decor is fun, and yes, totally Instagram-worthy. Make sure you take a look even on the details of the seats. All imported from Taiwan as well.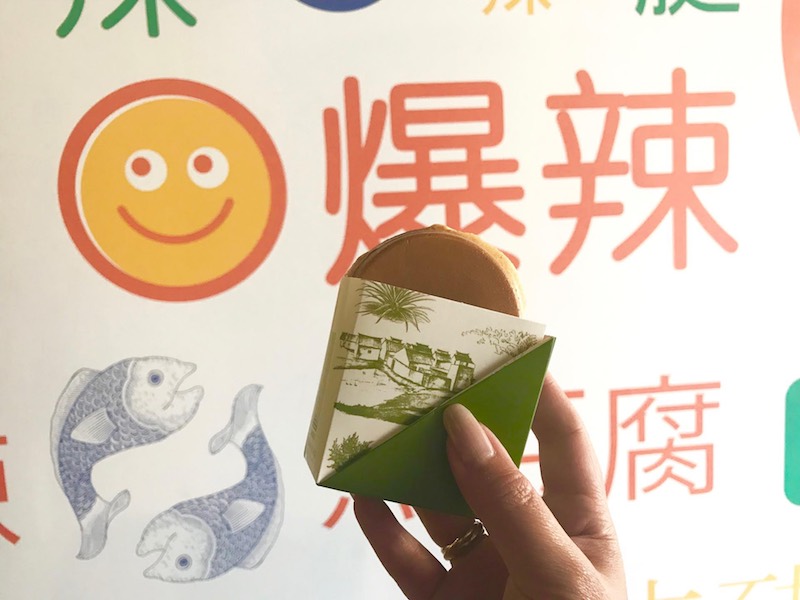 It's a popular eatery especially late night since it opened a few weeks ago. Li tells me that they really want to give people a great Taiwanese food market experience in Toronto. The music is also a playlist created with popular songs you would hear in the streets of Taiwan. They will also do some fun promotions. Li explains that when they had opened, they played a popular "street dice" game with customers. It was a success so he'll bring that back again.
HOJA LUWEI is located at 615 Bloor Street West. It hits the mark with both enjoyable food and environment. It's a perfect spot to grab a quick meal.