This week, I took a road-trip up to Arrowhead Provincial Park to try some of their great winter activities. While there, I may have experienced the world's best ice skating rink.
Each year, the park freezes over a section of the campgrounds roads to create a 1.3 km trail through the Muskoka trees and landscape. A must-try experience.
Arrowhead is located just outside Huntsville about 2 hours North out of Toronto. I accessed the press fleet again for this trip and decided to take up the Acura MDX SUV, which was perfect for ski gear and skates. It had enough seats for about 7 or 8 people, depending on size, or 5 people with the back seats folded down for space. The assisted driving features like cruise control auto-braking were great for the longer drive and the heated seats were great for the cold weather. Kids will love the drop down TV in the back as well as individual controls for heating and sound – back seats have individual wireless headphones.
We wanted to stop on the way to Arrowhead at the highway 11 classic burger joint, Webber's, but unfortunately it was closed the day we went. Next time!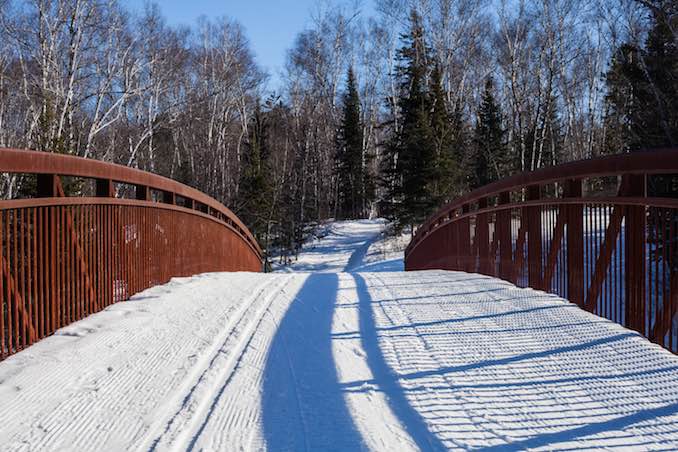 When we arrived at the park, we discovered a lot more than just the rink we had come for. The park also has an incredible cross-country ski trail that is very well groomed, a downhill tubing park and a ton of hiking and snowshoeing trails. The park grooms and maintains more than 33 km of cross-country ski trails that are designed for classic skiing or skate skiing. Rentals are available if you do not own your own skis.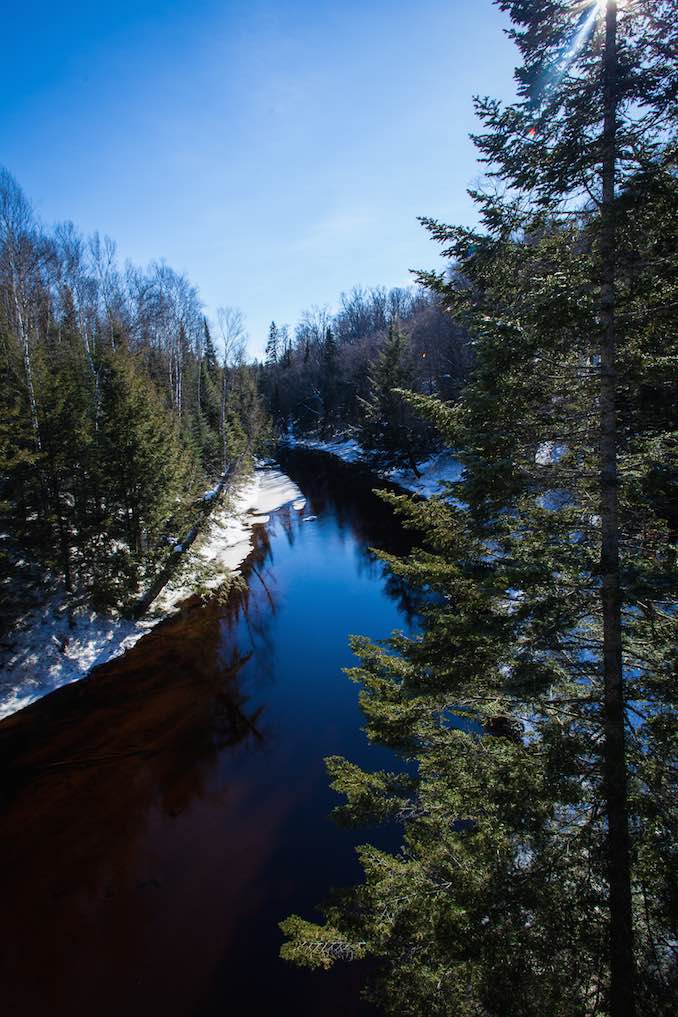 At one point, the road for cars ends and introduces the start of the ice skating track. This is where you can park your car and change into your skates using the provided benches. Alongside the entrance to the skating trail, there are fire pits to keep you warm, benches to sit on and change into your skates and cubbies to keep your shoes in while you enjoy the trail. Families, couples and those just enjoying the nice weather were out, one guy with a baby in a stroller and another with a small dog. (see video)
The trail takes about 4-5 minutes a lap at a medium pace. All the activities can be done in a day trip, though exploring could last a lot longer.
For more information, visit their website – https://www.ontarioparks.com/park/arrowhead