Internationally acclaimed contemporary artist, Rubem Robierb opens his solo exhibition at Taglialatella Galleries in Yorkville this week. METAMORPHOSIS, is a month long exhibition that will take place simultaneously in Paris, Toronto and New York.
The exhibition will explore Robierb's journey as a visual artist, harnessing the strong aesthetic skills gained from his initial work as a photographer, which he now employs within a diverse range of multi-media prints, paintings, sculptures and three-dimensional works.
Rubem Robierb is a Brazilian artist who's work explores the beauty and devastation of life. He has created tongue-in-cheek work, highlighting how human emotion is transferred through symbols and objects.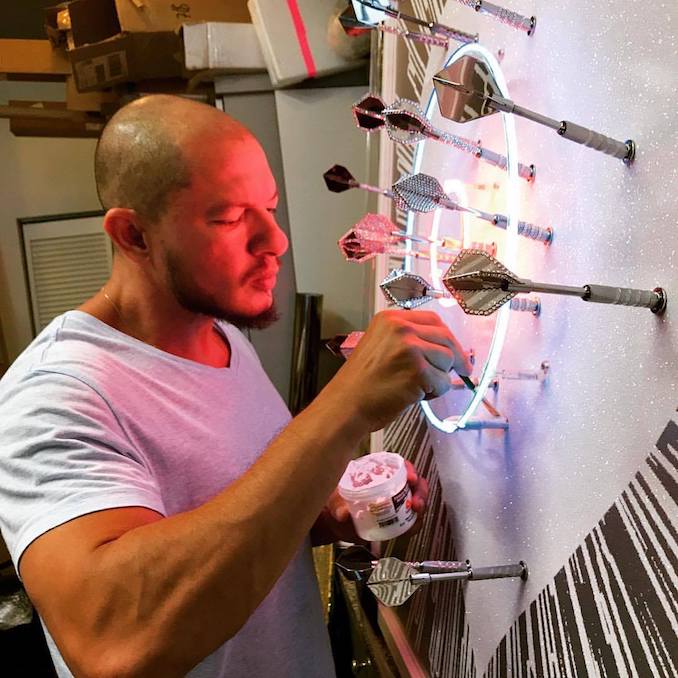 We had a chance to chat with him to learn more as he prepared for his trip up to our beautiful city for the opening of his exhibition…
You've worked in a variety of mediums, what has been the most intriguing for you?
RR: Diamond dust for sure.
They each have unique benefits, but I think Diamond Dust is the most intriguing. It's really tricky to achieve a smooth surface.. it's delicate in the application process but durable after. More than any medium I work with it invites participation, interaction and a certain excitement with the viewer.
You are also a beautiful poet and we understand the poetry is often a part of the narrative in your art. Can you tell us about that process?
RR: Poetry was my first passion. If not for poetry, I would not have discovered photography and paint and then sculpture. My creative process often starts with a word or concept, then my mind races to create an image to define and explain. I frequently explain my work as poetry without words.. this is what I mean. Try to imagine how may wonderful images can come from just one beautiful poem.
The new work that will be coming to Toronto, what was the inspiration?
RR: In this show you will see the metamorphosis of my work over the years. Iconic images like butterflies, hearts, money, even common quotes and expressions are used to examine the complex conversations and values of today. By stepping back and looking at the images, you can say " I like that, that's me", or perhaps "wait, I didn't think about it that way before". I love seeing groups of people sharing ideas and communicating. By sharing these images with friends and even strangers, side by side, we can re-examine what we are taught and what we believe.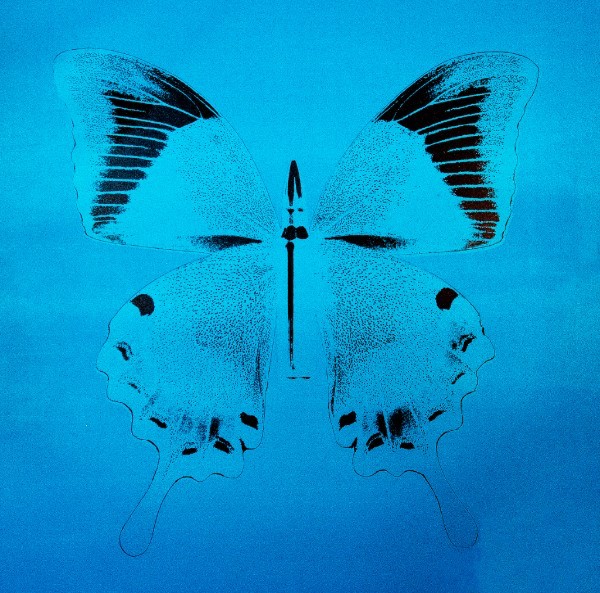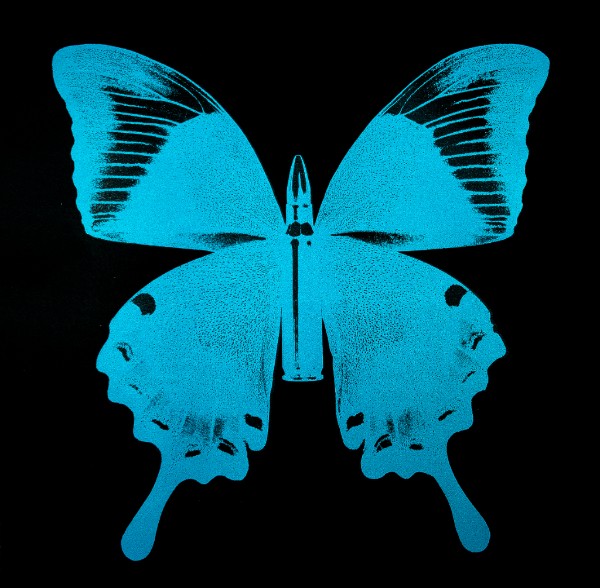 Tell us more about the diamond dusting? It's a beautiful dimension to the work. Can you tell us about how that's incorporated into the work?
RR: I want my work to be interactive and generate conversations. Diamond Dust changes in light, color and reflection with each step you take, every angle you view it from, and from day to night. A word or phrase can change in meaning, based on inflection or tone. An image in Diamond Dust can offer those similar, subtle changes just by watching the light shift and dance on an image as you adjust your position around it. It's like the image invites you to explore it, notice its diversity and begin a conversation.
You've been to Toronto before for the opening of the Taglialatella Galleries just a couple months ago. Did you know that Yorkville was once a thriving gathering place for artists and musicians back in the 60s/70s? What's it like to have your solo show here?
RR: The rich, bohemian history of Yorkville should be important to every artist, musician and creative thinker. In every town there is a place where ideas are shared, and are freely expressed. It is the place to unlock our more human sides and where our senses get the thrill of exploration. Those places are famous for change and creation. You feel all of that history here in Yorkville.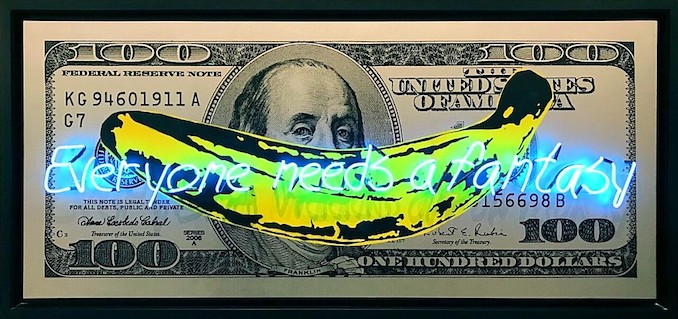 What else do you plan to do while you're in town for the opening of your exhibition?
RR: The most valuable prize awarded to any traveler is a "shared experience" or "unique memory". Toronto has already delivered that to us, as well as many friendships. It's urban and multi-cultural but exists in the middle of extraordinary natural beauty. I can't wait to continue the exploration.
What does art mean to you?
RR: Some say art is self expression. I respectfully disagree. Individuals may be able to examine themselves in any reflective surface, but to examine a society, one needs look at it's art.
Describe your work in three words?
RR: "Paixão pela vida" in English it means "Passion for life" but, we use it more to say "Life With Passion". See, even with three simple words… there is great subtlety and beauty in the difference.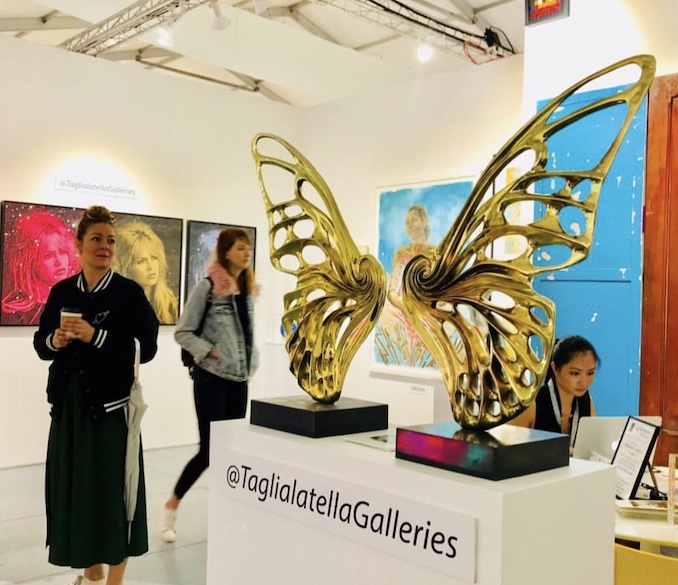 Rubem Robierb's solo exhibition METAMORPHOSIS at Taglialatella Galleries at 99 Yorkville Avenue in Toronto opens on Thursday, September 27, 2018.
For more information visit www.taglialatellagalleries.com