I recently had the pleasure of sitting down with Kendal Collingridge and Brad Gubbins, proud owners of one of Dundas West's newest hidden gem, Founder Bar. Discussing the vision for creating an atmosphere where everyone is welcome was a breath of fresh air. Their main focus is quality, hospitality, and taste.
Two years in the making, the concept behind Founder's Bar derives from years of accumulated taste and preference. While head chef, Kendal Collingridge prefers to fine-tune the cocktail and wine list, Brad Gubbins has a keen eye for food selection. Together, they make the perfect front-of-house, back-of-house duo where they combine their tastes and examine new menu additions over a glass of Alsatian wine or a cold IPA.
The modern décor has a classic feel with cool tones and warm detailing like the cement walls that are not actually cement at all. These guys know what they're doing down to the oval shaped "sharing table" design, laser cut purse hooks, and USB ports conveniently located alongside the bar. It seems like they thought of every possible detail when designing this place.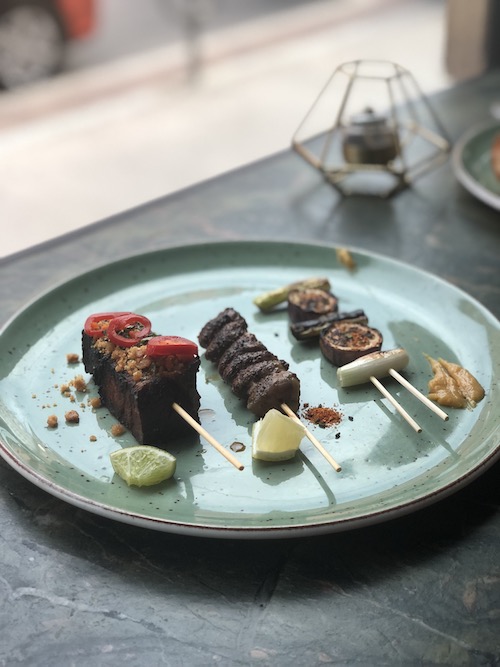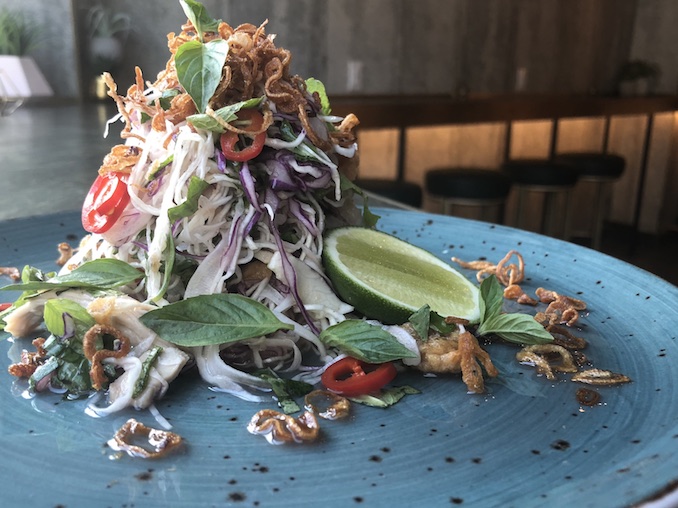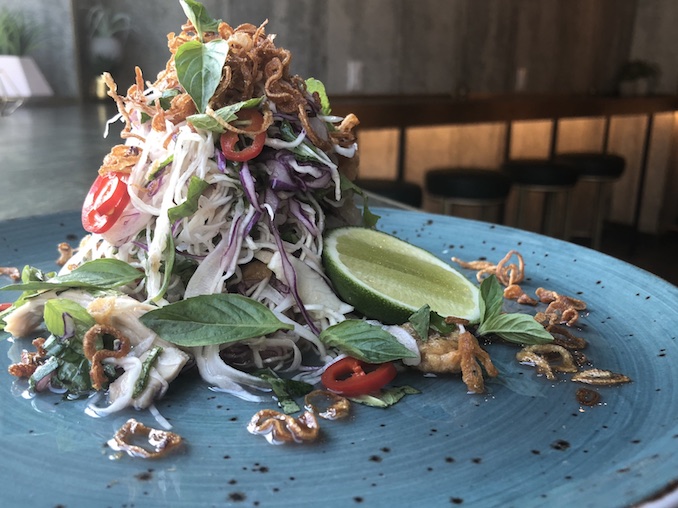 The menu is a reflection of Toronto itself, multicultural and diverse. Attention is paid to elements from all around the world with ingredients ranging from tahini and tom yum to chicken hearts and pork belly. A unique experience is catered to each guest depending on what they're looking for. Expect the unexpected; you never know what types of specials Kendal will be playing with in the kitchen. More importantly, there is something for everyone on the menu "whether you only eat meat or are 100% vegan."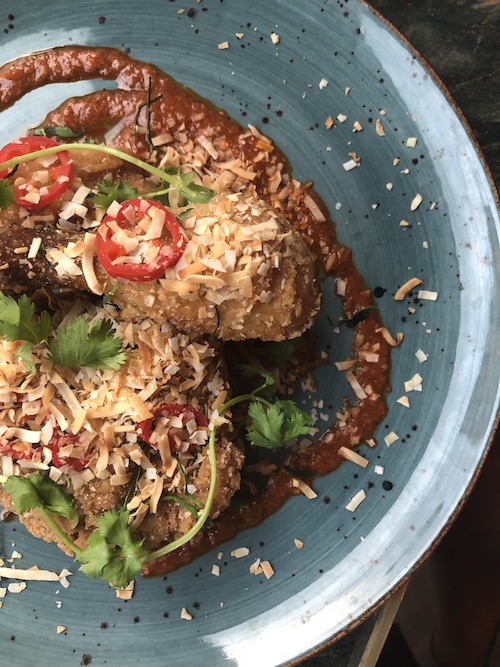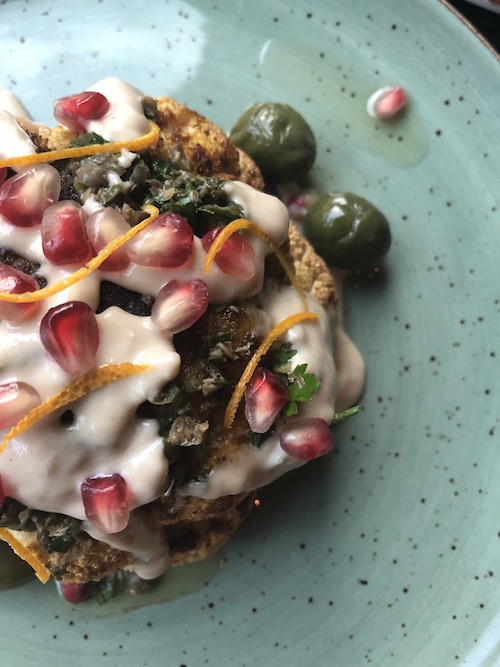 They aim to bring guests a 5-star experience without the need to impress anyone. "Whether you're in flip flops or feel like going out in your favourite dinner jacket, you're welcome to pop by." Think 1960s classic lobby bar vibes, you are Don Draper travelling for work and you've just discovered where you'll stay every time you visit Toronto. Not only are the cocktail and wine lists out of this world, but the food is just as important as having a good conversation and making a new friend.
Check them out for yourself and head over to 1282 Dundas Street West. Be sure to ask what specials are going on today (including the Champagne of the day). You may be in for a surprise.
View their menu here.