Looking to improve your gardening skills? Homestead Toronto's mission is to teach people how to grow food in the city. No matter the size of your dwelling, their Grow Veggies program will give you the confidence and skills needed to grow your own food in Toronto.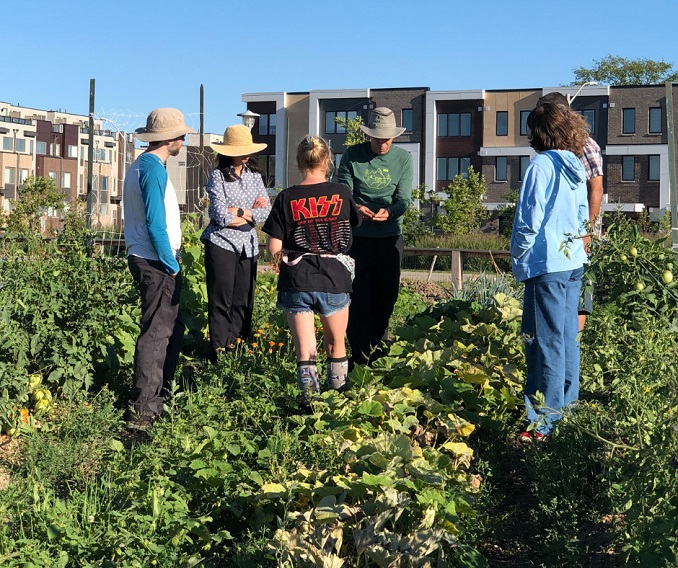 What is your business called and what does it do?
Homestead Toronto's mission is to teach people how to grow food in the city. Our Grow Veggies program provides people with the skills and confidence to grow their own food in whatever space they have available. We offer a 7-month in-person program where students get hands-on learning at our teaching garden in Toronto and a share of the harvest, as well as a 15-week online program that includes live sessions with plenty of time to ask questions.
What made you want to do this work?
When I started container gardening on a balcony almost 20 years ago, I fell in love with the idea of growing my own food. Over several years, I grew veggies in backyard gardens, community gardens, and even rooftop gardens. Seven years ago, I decided to follow this passion – I went back to school, changed careers and became an urban farmer. Homestead T.O. was created to share my passion and knowledge for growing veggies, and I love that our program brings together people who have an excitement for learning, growing food, and sharing the harvest!
What problem did you want to solve with the business?
Growing up in the city, it can be hard to feel connected to where our food comes from. We want to rebuild this connection by getting people's hands in the soil and teaching them how to grow their own vegetables, and by building a community of people from all backgrounds, of all ages, to share in the experience of growing food together.
Who are your clientele/demographics?
We have a wide diversity of participants, including university students who want to explore a career in urban agriculture, parents who want to increase their children's connection to food, and people who want to create a sense of community around food. Some of our students have gardening space at home or in the community and they take the course to learn how to make the best use of their garden. For people who don't have space at home, the program is a great opportunity to grow food, enjoy the outdoors, and have lots of organically grown veggies to take home.
How does your business make money? How does it work?
Our Grow Veggies course has a program fee, which includes 31 weeks of hands-on learning at the urban farm, a share of the harvest, and lots of opportunities to ask questions, while our online program includes 15 weeks of live, online sessions.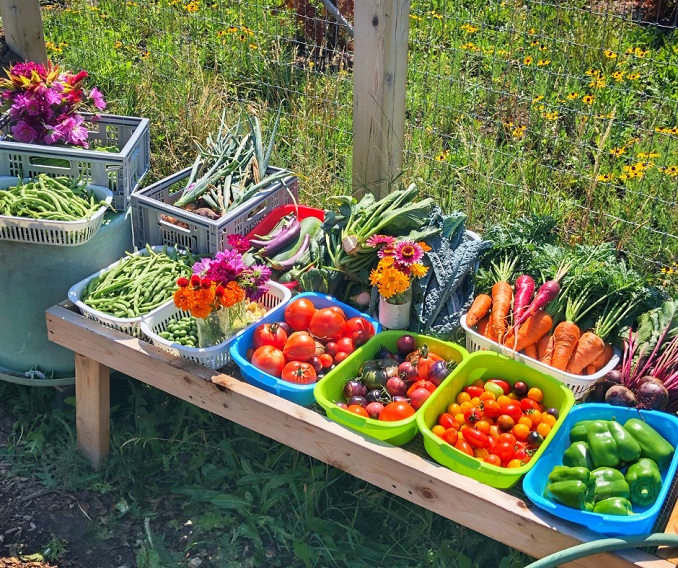 Where in the city can we find your profession?
Our teaching garden is located at an urban farm in Downsview Park.
What is the best question a prospective customer could ask a member of your profession when comparing services? Give the answer as well.
Question: What does your program do to fully support a gardener in growing more food at home and in their community?
Answer: Our Grow Veggies program not only provides participants with knowledge about how plants grow, what they need to thrive, and how to plan, plant, and maintain a garden, but we also provide a full season of hands-on experience at our teaching garden so that they can put their learning into practice. We also have an online community where they can continue to ask questions long after they graduate – we just want people to grow as much food as they can within the city.
What is the best part about what you do? What is the worst part?
We love the enthusiasm that our students bring to the program! We have so much fun growing together at the teaching garden, and have built a community of people that we really look forward to seeing every week – we get our hands in the soil, swap recipes, taste-test varieties of tomatoes in the field, and share knowledge. The worst part is the 4 months between one growing season to the next – while it's nice to have some downtime and time to plan next year's program, we really miss being at the farm and seeing the students every week!
What is your favourite joke about your own profession?
At first, I disliked my garden, but eventually it grew on me.
Where can we follow you?
Website | Instagram | Facebook
PAY IT FORWARD: What is another local business that you love?
Zawadi Farm grows food in Downsview Park and in backyards throughout the city, which they make available through a Community Supported Agriculture (CSA) farm share model. As a result of their commitment to strengthening the community of small-scale farmers in Toronto, graduates from our program now have the opportunity to manage their own plot in the urban farming spaces that Zawadi Farm has access to. We are truly inspired by the growing community of urban farms and food security initiatives in the city!