A compassionate community is coming together with a singular goal – to ensure that no one goes hungry this Thanksgiving. Food Banks Mississauga, a prominent organization dedicated to eradicating food insecurity, has embarked on an ambitious journey to raise one million dollars for its Thanksgiving fundraiser by October 15th to aid those in need for the season. We spoke with Joanna Winsor, Director of Marketing and Communications, to discuss the charity organization further.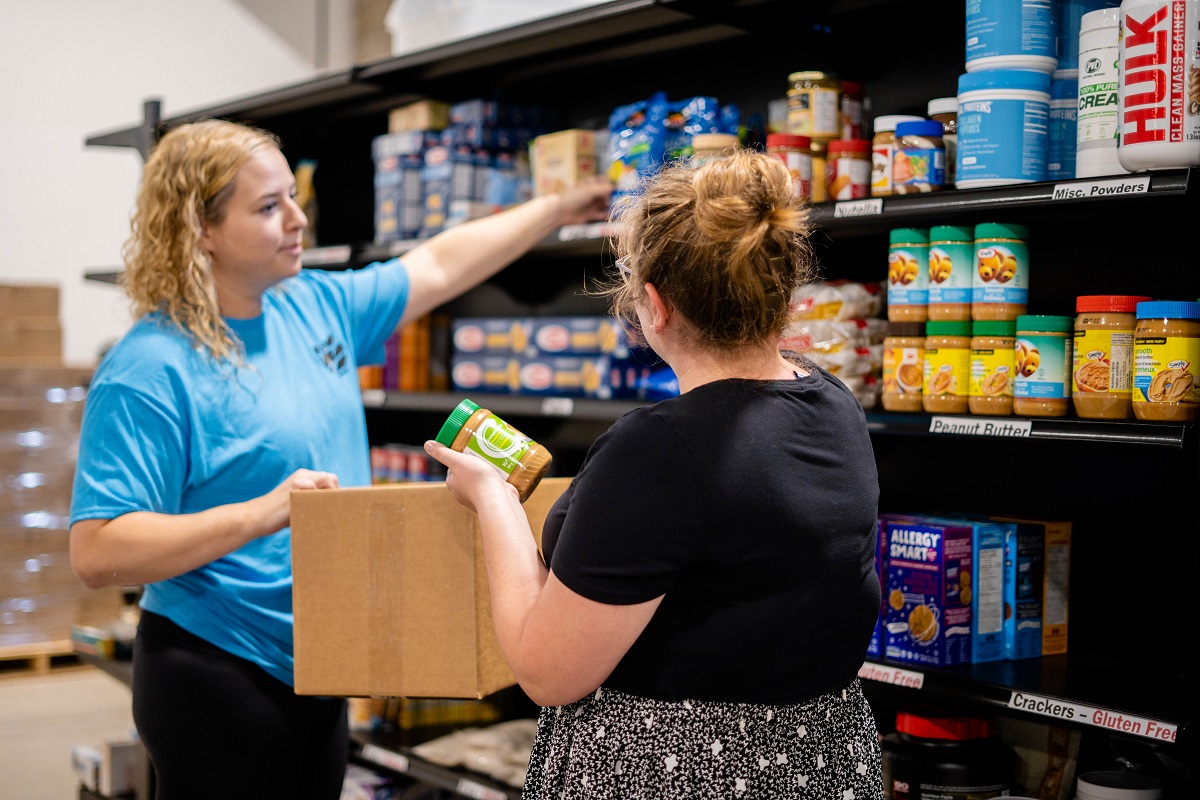 Describe your charity/non-profit/volunteer work in a few sentences.
Food Banks Mississauga is the leading food security organization in Mississauga. They lead a network of 60+ agency members, including neighbourhood food banks, pantries, cupboards and meal and snack programs, working together to realize a food-secure Mississauga. Through their network, they provide healthy and appropriate food for almost 6 million meals each year to neighbours facing food insecurity across Mississauga.
What problem does it aim to solve?
We lead our agency network to realize a food-secure Mississauga by providing and promoting access to healthy and appropriate food. Our vision is a Mississauga where everyone is food secure.
When did you start/join it?
Food Banks Mississauga was founded in 1985 when a study by Peel Social Services revealed an urgent need for food banks in the city. In response to this need, a group of compassionate, local organizations opened the doors of "FoodPath Interfaith Peel Association to Tackle Hunger" in 1986. They began with a small-scale operation with the singular focus of providing food to people struggling with hunger in Mississauga.
Over the years, FoodPath responded to the ever-growing need by offering additional services. In 2008, an economic recession resulted in a dramatic increase in the number of people in need of food bank services. In 2009, FoodPath changed its name to The Mississauga Food Bank to better reflect its work in the community.
In 2010, The Mississauga Food Bank transitioned to a distribution centre ("hub and spoke") model in effort to reach more neighbours in need by providing food and leadership support to agency members located across Mississauga. Today, the organization has grown into a network with an incredible community impact:
• We distribute food and personal care items through a network of over 60 agency members including neighbourhood food banks, pantries, cupboards, meal and snack programs, and other emergency food programs.
• Through our network, we provide food for almost six million meals each year to children, seniors, families, and other neighbours across the city.
• In 2022, The Mississauga Food Bank engaged strategic counsel and made the decision to rebrand the organization to Food Banks Mississauga to better reflect the leadership role it has taken to actively work towards realizing a food-secure Mississauga.
Personally, I joined the Food Banks Mississauga team in April 2020, and have been working with the organization as the Director of Marketing & Communications since then.
What made you want to get involved?
I have had a career in the non-profit space for the majority of my career. I like to give back to my local community and have a passion for helping others. I started working with the organization at the onset of the pandemic, and it's been a huge learning opportunity to push myself in this professional capacity as the growing need for emergency food continues to skyrocket.
What was the situation like when you started?
It was very busy when I started working for Food Banks Mississauga. It was a scary time for sure not fully understanding the COVID-19 pandemic and how that would impact our community. I recall my first week on the job opening up an emergency food bank at our warehouse, welcoming in countless media professionals to cover the increased need and the constant pivoting of priorities to help folks who needed us.
How has it changed since?
The food bank has grown tremendously in my time with the organization. Pre-pandemic our organization was serving approximately 19,000 annually, and now that number is over 35,000 annually. We had to move locations from a 21,000-square-foot building to 43,000 over the last year, and we are now distributing almost 6 million meals through our network.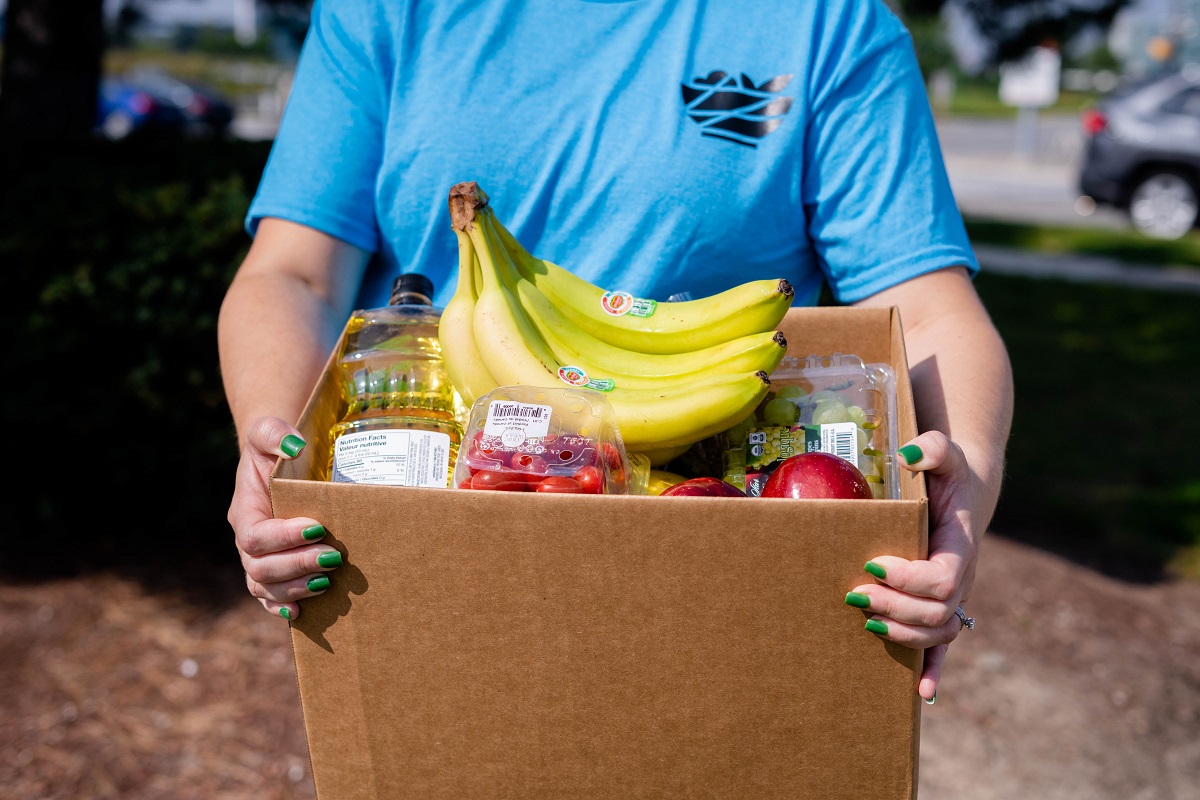 What more needs to be done?
To create a food-secure Mississauga, we not only provide food and resources to support neighbours who are facing food insecurity now, but we advocate for long-term, systemic change to address the root cause of food insecurity – poverty.
How can our readers help?
The biggest way the community can support Food Banks Mississauga is by making a gift to help us continue to meet the demand. For every dollar donated, we can source healthy and appropriate food for one meal for children, families, seniors, and other neighbours in our community. We also encourage folks to get involved by advocating to all levels of government for systemic change to influence the reason why people require food bank support in the first
case. For more information, please visit our website.
Do you have any events coming up?
We are currently in our annual Thanksgiving Drive. We have set out to raise a whopping $1,000,000 by October 15, 2023, to get us through the season. This is our largest Thanksgiving goal to date, which is set by the required need in the community. To learn more and get involved please visit our website.
Where can we follow you?
PAY IT FORWARD: What is an awesome local charity that you love?