New this year, the Ross and David Mitchell Prize for Faith and Writing in Canadian Literature has revealed its first shortlist of entrants. The literary prize is being introduced to help give voice to individuals of multiple religious backgrounds and communities and to share with Canadians the "powerful truth, goodness, and beauty" that belief brings into our shared lives.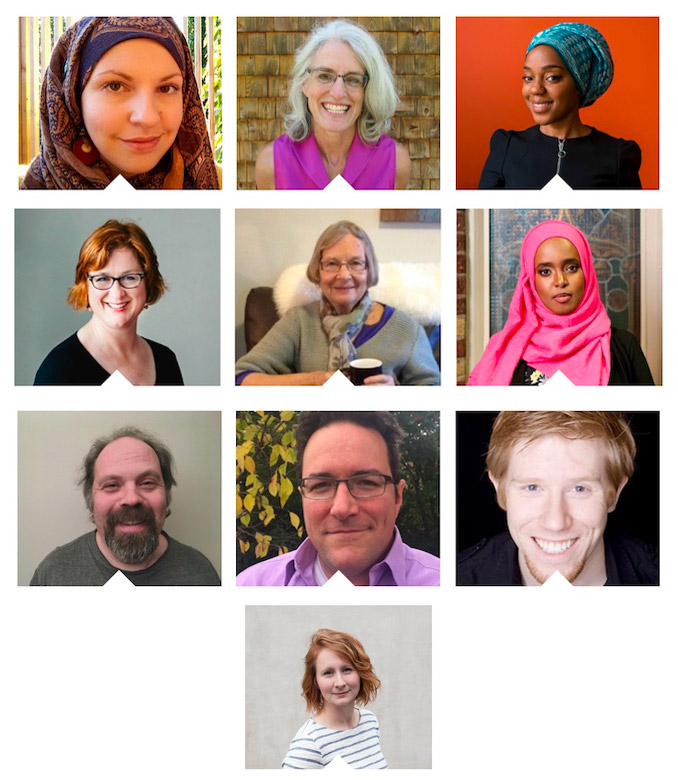 Both poetry and short-story fiction finalists have drawn from their religious traditions and experiences to create these works of art.  A panel of judges, including 7th parliamentary poet Laureate, George Elliott Clarke and former PEN Canada President Randy Boyagoda accepted 250 entries and made the tough decision of choosing the short-list finalists. The following group qualified for the short-list under the prize's two categories:
Short Story :
Tendisai  Cromwell (Edmonton, AB) –  The Common Believer 
Susan Fish (Waterloo, ON) – Easter Water
Fraser Tingle (Calgary, AB) – Home
Brandon Trotter (Calgary, AB) – Saint 148
Jessica Walters (Langley, BC) – Glass Jars
Poetry Suite:
Yuliya Barannik (Toronto, ON) – Ramadan Letters
Wanda Campbell (Gaspereau, NS) – The Book of Hours
Sarah Klassen (Winnipeg, MB) – Rise and Go
Rowda Mohamud (Oakville, ON) – Please Find Yourself a Space
Shane Neilson (Oakville, ON) – Loss Sonnets
All submissions and further contest details are available on the Faith in Canada 150 website.
The prize will award a total of $25,000 for faith-themed writing – $10,000 to the winner and $2,500 to the runner-up in each category. Judging the 'Short Story' category are Dr. Randy Boyagoda, Principal and Vice President of the University of St. Michael's College, University of Toronto, Susan Lynn Reynolds, award-winning writer and novelist and  Dr. David Staines, Professor of English at the University of Ottawa.
Judging the poetry suite category is George Elliott Clarke, 7th Parliamentary Poet Laureate (2016-17) and 4th Poet Laureate of Toronto (2012-2015), Dr. Deborah Bowen, Professor Emerita of English at Redeemer University and Dr. Todd Swift, Writer-in-residence for Pembroke College, University of Cambridge, England. All the shortlisted nominees will have their work published in an anthology to be published in 2018.
The winners and runners-up will be announced on October 30th at a reception in Toronto's Aga Khan Museum with authors, judges, and members of the Mitchell family in attendance. The reception will be open to the public and media. Tickets for the reception are available for purchase.