Cookie the cat has a face that is as sweet as a treat which she balances with a big side of sass. Even though it may be tempting to pet her fur that looks soft as clouds, Cookie is very particular about where she is touched. To start your relationship with Cookie off right stick to her: Chin, cheeks and forehead. Avoid petting below her shoulders, especially down her back, and she will remain happy. Cookie will do best in a quiet, patient, adult only home. In order to ensure a smooth and successful adoption, please remember to check all the basic requirements for adopting before coming in to the shelter.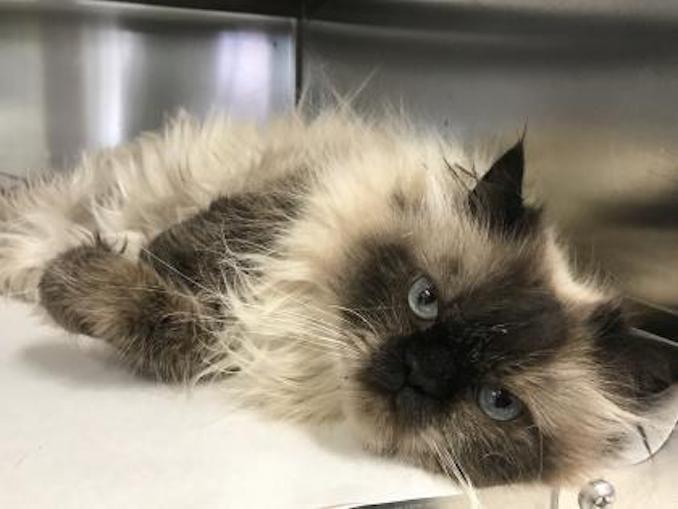 Breed: Himalayan, Mix
Age: 4 years 3 months
Sex: Female
Size: Medium
Colour: Brown
Spayed/Neutered: Yes
About this column:
Each week we feature animals available for adoption from local shelters in the Toronto area with the hopes that our readers will assist in finding good homes for them. If you, or someone you know, has the resources to take care for one of these animals, please do get in touch with the appropriate shelter via the links provided.