Entranced in sparkling decorative light bulbs, faux palm trees, and bright centrepieces with cozy colourful chairs, guests arrived for an L.A. meets Toronto event, composed with inspiration from a prime Los Angeles locale. The occasion? National Taco Day.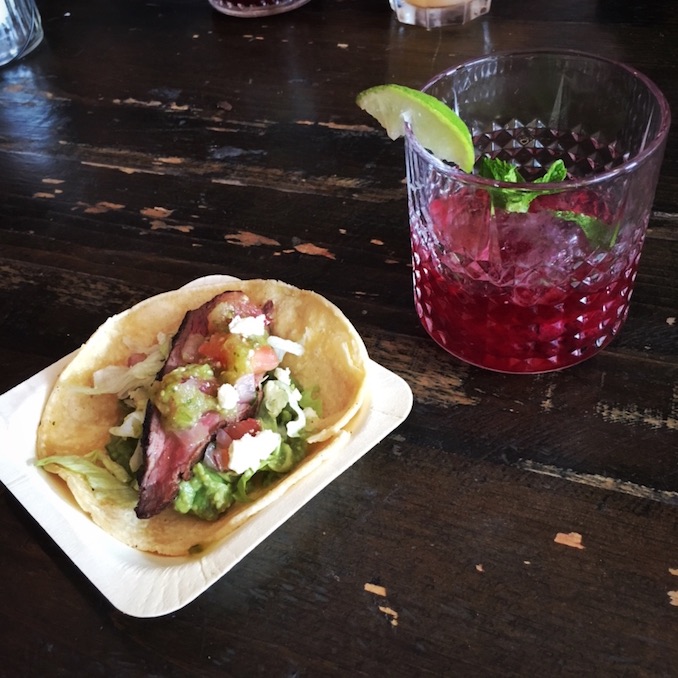 At the heart of Toronto's fashion district on Queen Street West is Fidel Gastro's Lisa Marie, a leader in offering Torontonians the street food experience.
In celebration of National Taco Day, those invited got the chance to experience a taste of Los Angeles through a variety of tasty, mouth-watering tacos from Chef Wes Avila, one of L.A.'s most creative chefs who owns Guerrilla Tacos. The event was hosted by the Discover Los Angeles team, who promote the city to potential travellers.
Matching the energetic vibe of the bar, was the hosting Toronto chef Matt Basile of Fidel Gastro, who along with Chef Wes Avila, prepped the crowd for the array of tacos to come.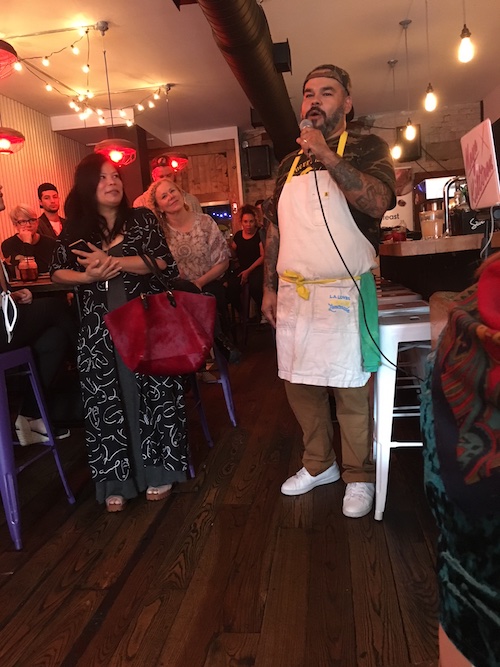 The afternoon was sound tracked by DJ Maya Killtron who kept the energy high as cocktails went around the room, the conversation was buzzing.
One of my favourite tacos that were presented to the hungry guests was the beef, avocado and lime concoction that was an explosion of flavour.
The flavours and chill vibes of the bar were planned to match the aesthetic of Los Angeles in almost perfect imitation. The experience left me hungry to discover more about the cultures that L.A. possesses and eager to spread the word to my other foodie friends about the evening.