We recently had the pleasure of heading down to Financial District to check out Cantina Mercatto. It's a stunning space designed by Studio Munge, featuring vaulted ceilings and dining nooks painted with beautiful frescoes. Chef Doug Neigel has included all of the Mercatto classics and evolved a selection of vegetable forward dishes and share plates for the cocktail hour crowd that pours in after work.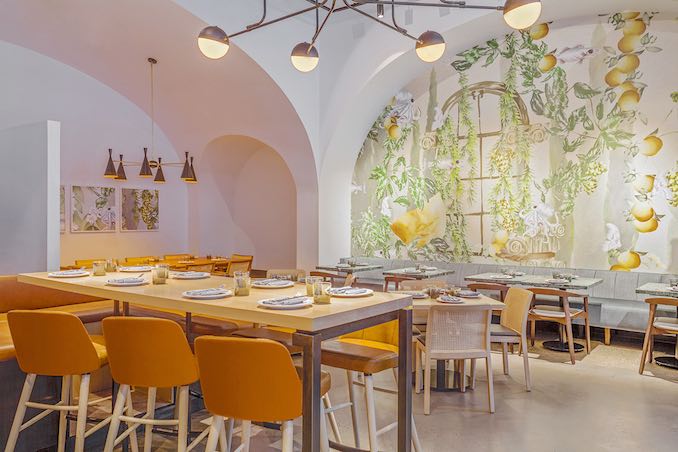 We start with two antipasti, a seared tuna crostini with a gorgeous plating reminiscent of the verdant murals on the wall, and a rich prime striploin tartar dressed in frivolous shavings of black truffle. The cucumber, pear and pickled fennel are a fresh chorus to the fish and speak to the chef's desire to focus on produce. Bar Manager Sean Smith matches the tuna with the tart snap of a Cantina Sour, a play on a gin sour spruced up with an hibiscus infused Lilet Blanc. It's an elegant drink and looks as gorgeous as it tastes. The truffle laden tartar is scrumptious, a soon to be staple, great for sharing, and perfectly matched with a crisp, clean Wellington Martini, which glows with the cherry sweetness of Luxurado Maraschino.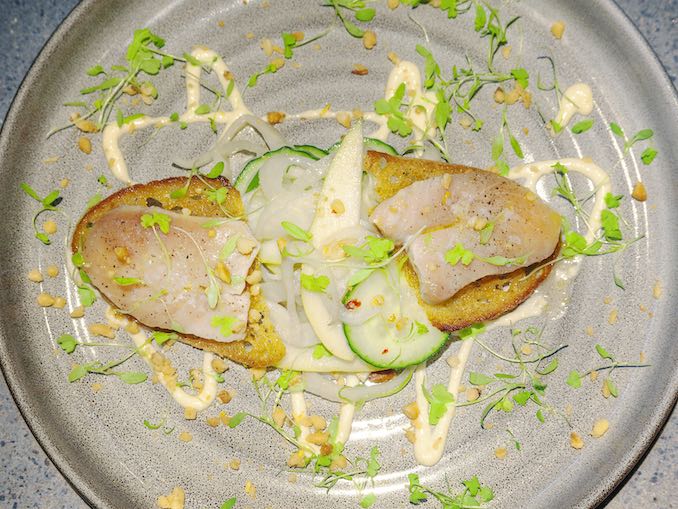 For a main, I have the hanger steak and fries with truffle crema and sip on a Blackbird Old Fashioned, which layers the earthy flavours of Amaro Montenegro with the citrus of blood orange bitters. The cocktail is a perfect way to slice through the rich veal jus and tongue prickling shisitos that accompany the medium rare steak. We also share a Margherita pizza, just to get our teeth into the bubbling black-edged crust and subtle flor di latte, and a Chittarra Alla Carbonara, a twist of pasta centred on a sunny yolk from Conestoga farms that creates a golden sauce. It's a simple, but deftly cooked meal that leaves us hungry to return.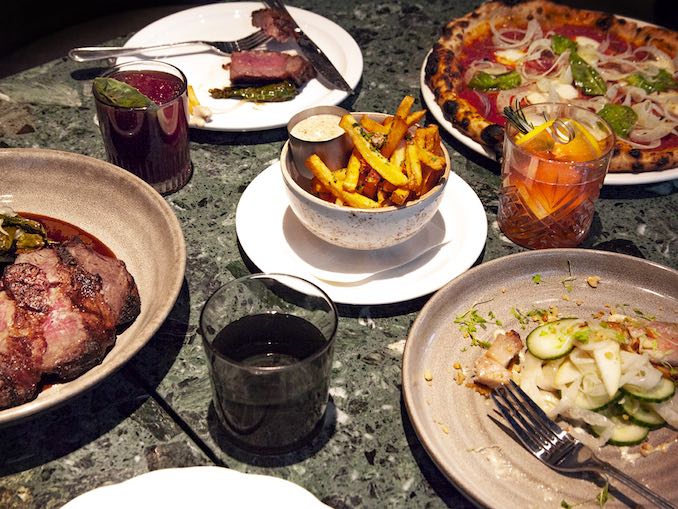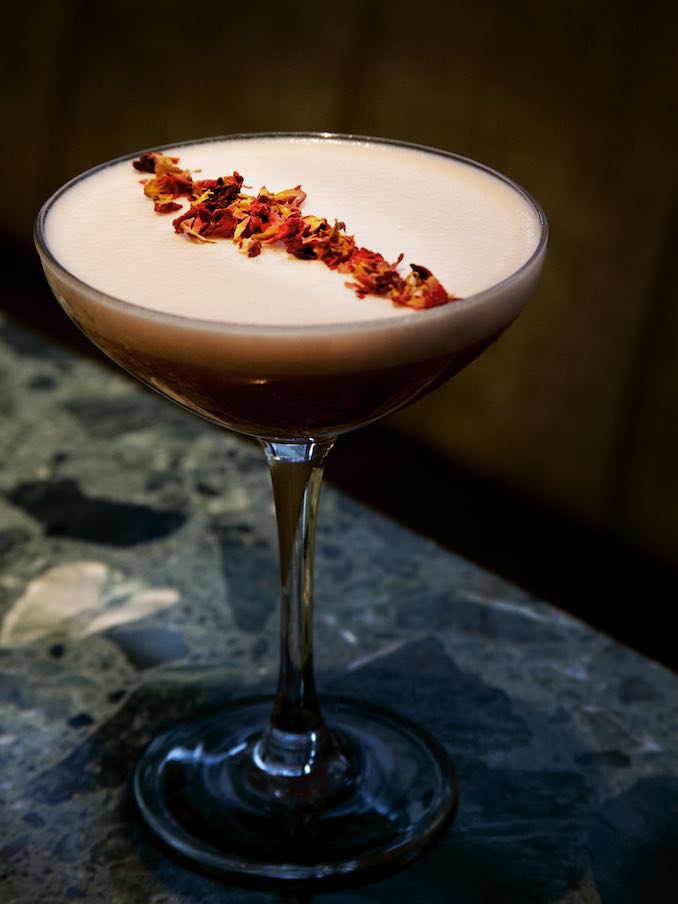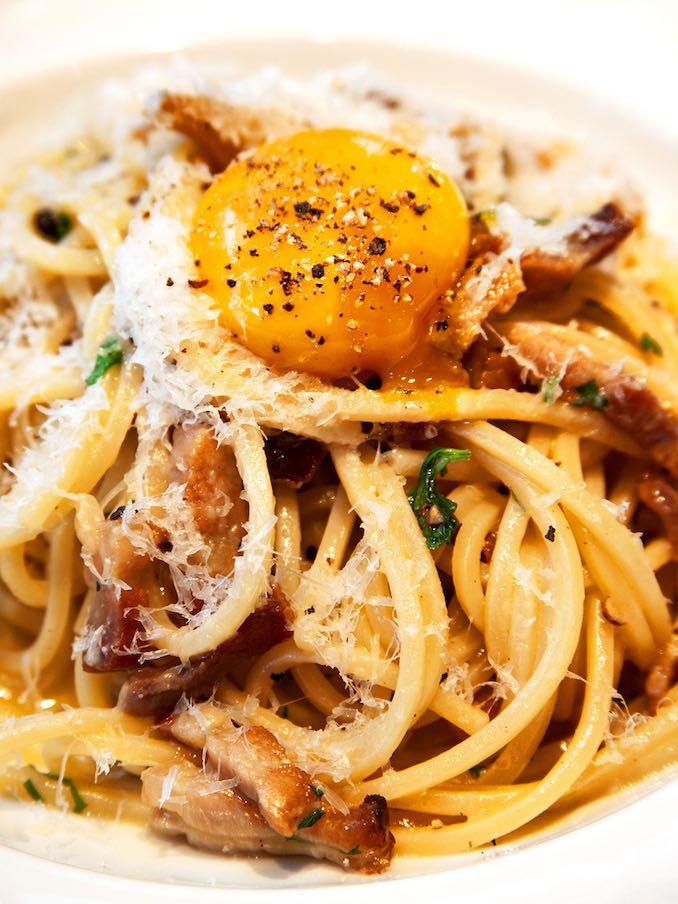 Even though it's hard to turn away from the cocktail list, I look over the wine list while we are digesting. It's organized by style rather than region and offers a breadth of incredible choices from around the globe, including a plethora by the glass. There's something for everybody here, from the Spanish 20,000 Leguas, an airy orange made with white grapes fermented in their skins, to a date night wine like the Brunello de Montalcino from Tuscany.
Cantina Mercatto also has a brunch menu for those of you that live right downtown, or are stopping for an early bite before a matinee show down the street at the Sony Center or Scotiabank Arena. And when I ask, the duck meatballs and eggplant involtini both come recommended by the chef for our next visit. If our first lunch here is any indication, Cantina Mercatto will soon be a fixture on Wellington, catering to a bustling crowd of sophisticated diners for lunch and dinner, and putting smiles on the faces of casual drinkers sipping cocktails after they clock out.