Coming off a busy summer filled with sold-out shows, a NXNE appearance and a headlining slot at Horseshoe Tavern, Techno Westerns are ready to dive into a busy 2023 with the new EP and two tours already planned.
Ethereal vocals and a multitude of carefully layered synths make it impossible not to dance to the catchy new single from Toronto-based pop outfit Techno Westerns who dazzle with a tale of losing oneself on "Mystery Man" — available now!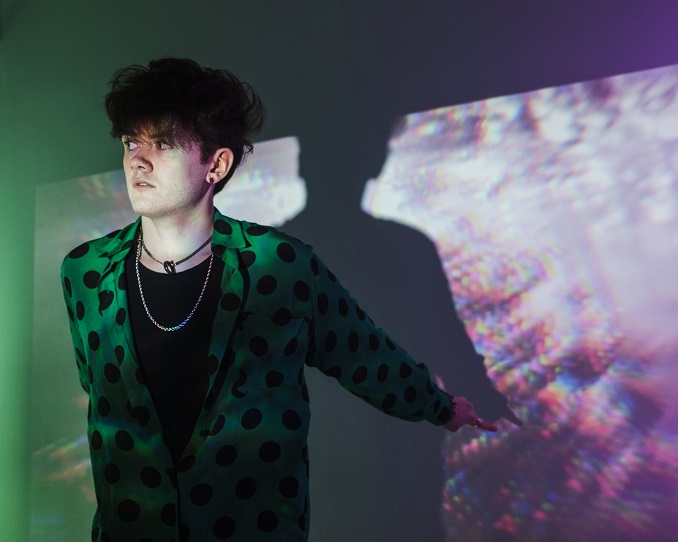 Name:
I'm Wyatt Hautonga, from Techno Westerns
Genre:
We make Indie Pop/Rock primarily, but my attention span is that of a goldfish so we bounce around sounds a lot. Love the eighties though.
Founded:
I started using the band name back in 2015, and the whole name stemmed from me thinking about made-up genres and what Clint Eastwood by Gorillaz would fall into if it had a genre all its own.
Last Single:
A very slinky and sexy track called Mystery Man.
Last Video:
Favourite musician growing up:
Backstreet Boys and Michael Jackson as a kid, but Arctic Monkeys and Gorillaz were enormous for me as a teen. I love Alex Turner's lyricism, and it's still a very high internal bar for me to jump over.
Favourite musician now:
Prince, The 1975, The Neighbourhood, and Tame Impala are some artists I really love these days. That being said I truly love everything from Emo to Blues, Rap to Country and so on and so on.
Guilty pleasure song:
No such thing as a guilty pleasure to me, I'll bump Scatman's World just as loud as I would bump anything else. Loud and proud, baby!
Live show ritual:
Everyone in the band is different, and I'm even different now than I used to be. I used to be anxious and sick, now I just sorta kick my feet up and relax.
Favourite local musician:
I love Connie, and I love The Bleaks. Big ups to those two bands!
EP or LP?
LP's until our EP(s) drop. I love listening to albums so much, but I think as an independent artist, EP's just make so much more sense from a creation standpoint. Or at least they do for me.
Early bird or night owl?
Night owl without a choice. I would love to be up more in the day, but I love the PM a bit too much. Feels less stiff, feels more fun.
Road or studio?
Live is always a blast because it means I get to see an audience and gauge how they react. Recording is just the vehicle that lets me do all the live stuff that I love.
Any shows or albums coming up?
Midnight EP out Feb 3rd, three more EP's coming throughout the year! Check our Instagram for live stuff, and come out. I promise you that at our best, we will be the best live band you see out of Toronto. Promise.
Where can we follow you?
Instagram and TikTok, but really anywhere you want, just type Techno Westerns. You'll see our logo.
***
Rapid Fire Toronto Qs
Favourite local restaurant:
Mo'Ramyun. Hands down.
Favourite street in Toronto:
Augusta, Queen, and obviously Spadina. Also love to Kipling and Evans Ave.
Favourite park in Toronto:
High Park for sure. Is that basic? I dunno, I wasn't born here, but I like it!
Favourite music venue in Toronto:
Handlebar!!!!! Biggest love to Zac Strevens, he is a gem!
Favourite music store in Toronto:
I wouldn't know, my broke ass is always on kijiji looking for bargains. I like peeping Pauls Boutique though!