I recently got a package from a locally founded company called The Shoebox Project. The organization collects and distributes items in a shoebox that have a total value of around $50 to homeless or at-risk women in shelters. The items include things that most women would enjoy but would not buy during difficult times.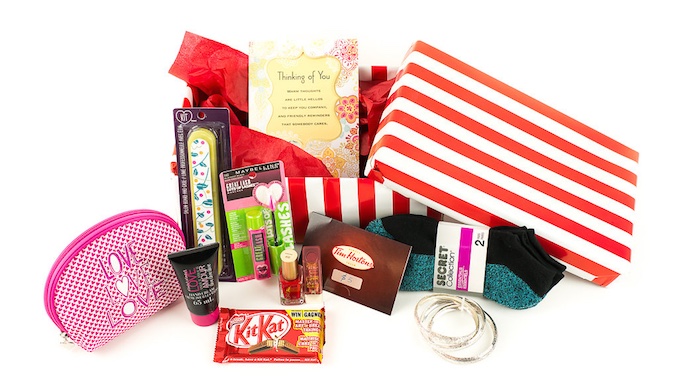 In 2011, the company's founding year, 400 shoeboxes of gifts were delivered to 4 women's shelters across Toronto. Today, 25,000 gifts are given a year to 135 communities across Canada and the United States.
The Shoebox Project was started by four sisters-in-law, Caroline Mulroney Lapham, Jessica, Katy and Vanessa Mulroney with the plan to reduce the feelings of isolation and loneliness faced by women living in shelters and to remind them that they have not been forgotten and that they remain valued and respected members of the community.
For those looking to give back to the community in which they live, the Shoebox project is a great choice. You can make your own shoebox to donate to a shelter near you. Here are some items that they suggest to include in your shoebox donation.
-Warm clothing: socks, mitts, scarf, hat, hand warmers
-Sweets: nut-free chocolate and candy
-Cough drops, multivitamins
-Toiletries: Body and hand lotion, soaps, toothbrush, toothpaste, floss, brush, comb, shampoo, conditioner
-Makeup: nail polish, mascara, eye shadow, lipstick, lip balm, purse-sized Kleenex, small cosmetic bag
-Gift cards: Tim Hortons, Shoppers, etc.
-Subway tokens and bus tickets
-Journals, colouring books, pens, coloured pencils
-A personal message of support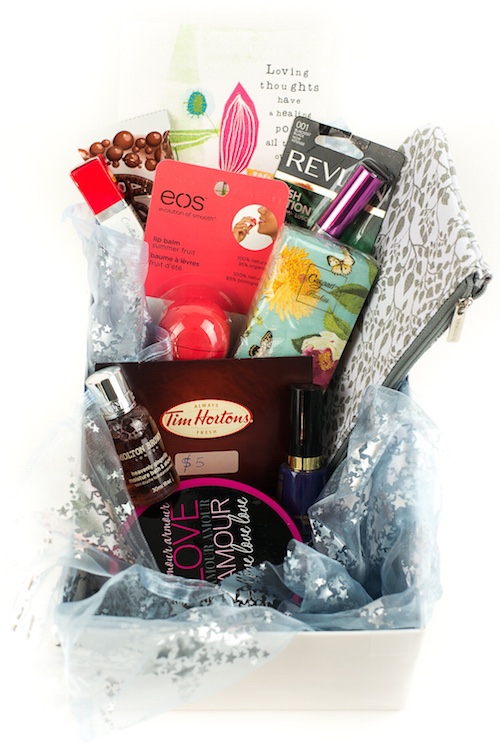 There are also a few things you should leave out of the shoebox.
-Used goods
-Hotel Samples
-Sized clothing (i.e. S, M, L, XL)
-Mouthwash containing alcohol
-Candles
-Foundations, concealers
-Hand-sanitizers
-Perfume ** (Check your local chapter for exceptions)
-Razors** (Check your local chapter for exceptions)
-Jumbo-sized containers
-Books
-Anything opened or not packaged
You can also volunteer or start your own chapter of The Shoebox Project in your town or community. Visit their website for more info on that.