The University of Toronto hosted more than 1,200 students on Friday, May 19 for its annual Go North: Inspiring Future Innovators event.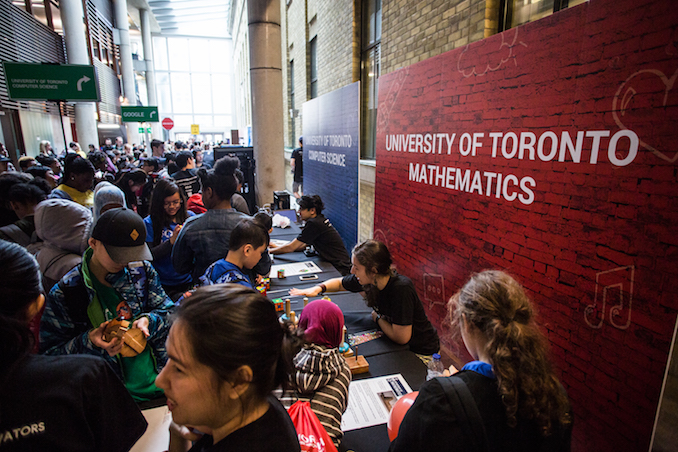 The program included spending a day learning and interacting with hands-on technology that celebrates science, technology, engineering and math, otherwise known as STEM.
Other partners of the event included Google Canada along with Actua, which is the country's biggest STEM outreach charity.
Jennifer Flanagan, CEO of Actua talks about the National organization and how it has grown throughout the past two decades. "We have a network of 35 university and college-based member organizations…our member organizations are now delivering in 500 communities reaching in every province and territory and engaging about 250,000 kids each year," she says.
Flanagan also talks about the different levels of implementation of the outreach program. "At the ground level, kids have always been excited about science and technology. That has not changed. They are curious and excited to try new things and eager to learn," she says. "I think what has changed is the recognition of how important those early experiences are."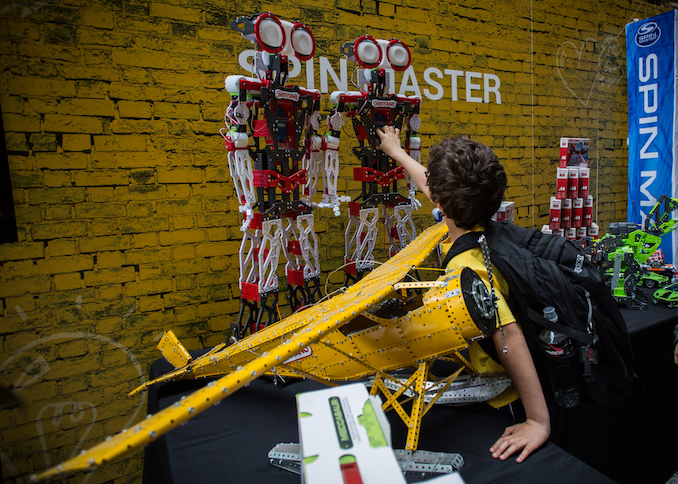 "So when we first started at Actua, there weren't science camps or coding camps like there are today, so we were really sort of leading a movement to recognise how important that engagement is."
Focusing upon underrepresented minorities, Flanagan says that Actua has four major programs specifically designed for them. "One for girls and young women, one for indigenous youth called INSTEM, and we engage over 30,000 indigenous youth across the country every year. And we have a program that engages at-risk youth and the fourth is a program across the arctic."
Dawn Britton is the director of the outreach office for the Engineering faculty at the University of Toronto. She explains how the university partnered with the Toronto District School Board (TDSB) two years ago to teach teachers and students how to code.
"For the past year and a half, we've seen 700 teachers and sort of worked with them to get excited and continue to bring technology into their classroom," she says.
Britton also focuses upon the importance of females and indigenous Canadians within STEM, "Just over 40 per cent of our first year students are female. Of course there's a lot to celebrate there but that also acknowledges that there's a lot more work that needs to be done."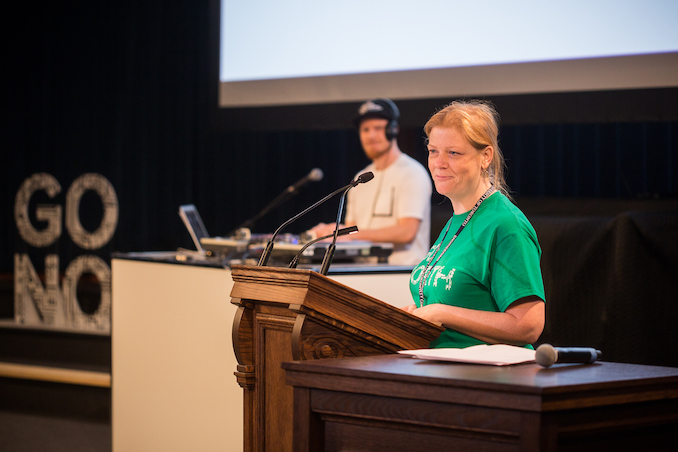 She goes on to say, "The one thing that we have started to see is that there's people, men and women, all backgrounds increasingly interested in technology and the STEM field."
The University of Toronto has been a member of Actua Canada for almost 20 years. Britton explains that the partnership with TDSB only encouraged the institution to reach out to Actua and ask if they would like to get involved in bringing coding into classrooms.
Nicole, a Google representative who has also partnered for the outreach program talks about the importance of learning to code. The focus is on "trying to give STEM programming to kids that don't get it. So they're either underrepresented in STEM education or underrepresented in STEM careers. So it's a lot of focusing on girls, focusing on at-risk youth," she says.
When it comes to the different kinds of workshops, she says that all of them are mainly hands-on and easy to understand.
Readers can learn more and get involved through Actua Canada and their various camps. They can also check out the website of the University of Toronto for more engineering outreach programs.