An important two-day event titled The Unblock unConference will launch this month with a purpose to empower underrepresented voices in the food, drink, and hospitality industry.  Organized by the team at Quell, the conference is dedicated to advancing diversity, equity, and inclusion in Canada's hospitality industry.
The event expects approximately 150 attendees and professionals to gather at Toronto's Evergreen Brickworks happening March 28 and 29. The goal of this event is to help break down barriers that have limited the representation and advancement of the many underrepresented voices in the industry. With a focus on education, advocacy, and networking, this unconference is poised to become a major catalyst for progress in the Canadian hospitality industry.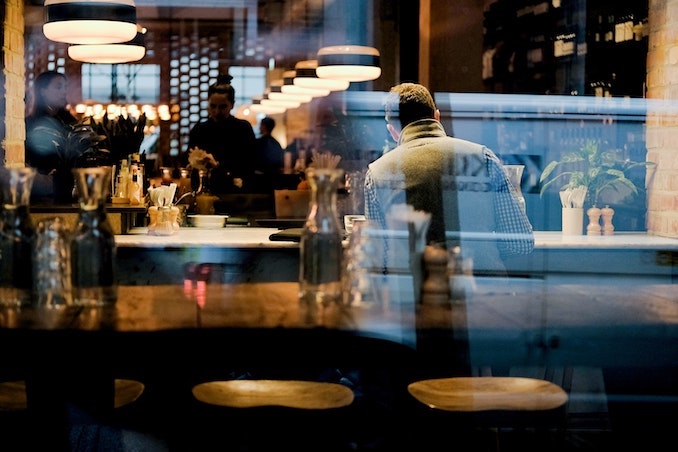 The Unblock unConference will feature Canada's most influential and highly respected voices within the industry, who will lead in thought-provoking discussions, interactive workshops, and inspiring keynote presentations. Through these engaging presentations, attendees will gain the tools and knowledge to design long term DEI strategies, build a purpose-driven business model, invest in sustainable strategic partnerships and access a safe space to foster meaningful action.
Keynote speakers will include:
Justin Wu – Award winning Director, Photographer & Creative Director of T&T Supermarket
 Tina Lee – CEO of T&T Supermarket
Shilpa Arora – GM of DoorDash Canada
Janice Bartley – CEO of Foodpreneur
Erica Karbelnik – Top Chef Canada Season 9 Winner, Chopped Canada Season 3 Winner
"We are thrilled to be launching the Unblock unConference in Toronto," said Trevor Lui, Co-Founder of Unblock. "The hospitality industry has the transformative power to change and contribute to a more open, diverse and inclusive society. We are so excited to bring Canada's top industry leaders to discuss how we can make a lasting difference."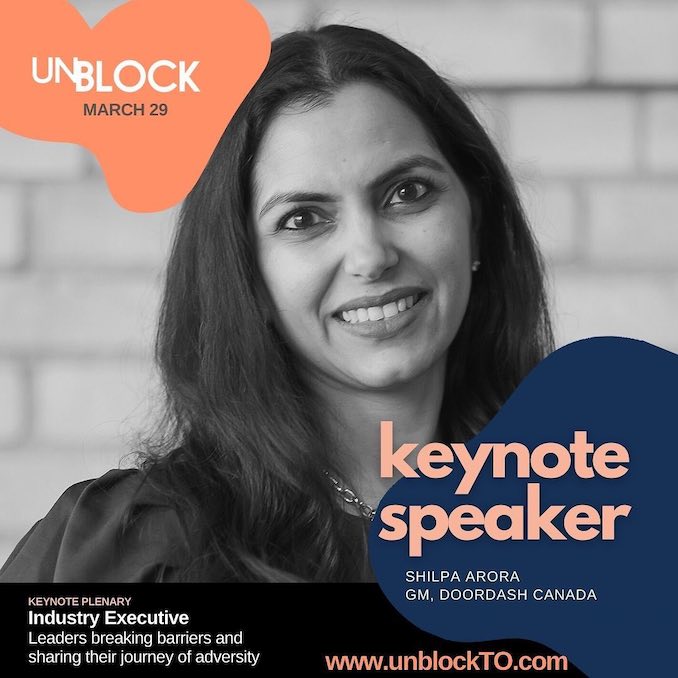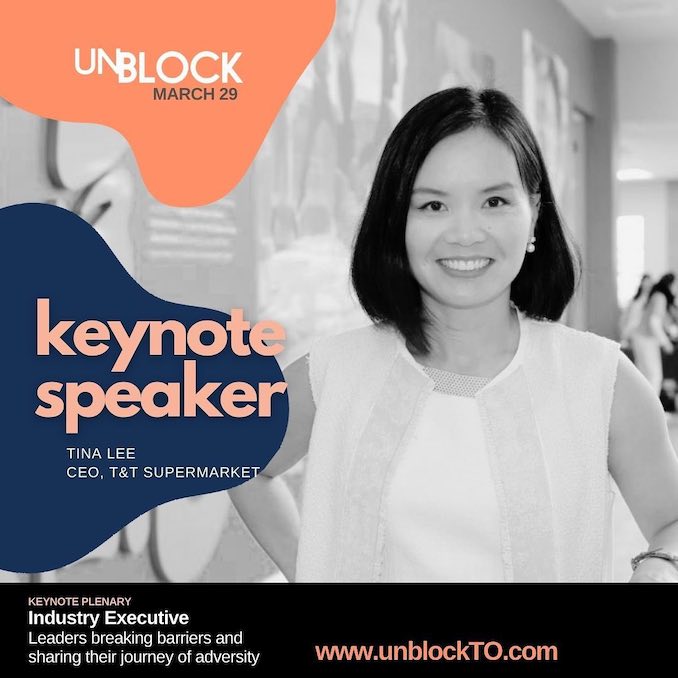 The conference was designed within four streams of learning: Leadership, People and Culture, Marketing & Brand, and Food. Attendees will have the opportunity to listen, learn, participate, and apply alongside one another as they are led by industry leaders through sessions covering the application of diversity, equity, and inclusion in each of these streams. Attendees will include a range of government, educators, business leaders, decision makers, community leaders and changemakers.
The Unblock unConference will kick off on Tuesday March 28 with an Opening Party at Bar Mordecai, named one of North America's 50 Best Bars. The conference will continue on Wednesday March 29 at Evergreen Brick Works with over 30 speakers. The regular price for a Two-Day All-Access Pass (which includes admission to Conference Day, Opening Party, and Closing Party) is $598.00. However, Hospitality and Tourism post-secondary students and front-line workers can purchase the same pass for $100.00. Attendees can also purchase a pay-it-forward ticket for those who may not have the financial means to attend, which will be prioritized for Hospitality and Tourism students and front-line workers.
The Closing Party will be a social cocktail event and fundraiser hosted in collaboration with Will Lou & Alex Wong of "The Raptors Show." They will be joined by Bobby Webster, Toronto Raptors general manager, for a discussion about his career journey and the importance of diversity and inclusion in sports. The ticket price for the closing party is $68. In addition to the panel discussion, it will also include a performance by renowned Canadian hip hop artist BEALS, live DJ entertainment, bites & sips, and access to the live event. A portion of closing event ticket sales will be donated to the Bobby Webster Scholarship Fund.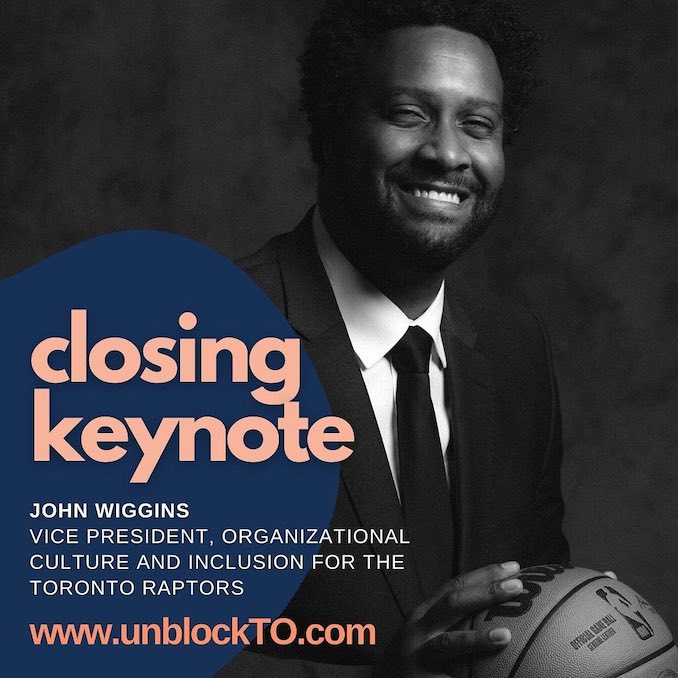 Who should attend? Anyone who works, leads, or supports the food, drink and hospitality industry. Attend to listen and learn from the experiences including from three of the most influential women in the industry as they share candidly about their challenges, successes, failures and breakthroughs. Shop the curated Bodega. Eat all the delicious foods.
For more information or to purchase tickets for the conference, visit www.unblockTO.com 
The Unblock Conference is supported by leading sponsors including the Ministry of
Heritage, Sport, Tourism and Culture Industries, Destination Toronto, TIAO, LCBO,
USDA, Tromba Tequila, Vodkow, Blue Moon, Lavelle, Wellington Beer, Canola, Figure1 Publishing, Restaurants Canada, Chicken Farmers of Canada and media sponsor Foodism Magazine. Conference managed by Events by Dionne Inc. and culinary program curated by Highbell and Hong Shing.