The uptown food scene in our city is aggressively growing and expanding. No longer are we just looking at the downtown core for the hotspots. Our eyes and stomachs are glued to what's new north of Yonge and St. Clair right upwards to Richmond Hill and beyond. One destination that continues to evolve is Bayview Village Shopping Centre. We recently visited the new Parcheggio restaurant found here.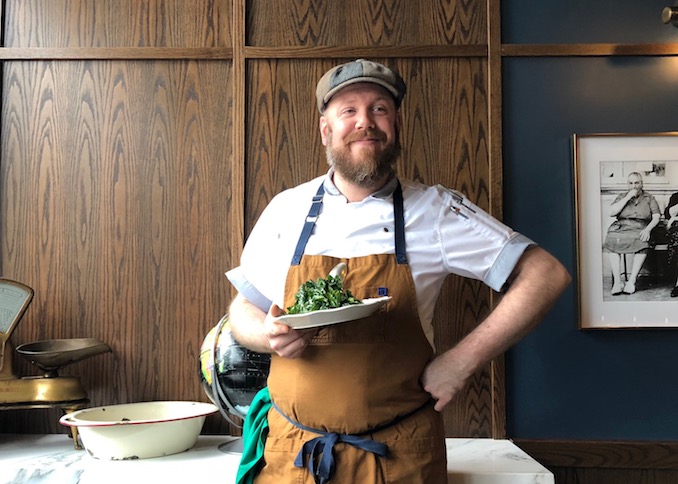 This recently opened eatery has taken over the stand-alone building just outside the upscale shopping centre — the former home to Sunshine's, Sierra Grill and most recently Origins North. Parcheggio, is the latest addition to the Oliver & Bonacini portfolio of restaurants along side Beauty BBQ (more about that in another post). Many would agree, there hasn't been a lot of really exciting restaurants in the area when it comes to traditional Italian fare, until now. BTW, Parcheggio  actually translates to parking lot, parking space, car park in Italian — and where it's located. First thoughts, OMG someone finally has a sense of humour uptown!
The first thing you notice is the wrap around bar that makes way for a cozy dining room in warm and comfortable leather seatings.  Ideal for apres work chill out sessions or waiting for friends to finish up their shopping. The cocktail program is lush with delicious cocktails and Negronis. Beer options include local brews as well as Italian faves Peroni and Birra Moretti.
There are several dining areas that hug around the main area making the restaurant versatile for private family dinners and events. Upstairs, you'll find the Village Loft – an ideal spot for larger groups. There's opportunity for patio seating hopefully ready for next summer.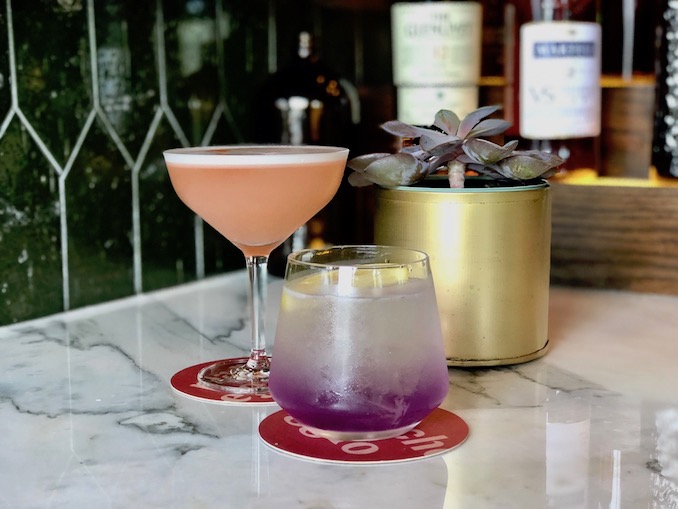 Yep, this isn't your grandma's Sunshine's but it's more Sophia Loren – sophisticated yet a timeless classic. Chef Andrew Piccinnin oversees the menu that is full of classic Italian dishes only done better. No stranger to the Toronto food scene, Piccinnin has worked in many successful restaurants including Canoe, Jump, and Lena. At Parcheggio, he injects his Italian roots and Nonna's influence can be found here. Pasta and sauces are all made in house daily. Pasta cranking machines push out several shapes including rigatoni, fusilli, linguini, tagliatelle, lasagne and more. Ravioli pockets of joy are individually handmade – stretched, stuffed, pressed, and pinched. Yes, it is someone's job to make hundreds of these each day. It's a passionate process that's not only time consuming but necessary to achieve this level of pasta bliss and appreciation.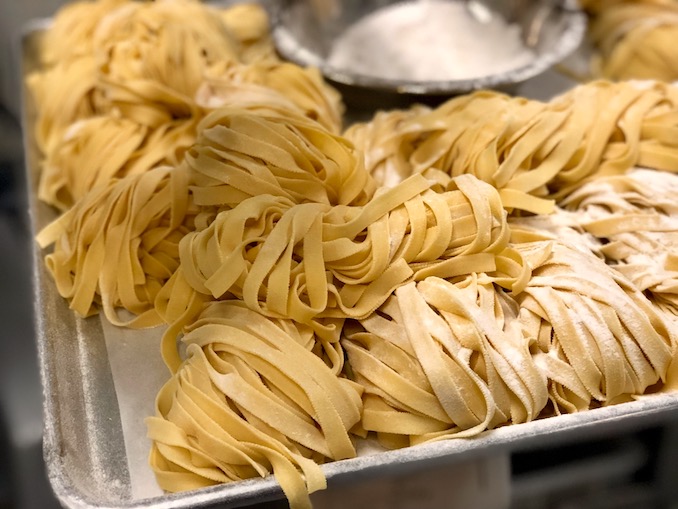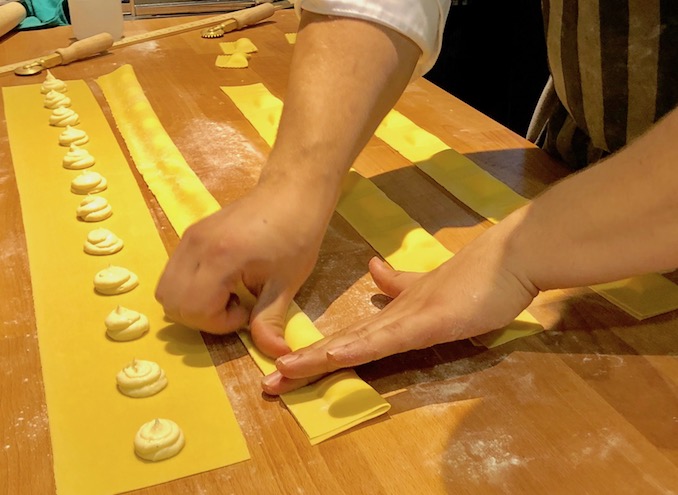 Yes, the pasta dishes are glorious servings of comfort and if you have a hard time deciding which one to order up, try the Tagliatelle Bolognese. We devoured this. Chef explains that this dish is a traditional Italian dish but  most people in the city would be accustomed to getting a bolognese dish where the pasta plays second fiddle swimming in a sea of sauce. Here you won't find that. Pasta isn't seen as a carb loading filler here but rather an equal player given the same amount of love and attention.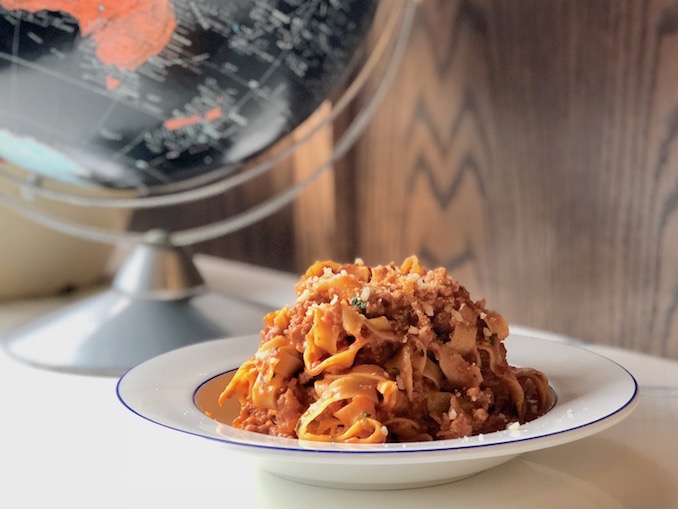 If you spot Chef Piccinin in the dining room hope that he stops by your table and shares one of the stories behind the dishes on this menu. The day we visited he told us about his childhood memories and his Nonna's salad. "My grandfather use to love his grandmother's bean soup made with pork stock, Romano beans. It was a very rich and heavy soup. He liked to eat it cold on an arugula salad. That concept inspired this salad." "Piccinin's Nonna's Salad"  is made with black Kale and arugula sourced locally and finishes with a bit of parm cheese, lemon and olive oil with the creamy Romano beans.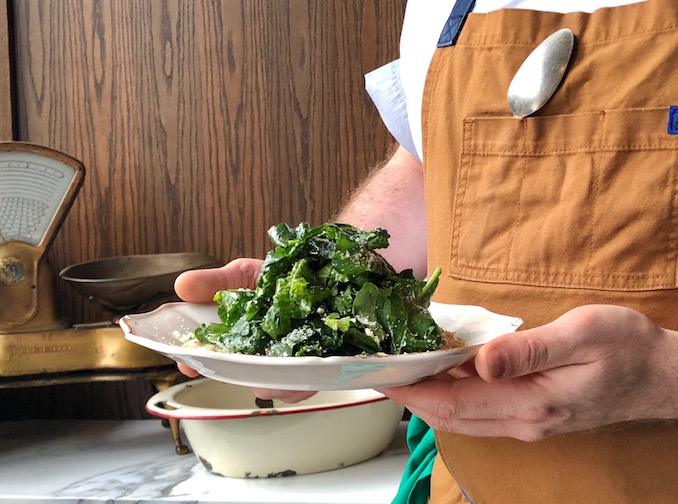 We were excited to try the Arancini Caprese (personal addiction) rice balls. Traditionally these crunchy spheres are made with any leftover risotto in most Italian restaurants and homes. But as Chef explained, they don't have left over risotto here so they make lots of it specifically for this dish. The gooey delicious arancini here are made with preserved tomato, bocconcini cheese with the traditional Reggiano cheese and tomato passata.  Also worth ordering are the delicious "big, saucy, veal and bacon meatballs" made with bits of pancetta, prosciutto, salumi get mixed in with ground pork and veal.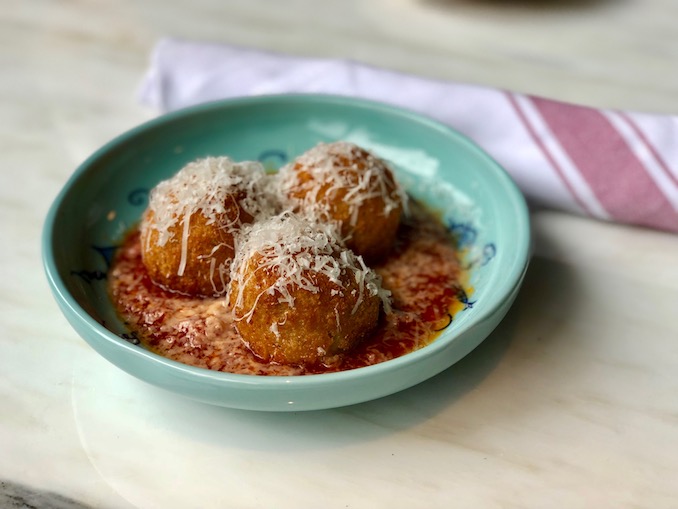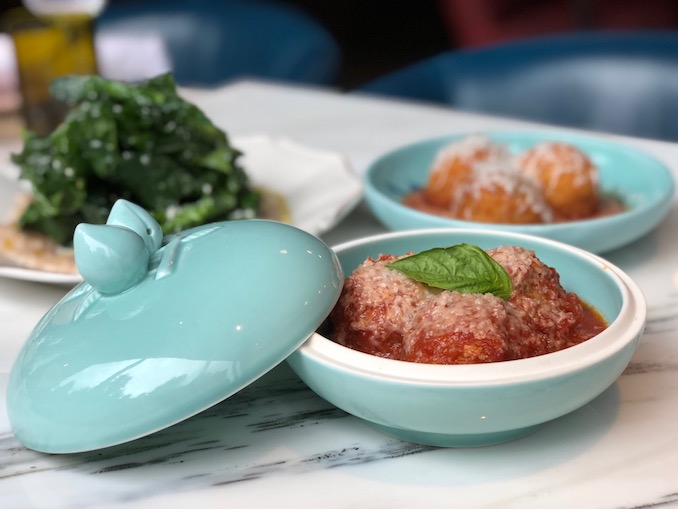 All of the breads are made in house including the foccaccia – so good! Cheese are mostly imported from Italy as are the cured meats. However chef mentioned that quite a few ingredients are also sourced locally. The Ricotta, that's used in several dishes including the drool worthy Zeppole di Ricotta dessert (see below),  he's found in Ontario he says is so good it's like they've made it in house. Pork hocks are brought in from Quebec from a supplier. Arugula and kale are sourced from a producer 15 minutes away from the restaurant.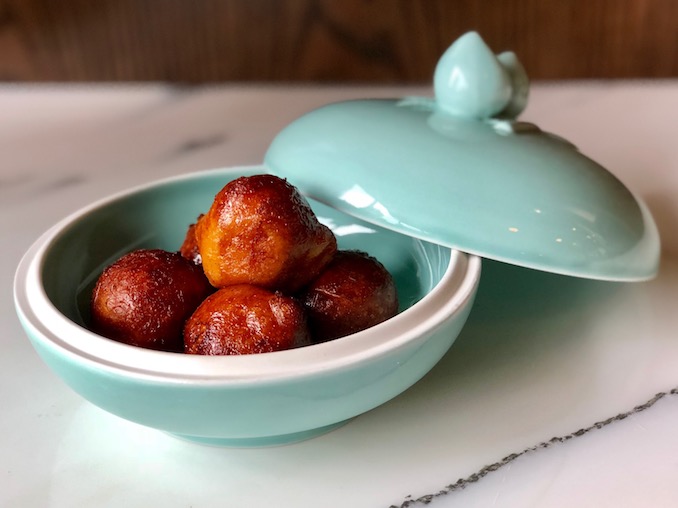 The menu also includes seafood and meaty dishes including a 29 oz Bistecca all Fiorentina for two – we'll be back for that. Look for weekend brunch menu launching this fall. Bring the car around, we're not moving.
Parcheggio is located at 2901 Bayview Avenue (Bayview Village Shopping Centre, South Parking Lot). See full menu at www.parcheggio.ca