Name: Sun K
Genre: Rock n Roll
Founded: 2014
# of Albums: 2
Latest Release: Bleeding Hearts (out October 19)
Latest Video: Coming Soon!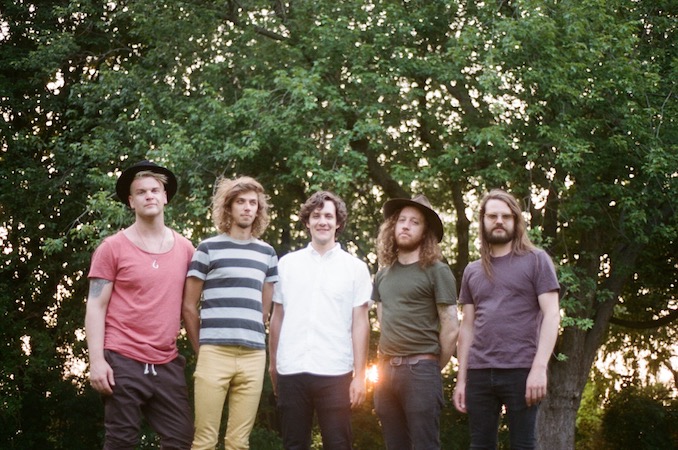 Bio
Rock 'n' roll, if it serves one direct purpose, is to articulate life lived to the fullest – be it
messy, beautiful, or a complete disaster. For more than half a century, rock 'n' roll musicians
have been able to show us the contours of lived human experiences, scrambling to make
sense of it all through screaming guitar riffs and rhythmic drum beats, hypnotic as they are
soothing.
This is what Sun K try to do on their thunderous sophomore record, Bleeding Hearts, which
contains the whole spectrum of emotion in its 12 songs. The title of the album alone is a hat-
tip toward the fraught, yet hyperbolic, emotional experiences one can endure. Vocalist and
guitarist Kristian Montano says of the album's title that the band is exemplified by just that.
"This is what you're like in your 20's if you're a bunch of expressive, emotional people," he
says. "You know, we really wear our hearts on our sleeves and the lyrics, the music, really
reflect that. It's songs about love and songs about, you know, all the stuff you experience:
love, hate, angst, devotion."
"My bleeding heart, it spoke too soon," Montano croons on the album's title track, gripping
your own with a sense of relatability.
Montano, along with Stuart Retallack on horns and keys, Kevin Michael Butler on strings and
guitar, Scott Tiller on drums, and Gil Paul on bass, fill out the Toronto group. Montano says
that the band's name is rooted in rock's history – pulling further back to blues and jazz, where
rock was really born – paying homage to artists likes Sun Ra. "I wanted something in the
history of rock 'n' roll, but had more of a reach back to the artists—the artists that I
loved—that influenced the Rolling Stones and the Beatles."
Latest Single:
Back to Massachusetts
Favourite Restaurant:
The Mutt
Favourite band as a teenager:
Eugh….. smh… Taking Back Sunday..
Favourite band now:
Alabama Shakes
Guilty Pleasure Song:
I'd say anything Post Malone but that's not really a guilty pleasure so let's go with Gucci Gang by Lil Pump. I've been banned from playing it in the band van.
Live Show Ritual:
When you're stuck in a van all day it can be pretty difficult to just get out and sing. Usually about 2 hours before the show I'll unwind by doing some yoga & breathing exercises to loosen up.
Favourite local artist:
Possum
Sneaky Dees nachos, pasta from Terroni or a superfood salad from Fresh?
Pasta from Terroni.
Queen or College St?
I'm a Dundas St. W kinda guy
Trinity Bellwoods or Highpark, Riverdale or Kew Gardens?
High Park / Kew Gardens
EP or LP?
LP – why have an appetizer when you can have a 3-course meal?
Early bird or night owl?
Both, I don't sleep much.
Road or studio?
Studio
Swiss Chalet or Roti?
My dad is Trinidadian so this is the easiest question I've ever had to field. Roti hands down.
Where can we follow you?
@SunKofficial everywhere online (Twitter/FB/Insta) or www.SunKofficial.com
Any shows or albums coming up?
'Bleeding Hearts' is out October 19 on Nevado Records followed by a West Coast tour & a hometown release show at Horseshoe Tavern Nov. 10 with GOOD KID, Huttch & Guidestones.