I had wanted to see Mrs Henderson Presents ever since it was announced in the UK and was wildly jealous of all of my friends back home in London who got the chance to see it. So you can imagine my delight at hearing this cheery little Wartime British musical was coming to me (that's how I see it, anyway!) in Toronto!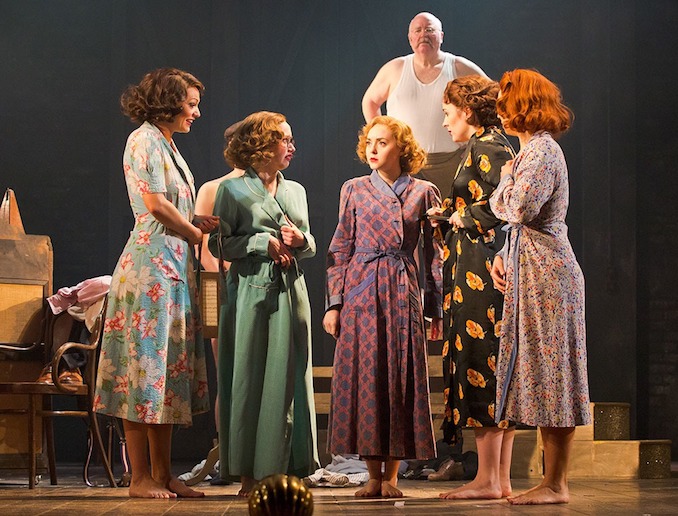 Let's start with what everybody is talking about: there are a lot of tits in Mrs Henderson Presents, and why not! I love a good tableau, whatever the infallible Mrs Henderson's intention.
Story wise, I was fully entertained throughout the show. I love a wartime jolly with a splash of British humour, and this was exactly that. Despite the fact that the play's creative team is largely men, I enjoyed watching a piece about strong female characters who refused to back down and refused to be swayed by male influence. I read a few scathing articles about how the male tease use of nudity is exploitative, but I disagree. The women in this production are proud of their bodies and choose to strip of because they want to and are liberated by their decisions. I am only sad that Mrs Henderson didn't decide to liberate herself in such a way too. In my opinion, the fleshier scenes shouldn't just be saved for young female bodies.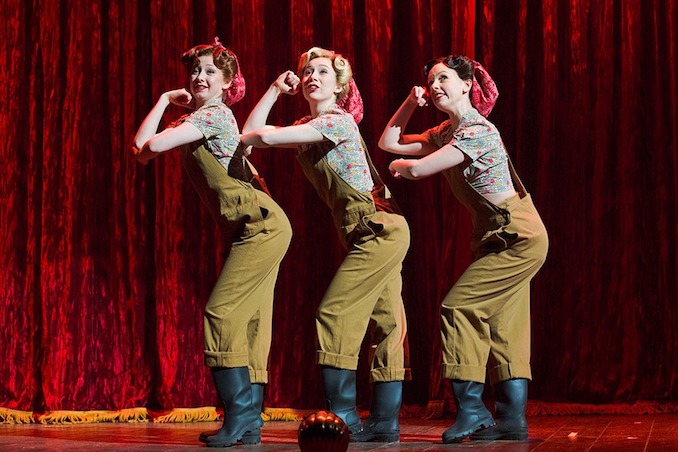 The production is in some ways self-reflective and is presented somewhat in the style of a variety show, which is very of the 40's era! This presentation style made parts of the show quite the visual delight!
I have to talk about Evelyn Hoskins, the actress who played Maureen, and her powerhouse vocals! What a set of pipes that lady has! Her soaring tones were an interesting mix with Tracie Bennett's, AKA Mrs Henderson, huskier voice. Great voice, great bod, Evelyn had me feeling all kinds of envious and she is surely a very bright, rising star! Look out, world!
To get serious, the press night of the show was held the evening following the latest terror attack on London, the city in which the show is set, albeit through a different war. The irony was not lost on me, and I have to say, while the show takes place in a different era, many of the messages conveyed are just as prevalent today as they were 75 years ago.
Ultimately, Mrs Henderson Presents is a fun, feel good musical about perseverance through adversity, something the world could do with more of…
Mrs Henderson Presents runs at the Royal Alexandra Theatre until April 23rd 2017.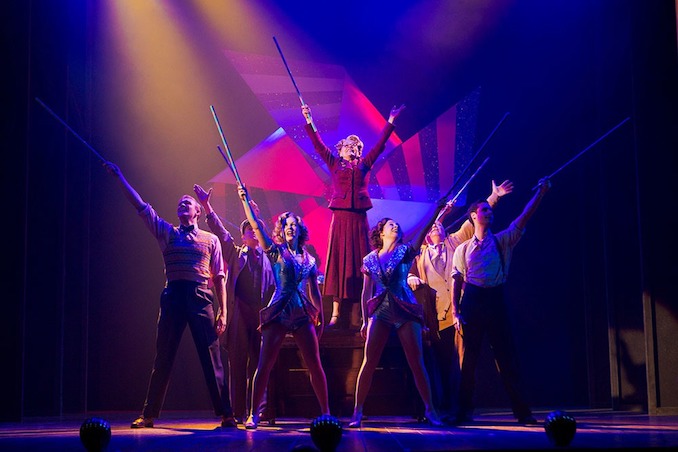 Interview with Tracie Bennett AKA Mrs Henderson
Have you been to Toronto Before?
Yes! One of my best friends, Theresa, is Canadian. It was a while ago but I remember going to Niagara Falls and Niagara on the lake. Mostly we were up in the country.  The people are very friendly.
Do you get to see much of the city on your day off?
I am trying, but so far we have been rehearsing a lot. Now the show has opened I might get a better chance. Our costumes got lost at sea on the way here and we had to delay our press night! They were stuck on the ice and came three days later.
There is a lot of British humour in the show…do you thin Canadian audiences get it?
Well they're quieter than that British audience but they always seem to enjoy it. It's my job to take the audience on a journey and I can't pander because you can never please everybody.
I want to talk about age. Mrs Henderson as a character is obviously a lot older than you, Tracy, as an actress. As a working middle aged female actress, what kind of roles do you feel are available to you?
I have been lucky. I am aware that it can slow down when you get older. In the commercial casting element it is a bit harder, but I have been told by casting people to never cast yourself. I am a risk taker and I don't care what I look like or what state the character gets in and that is useful for playing older roles. Certain people in musical theatre will not be or play anything less than glamorous. I get into whatever I have to get into.
There is a lot of nudity in the show, although you get away with not revealing yourself. Would you, if the role required, get naked on stage?
Thank god I didn't have to…not now at my age! I don't think I could do it anymore really. It depends on the lighting and it would have to be not gratuitous.
What helps you get into character the most?
The wigs! I love the wigs!
Finally…why should people come and see the show?
They'll get camaraderie, history, empowerment, friendship and bravery in one show.  It's funny, it is innocent, it is naïve. It is true. It actually happened. It is about coming through together…especially in light of what is going on in the world right now.