Brewfest is back and this year's event was a solid step forward for the local beer scene.
Still in its infancy, Brewfest was back for its second year and the festival seemed to take attendee feedback on board to bring an enjoyable couple of beer-fuelled nights at the Enercare Centre at Exhibition Place.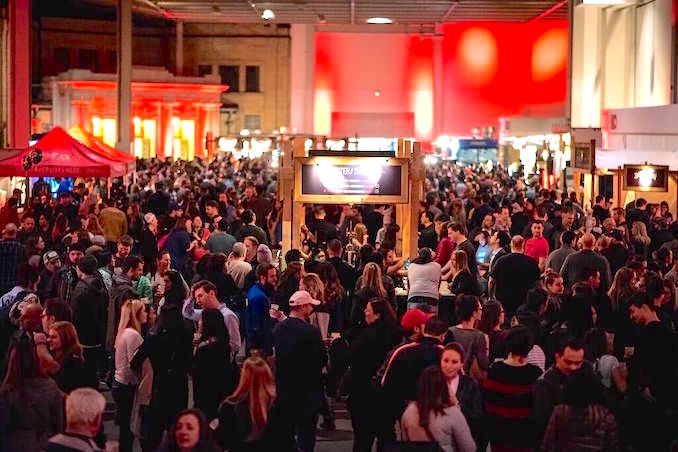 More than 150 beers were on tap, situated at stalls across the hall and set to the sounds of a DJ who blasted pumping tunes through loud speakers. I would say a live band would have been a nice mix, alongside the DJ and for next year I would suggest something softer for the earlier evening hours.
The beers were much more reasonably priced this year, with 2 brew bucks allowing you a taste of the good stuff. Some personal highlights were the High Park Across the Pond English style ale and Beau's special Lock Monster English-style Pale Ale. Of course, as is mandatory at a beer festival, there were some delightfully named brews, such as the Harry Porter, a delightful American style porter with some malty chocolate tones from Great Lakes Brewery.
Beers light, dark, hoppy, malty, on tap and on cask; there were a lot to choose from and I did my best to sample as many as I could…it was a matter of duty, after all! Of course there were some that were not to taste, but screwing up your face at a wine barrel aged beer is all part of the fun!
Food options were reasonably limited and reasonably pricey, something that could be developed upon next year. That said, what I did eat (6 vegetarian samosas for $8) was very tasty and the line up totally manageable, unlike similar events I have been to.
Most importantly, all of the volunteers and breweries were so friendly and very happy to chat beer with all that pass by, making for a friendly beer community vibe that I hope to see further expanded upon next year!
Well done Brewfest for upping your game!