I recently attended the Arnold Party at Canada's National Ballet School in Toronto. The event was the after party celebration for the Business for the Arts Awards and Gala event that took place earlier in the evening.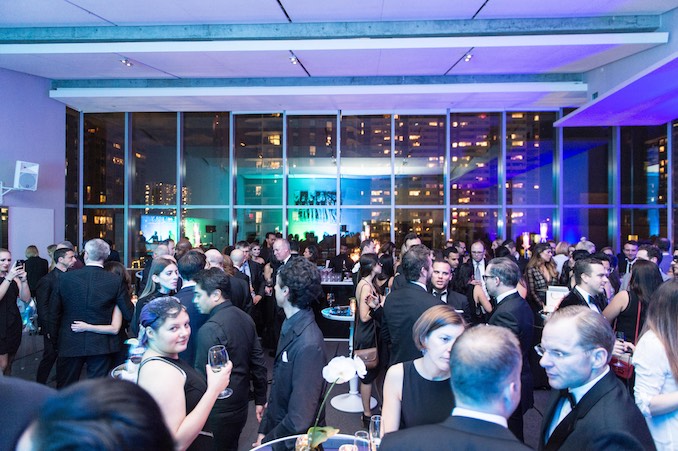 Business for the Arts was founded by a group of Canadian businessmen whose objective was to strengthen the arts scene in Canada by building relationships between the arts community and various businesses. 40 businesses launched the organization and many of them are still with them today. Banking institutions like TD, CIBC, BMO, RBC and GWL have all been with BftA since its inaugural year.
The relationships are nurtured through one of the programs called artsVest, a ..matching incentive and sponsorship training program.. that was developed to help create new sponsorships for arts and culture from participating businesses, therefore growing Canada's cultural sector. This program runs programs in Ontario, Nova Scotia, Saskatchewan and British Columbia. Arts and culture organizations can learn skills through this program that will improve their ability to secure sponsorships from local businesses.
The BftA organization has also provided help by pushing through important tax incentives for the arts, developing innovative programming and conducting research that will increase the private sector's support for arts and culture.
I got to chat with them about some of their programs and the best way to get involved as a member of the arts and culture landscape, or as a business owner.
What is the best and first way for a young professional to get involved?
artsScene is the portal for young professionals to get involved with Business for the Arts and the arts in their city.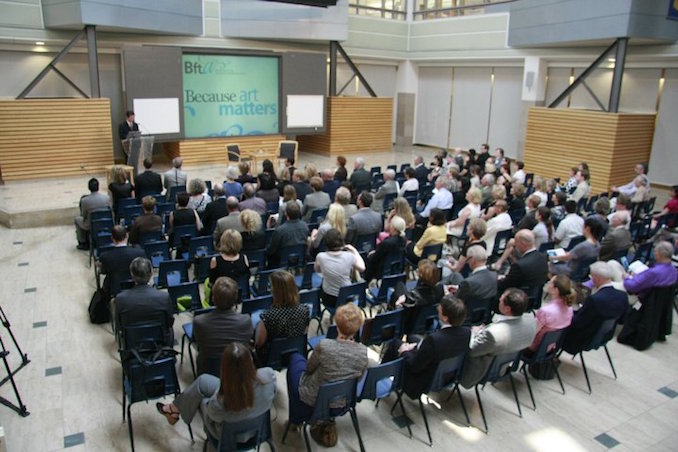 How do young business professionals become a part of artsScene?
There are eight artsScene committees in Canada that are led by young business professionals who are interested in the arts. They reach out to their network to invite artsScene onto the committees, and also accept applications to join as a committee volunteer. The artsScene events that they host are completely open to all young professionals and artists who would like to attend. Often the events offer unique experiences at arts organizations around the city, and also provide board connecting opportunities through an event they host once a year called boardLink.
How many people are accepted to artsVest each year in Canada?
Several hundred arts organizations participate in artsVest each year. All arts organizations in the provinces where artsVest is running are invited to apply and attend our sponsorship workshops.
How would a business or corporation get involved?
Businesses can become Members of Business for the Arts, with an annual contribution of $6500, which gives them access to Members only events throughout the year. Their contributions are then leveraged right across the country to reach hundreds of arts organizations through programs like artsVest.
Can you explain a bit about the awards gala and who is nominating and voting etc?
The Business for the Arts Awards gala is now in its 39th year and has recognized arts and business leaders who have shows exceptional dedication to the arts over their lifetime. We invite nominations each year and a national jury is struck from the arts and business community to select the slate of winners each year.
***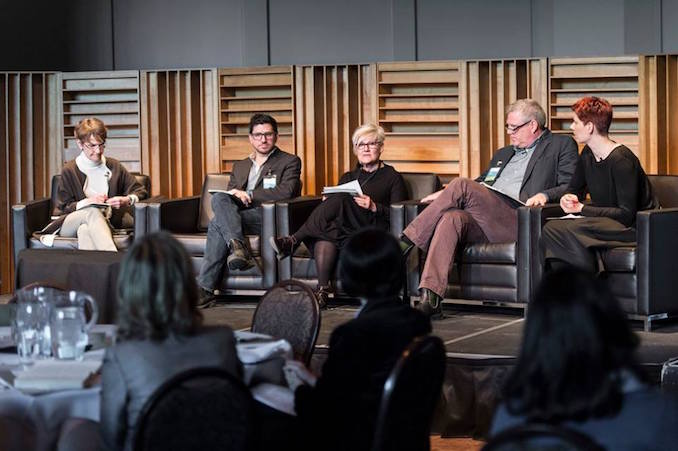 There is also the Canadian Arts Summit which takes place each year and brings together chief executives, artistic directors, and board chairs of Canada's largest 50 not-for-profit cultural institutions; Symphony orchestras, theatres,opera and ballet companies.The culmination of these minds is thought to further strengthen the arts community as a whole in Canada through the sharing of ideas and power of numbers.
Learn more about Business for the Arts from their website.