Do you still ask Mom to alter your skinny jeans or replace a button? Pathetic. Don't you know adults are now taking sewing lessons and loving to sew! Learning to sew or re-learning how to sew is one of the many retro life skills being offered at Toronto's Make Den Studios. Whether you are beginner, intermediate or advanced at sewing, Make Den has a class, camp or workshop for you. Other creative life skill classes on offer include screen printing, embroidery, quilting and leather work. Make your own belts and bras folks! Finally the perfect fit.
Sewing: Retro Hobby Trend!
There are many reason why sewing is cool again. Fast fashion fits suck – so why not learn to alter and make clothes that actually fit your figure properly. People want creative outlets, for example cosplay peeps love to design and sew their own costumes. And if you want to be on the next Project Runway you actually need to know how to sew. There is also saving money – stop paying extra for basic alterations. And lastly, sewing is fun and social! It's a great way to meet new people who are creative and interested in design and fashion. Let's not ignore that you also learn a hard life skill. Being able to mend a fabric rip or fix a seam is an important life skill.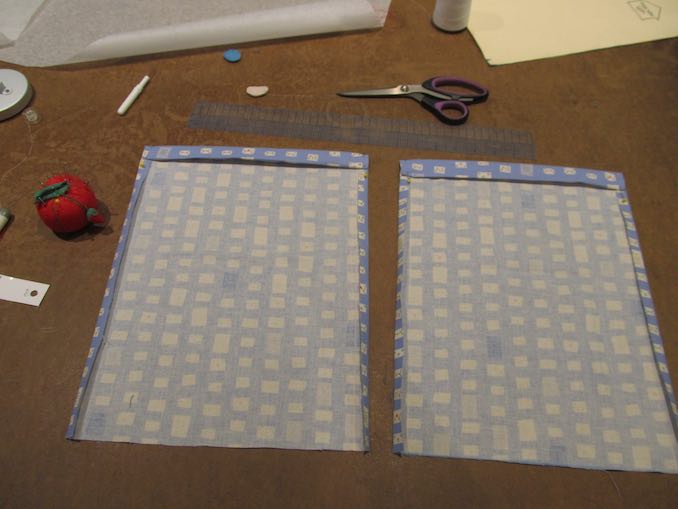 Here's an overview of a Make Den introduction class called Sewing FUN-damentals I and its three projects: a drawstring bag, a pillowcase with invisible zipper, and a lined zippered make-up bag or weekend away pouch. Each class is two hours and runs four consecutive weeks. The four classes cost $160 + HST, and does not include project fabric and zips. However the studio does provide basic tools like pins, thread, scissors, chalk, and rulers. So it's not a big investment!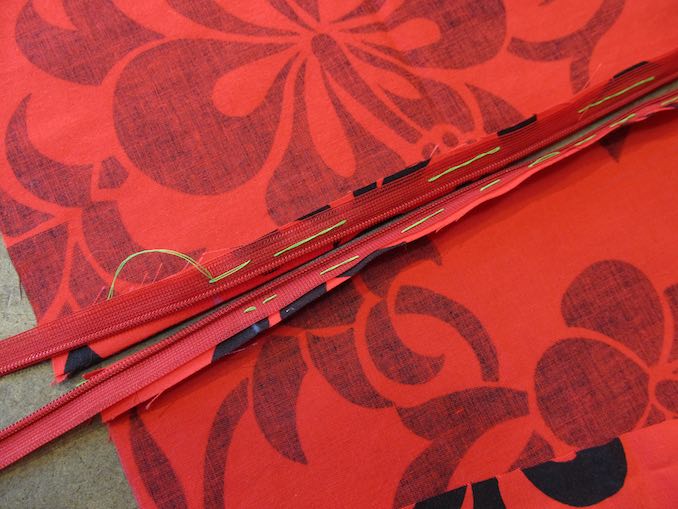 Class size is kept small (on average four to six students) so one-on-one help with an instructor is always available. Don't worry – no boring PowerPoint presentations here! The Make Den sewing instructor is right there with you every stitch of the way. At the start of each class it might feel impossible to complete the project within two hours, but no matter your skill level, with the help of an encouraging teacher the project gets done. It's a very satisfying experience!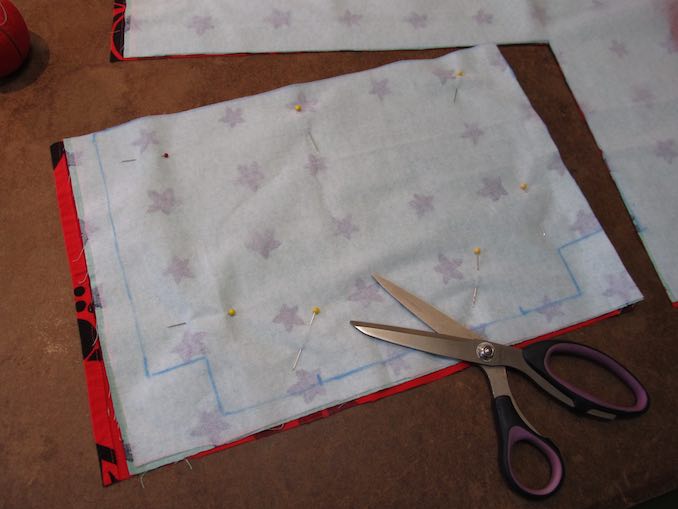 First class is real beginner stuff. Flashback to home economics 101 in high school! The sewing instructor goes over types of fabric, studio tools, and most importantly, how to set up and thread a sewing machine. If you took sewing classes once upon a time this step is like riding a bicycle – it honestly all comes back to you. For those with no experience, these modern sewing machines spell it out for you – they are beyond user-friendly. You also learn sewing safety, basic stitches and seams, and how to maneuver fabric. Day two, three and four lessons consist of executing the sewing projects; drawstring bag, pillowcase with invisible zipper, and lined zippered pouch. With each project the sewing gets more challenging. It's recommended you get fabric and zips in advance. Top tip! Come early to class and you can buy project supplies direct from the Make Den retail store space. This is a terrific convenience!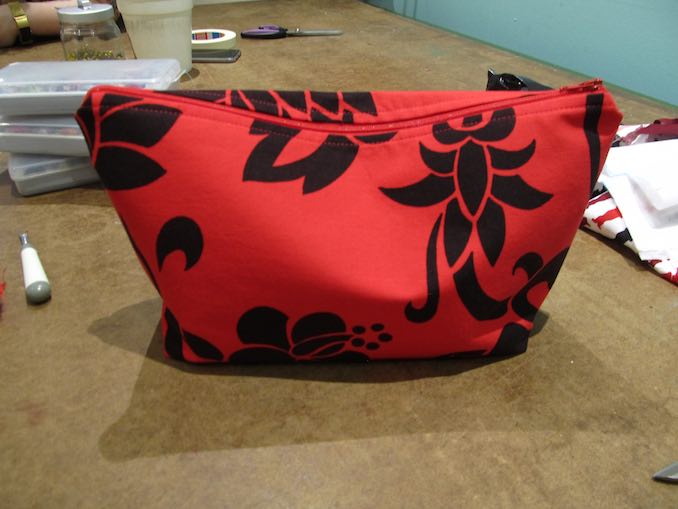 Once you are done this class, you are going to have some extremely Instagrammable goods. It's fun to document your sewing progress on Snapchat and Instagram. Your friends will approve, and probably want to sign-up for a class with you.
So what comes next! There are plenty more beginner classes to take including Basic Mending and Alterations, Intro to Sewing Garments, and for the more confident there are intermediate and advanced classes like Sewing With Denim and Pattern Drafting.
Make Den Has Sew Many Perks!
Oops, did you miss a class? You can makeup any beginner sewing class, however these makeup sessions are a mix of random students at different levels all working on different projects, so it can feel a bit hectic. If you prefer structure and more focused instructor guidance don't miss the regular scheduled classes.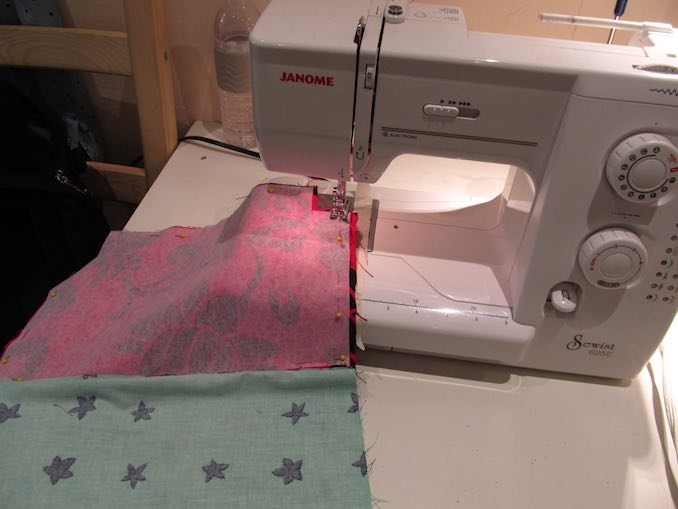 Sewing FUNdamentals class. It is such a fun challenge.
If you've taken Sewing FUN-damentals l, you can get 25% off Sewing FUN-damentals ll or Sewing For The Home. Please visit the Make Den schedule: http://www.themakeden.com/calendar
One big studio perk is you can go and use the machines to sew for one hour for just $7 dollars. At the Bloordale location there is free open studio nights, Fridays from 6:00 pm to 9:00 pm. But you have to sign-up for a spot the Sunday morning before.
Pin Down a Studio! West End Or East End!
The cozy Bloordale Studio is spread out over three sewing spaces that feature Janome 625E machines for straight stitching as well as 5 Janome XG-43D Serger and a 1000 CPX Cover Seamer. There is a retail area for fabric and sewing items you may need in class or want to take home. Bloordale also has leather work and screen printing spaces. This studio space is open seven days per week! The new Regent Park Sewing Studio has two sewing studios as well as a retail space. It's an easy walk from Dundas station. Best advice is to follow Make Den on Facebook for class updates and discounts! https://www.facebook.com/TheMakeDen/
Toronto Make Den Studio locations:
Bloordale Studio, 1244 Bloor Street West
NEW! Regent Park Studio, 410 Dundas Street East
About Make Den
The sewing studio was founded in 2010 by Irene Stickney, a graduate of Ryerson Fashion Design in Toronto. As a fashion entrepreneur and the creative director of Make Den, Irene is helping to make the world a craftier place, one stitch at a time. http://www.themakeden.com/