It has been awhile since I put up my own Christmas Tree. I live alone, downtown, and the process of getting a tree without having a vehicle has always been daunting. This year, I heard that Beech Nursery in Toronto were running a Christmas Tree delivery service through Inabuggy grocery deliveries.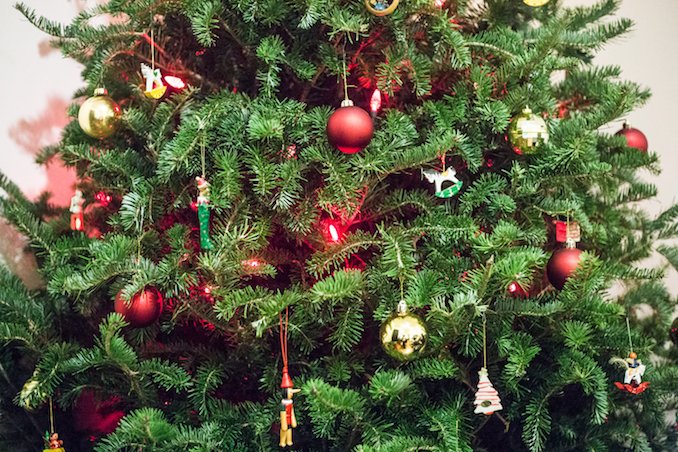 This was a much simpler way for me to get a tree with zero hassle. So I ordered the tree and a few days later 2 delivery persons arrived with a beautiful Balsam Fir tree and brought it right into my living room. Luckily I have 9 foot ceilings so my new 7 foot tree fit nicely in the corner of the room.
The trees are available for delivery on Wednesdays (from 8 am to 4 pm) and Saturdays (from 9 am to 2 pm). Prices range from $29.99 for a mini 2.5-foot tree to $119.99 for a majestic 9-foot tree.
The delivery fee is $14.99 for customers living between St. Clair, Coxwell, Lakeshore and Dufferin, and $24.99 for neighbourhoods located outside of these boundaries.
This year, customers can choose from four types of freshly cut and wrapped Christmas trees: Balsam Fir, Fraser Fir, Scotch Pine or Serbian Spruce (new this year).
To get your Christmas tree delivery, you can visit the Inabuggy xmas tree delivery page on their website. Enjoy!
First deliveries are taking place from November 16th.