"Part survival drama, part dystopic slumber party," is how The Wilds is described in the official synopsis. The new survival drama series follows a group of teen girls from different backgrounds who must fight for survival after a plane crash strands them on a deserted island. The castaways both clash and bond as they learn more about each other, the secrets they keep, and the traumas they've all endured. But of course, there is one big twist in this storyline…they didn't end up on this strange island by accident. Think Lord of the Flies/Lost mashup. The series begins airing on December 11th on Amazon Prime Video.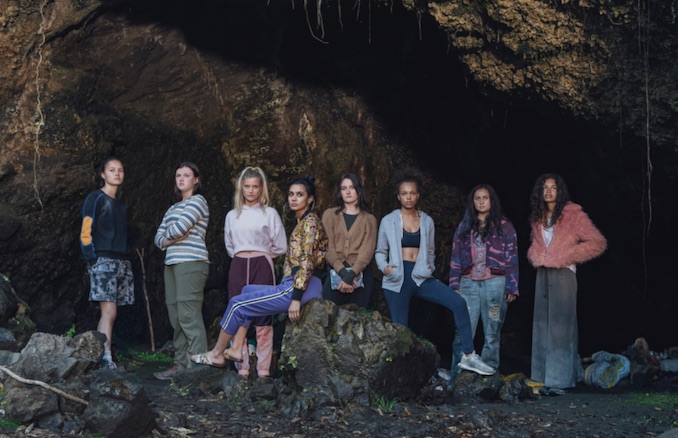 Jenna Clause, who plays the character Martha Blackburn on The Wilds, is a 20-year-old actress who was raised in Southern Ontario. She is a Cayuga Nation Wolf Clan Member of the Haudenosaunee People from Six Nations Reserve located in Ontario.
Jenna became interested in acting at an early age, attending theatre classes at The School of Dramatic Arts (SODA) and Imagination Drama School both in Niagara Falls. She then attended Actors Training in New York and Toronto Acting Studios.
Her character Martha on this series is described as an animal-lover with a big heart and a deep connection to her Native American heritage. Martha's sweet and optimistic nature belies the struggles of her past. On the island, Martha will face challenges that will force her out of her shell.
We had the opportunity to interview Jenna about her role in this exciting new series…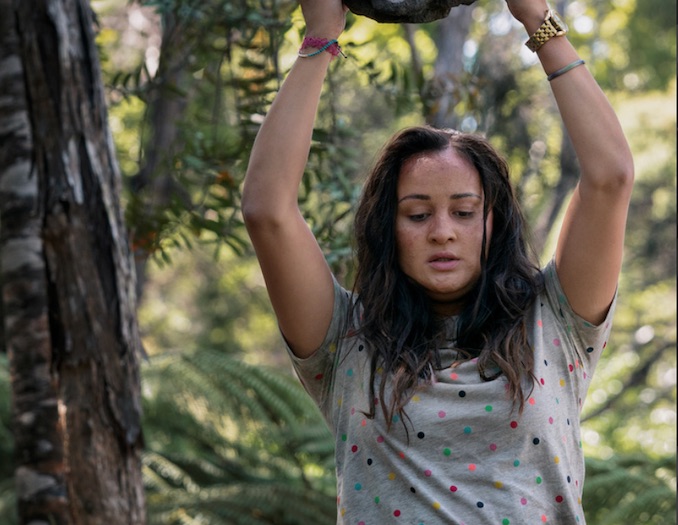 How did you land your role as Martha on The Wilds?
JC: I originally auditioned in 2018 in Buffalo NY, and sent in my 3 scenes. Months later, I received an email for my first ever screen test! I screen-tested over Skype with the writer and other casting directors and I again did my 3 scenes for the role. Months go by and one day, I was sitting on my porch and out came my family with confetti and their phones recording my reaction as they told me I got the role of Martha in 'The Wilds". I of course cried tears of joy and months later I packed my bags to film the pilot in New Zealand!
The characters all have their strengths and weaknesses. What can you tell us Martha's?
JC: Martha's weakness is definitely her outlook on life. Martha lives in her own reality of how she wants the world to be like. In her own world, she likes to convince herself that everyone lives forever, no one she loves will die or betray her because she is so afraid of facing adult problems. Her fear of this started because her trauma froze her developing mentality the age it happened to her. However, her strengths lay within her mentality. This experience pushes her to protect her mental health to behave like her trauma is non-existent. Her coping mentality/mechanism is so strong in a toxic way where it causes her behaviour to act in a socially unaccepting and sometimes awkward way. When she gets stranded, her fight for survival forces her out of her shell and face adult problems to a whole new extent that could possibly bring her back to reality.
Your character ends up on this trip with her best friend, Toni, who seems more like a sister to us and she's the complete opposite of your character –  skeptical, protective. But which character do you relate to the most in real life? and why?
JC: They definitely have a sister-like bond and are very much protective and understanding of each other. In real life, I feel I resonate the most with my character, Martha. Martha is a compassionate and empathetic lover of her friends and family and remains loyal to the ones closest to her. Me and Martha also have a very deep connection to our indigenous backgrounds and to me, that aspect drew me closer to her because I have never shared a spiritual similarity to any other role before her.
What research did you do for your role in this series? We are seeing references to Lord of the Flies and Lost.
JC: All of those films definitely have elements that are similar to my show, however, this show has its own take on surviving an island in itself. For research, I watched movies that our writer, Sarah Streicher recommended to me to help me get a feel of what may be lying ahead for us to film. I also watched documentaries/videos on trauma victims. I feel that topic relied heavily on Martha's mentality and helped me get a better understanding as to why she was against certain survival tactics that were life-saving for everyone.
Representing Indigenous young women in this show, were you able to offer any guidance/input? 
JC: Absolutely, it was an extreme honour to be on a platform of this magnitude and help shed light to my people. I offered real and authentic insight to what we were filming; specifically in episode 9 in my backstory. I myself am not an Ojibwe, I am a Cayuga Wolf clan from Six Nations, Ontario. However, I explained the Jingle Dress Dance is a way of healing and prayer for Martha, and I educated the meaning of this element to the crew members and some cast that needed a better understanding as to why this theme tied into her storyline.
Without giving anything away, what should pay close attention to or look out for?
JC: I would definitely say to keep an open mind on our characters in the show. I would also say to pay attention to their reasons why they behave in certain manners or may look at their situation they're all in together- differently.
What was your favourite scene so far?
JC: My favourite scene was in episode 9 -my episode! We filmed a scene where I was practicing to be in my next upcoming powwow in my storyline, and after my practice, my "mom" shows up with a worried look on her face. Me and Erana's character look at each other knowing something is wrong. I really liked this scene because the seriousness and intensity the scene gives the audience to convey that something is seriously wrong about Martha was intense and a great pivotal moment that will help viewers think differently of Martha later in her storyline.
What was it like filming in New Zealand? (Note: filming ended last February just before COVID19 lockdowns happened)
JC: Filming in New Zealand has been amazing but hard! The locations we went to really helped us bring real authentic emotions because we really were cold, had sand in our eyes, had wind/sun burn so having all that authenticity definitely played really well on camera and helped get in the right mindset for our scenes. Although it was hard, I also had the privilege to see the beautiful side to New Zealand and seen historic sites, and got to educate myself on their Maori culture and came home with memories I'll forever remember.
The Wilds (Season 1) airs on Amazon Prime Video starting December 11, 2020.
Don't have Amazon Prime yet? Guess what? Episode 1 will be made available for FREE viewing on Amazon's YouTube Channel also on December 11.
Executive produced by Sarah Streicher (Daredevil), Amy B. Harris, Jamie Tarses, and Dylan Clark. Stars Sophia Ali, Shannon Berry, Jenna Clause, Reign Edwards, Rachel Griffiths, Mia Healey, Helena Howard, Erana James, Sarah Pidgeon, David Sullivan, and Troy Winbush.
Here's the official trailer…