Heir is a tense, startling new short from Toronto director Richard Powell, premiering in Montreal's Fantasia International Film Festival in July. Veteran actor Robert Nolan leads the film which was funded by Kickstarter and produced by Toronto-based Fatal Pictures. The film is noirish but free from the genre's cheesy cliches, which it compensates for with plenty of goo.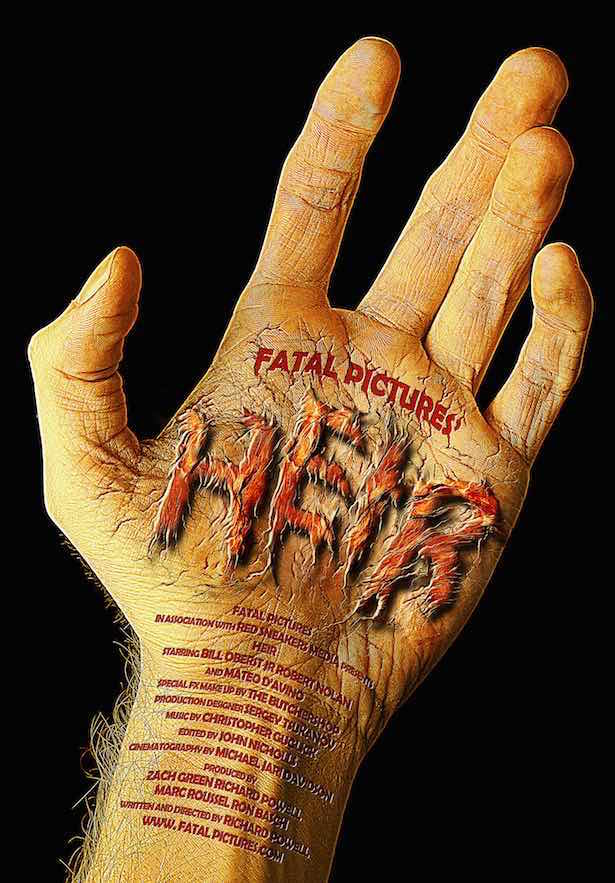 Gordon is a father who risks his relationship with his son to experiment with a grotesque flaw he struggles to hide. Mysterious cypher Denis, played with chilling, Hans Landa-like menace by Bill Oberst Jr., secures Gordon's trust and puts his son in danger. We follow Gordon through a series of familiar settings — a diner, a car winding through the countryside — cut too jarringly to be comfortable. Gordon's son lends believability to an increasingly creepy escalation of events and oddly matching haircuts, in a quiet performance as a teen blissfully unaware of the dark world around him.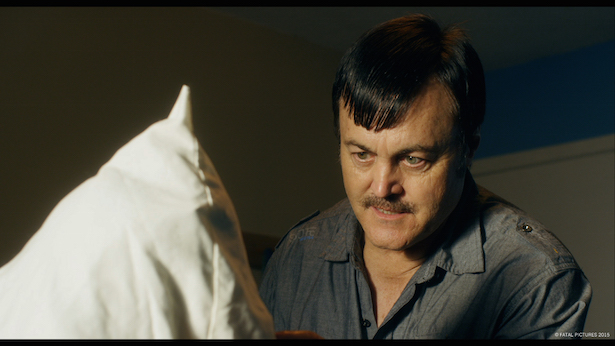 Sharp, succinct scenes paint in a private anguish that's more than it seems, as Denis and Gordon–with the help of foreboding ceiling fans and ticking clocks–count down to a gory revelation. A well-choreographed sense of unease permeates each frame as Gordon loses his ability to protect his son, and Cronenbergian elements creep in. Body horror takes the noirish drama into the realm of campy science fiction, a grisly reward for the suspense Powell drums up. Makeup and prosthetics artists, including Stephanie Tang, Ryan Louagie, and Toronto's The Butcher Shop, deserve praise for the parts of the film that I missed because I was covering my eyes.
The terror plays across Nolan's face beautifully, continually pulling the film back from the edge of camp oblivion. Nolan anchors staccato scenes and flashbacks that feel like a stolen collection of memories–ones that beg a second or third viewing to piece them together. Heir deserves 14 minutes of your time. I had to watch it twice.