When IMG announced that they were pulling out of Toronto Fashion Week, disappointed fashion fans were left grumbling on social media, wondering if Fashion Week could be saved. Paris, London and New York have successfully promoted their fashion industries with runway shows since the 1940s, while Canada finds ourselves without a fashion week to promote the 2017 collections.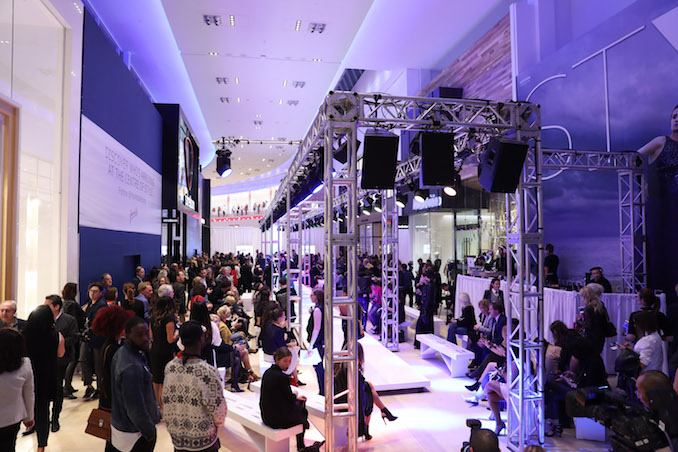 In the 80's, The Festival of Canadian Fashion was limited to the inner circles of designers and buyers, and in pre-blogger times, press coverage was extremely limited. It did support the careers of pioneers like Alfred Sung (who launched Club Monaco with Joe Mimran in 1980), and Comrags. In 1985, Jeanne Beker became the face of fashion worldwide, as host of Fashion Television, which she used as a platform to launch the careers of many homegrown designers. The Festival became a foggy memory, until Pat McDonough and Robin Kay co-founded the Fashion Design Council of Canada in 1999. Their efforts resulted in a Toronto Fashion Week with all the glitter and glam of the big leagues.
2012 was not a great year for Canadian fashion; the FDCC sold Fashion Week to IMG, and Fashion Television was canceled. The mandate of the FDCC is to promote Canadian design, while the focus of IMG is to turn a profit. Few were surprised by the grim news that IMG had pulled out this year, and designers were left without a platform to market their work. Many people loved to complain about Robin Kaye, but a global corporation had neither the capacity, nor the devotion, to do her job.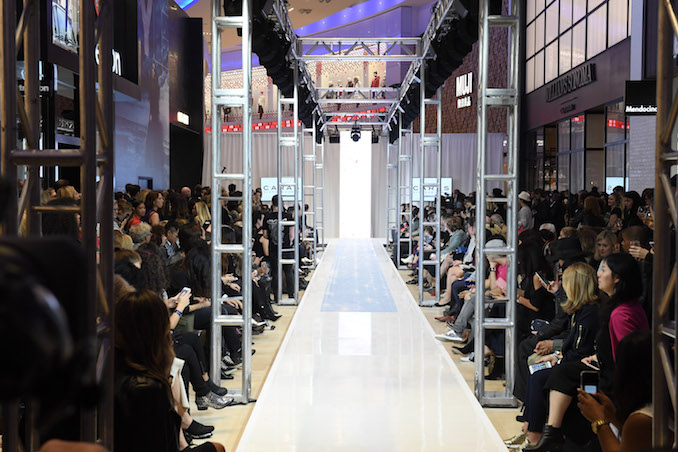 There have been rumours that TOM will be presenting a Women's Fashion Week, perhaps in February, but what about Spring/Summer 2017 collections? Buyers need to put in their orders now, to give designers enough time for production and distribution.
Enter the Canadian Arts and Fashion Awards (CAFA) who have managed to stage two days of Canadian collections at…. Yorkdale Mall. We are so used to runways in tents and off-site industrial stages, the idea of going to shows at a malls, seems, well… a little plebeian. While the unattainable, elite nature of Fashion Week does create a twisted allure, the entire purpose is to get clothes in stores, and onto buyer's bodies. We've been so disconnected from this simple fact, that positioning a runway in a mall seems revolutionary, almost surreal.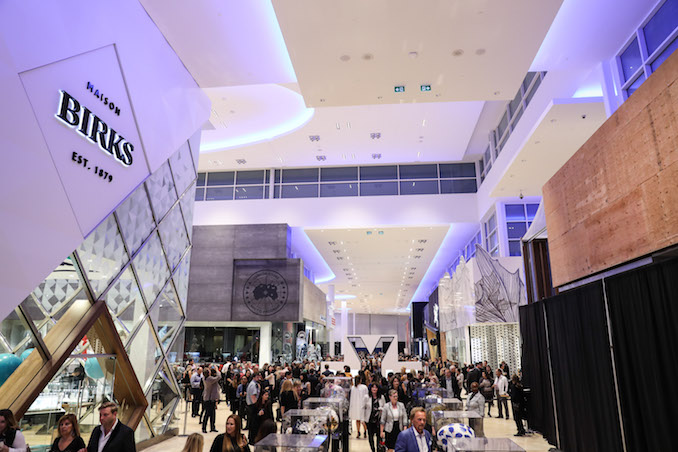 To be clear, the new Yorkdale is more closely aligned with the Champs D'Elysee, than the usual architectural tragedies of most malls. With famous fashion houses like Yves Saint Laurent snuggled next to Birks, Yorkdale poses a real challenge to Yorkville and the Mink Mile. The soon to be opened Mackage store offers more refined arctic luxury than Sam Tick's Canada Goose, a stone's throw away; and many would rather have a macaron from Nadège Nourian's gorgeous new patisserie, than the Parisian Ladurée. The crowds at FashionCAN are smaller, but made up of Toronto's fashion gentry, more than happy to forgo the Europe's big brands for the sleek, innovative style of Canadian couture.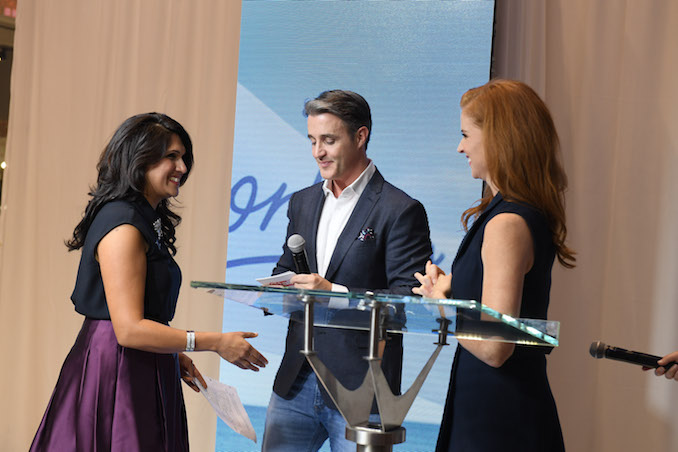 Designers like Lucien Matis, Greta Constantine and Bustle, are interviewed on the runway by Jeanne Beker herself, with her legendary punk rock energy and adoration of Canadian style. Even more exciting is the FashionCan pop-up shop. Although some of the collections will be released in the spring, many garments are available now – allowing viewers the thrill of buying and wearing clothes moments after they've left the runway – a luxury previously afforded to a select few of enviable celebrities. While a ballgown by Matis will run you a cool three thousand dollars, and Pink Tartan's sealskin boots are close to a month's rent, trousers and shirts by Bustle can be had for under $200.00. You can support the Canadian Foundation for AIDS Research with the gift of $14.00 socks from Bustle. The store will be open to the public shortly and will continue until the end of December.
CAFA's soft launch of FashionCan presents interesting possibilities for a new, uniquely Canadian vision of Fashion Week. Let's hope this develops into a more sustainable event that gives our industry the support and recognition it deserves.
See more from CAFA on their website.