When IMG pulled out of Toronto Fashion Week, there were a lot of people screaming that the Canadian fashion sky was falling. By like a Hydra, this industry is hard to keep down. From FashionCan, Toronto Fashion Incubator, Re/Set and Toronto Women's Fashion Week, the problem hasn't been the lack of promotion of Canadian talent, but finding the time to indulge in all the shows available.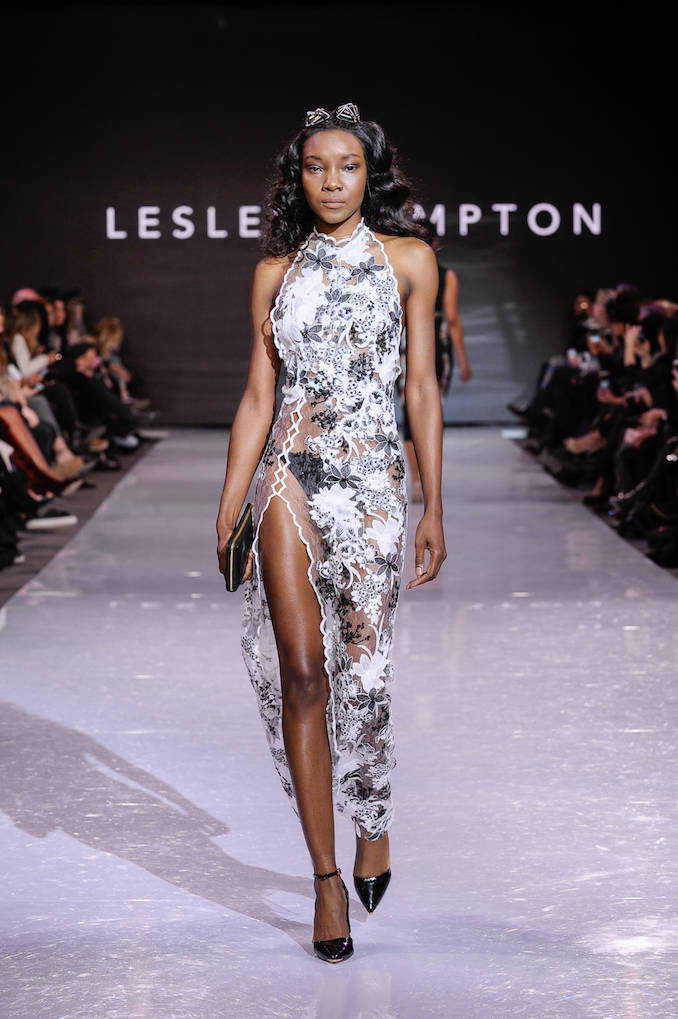 One designer that is receiving a lot of attention is Lesley Hampton. Although she only launched her line in 2016, at Fashion Art Toronto, the work of this Toronto designer has already been featured in Elle, Vogue, and Glamour.
Following in the footsteps of the great couture houses, and the intricately designed patterns of Powwow regalia, Hampton's gowns scream full on, red carpet glam.
In her Fall/Winter 2017 collection, "The Golden Hour", Hampton celebrates the moments we revel in our glory. Whether you're in one of her gowns to accept your Nobel Prize, or just because you're going to the Book Lovers Ball, you'll feel pretty damn glorious alright.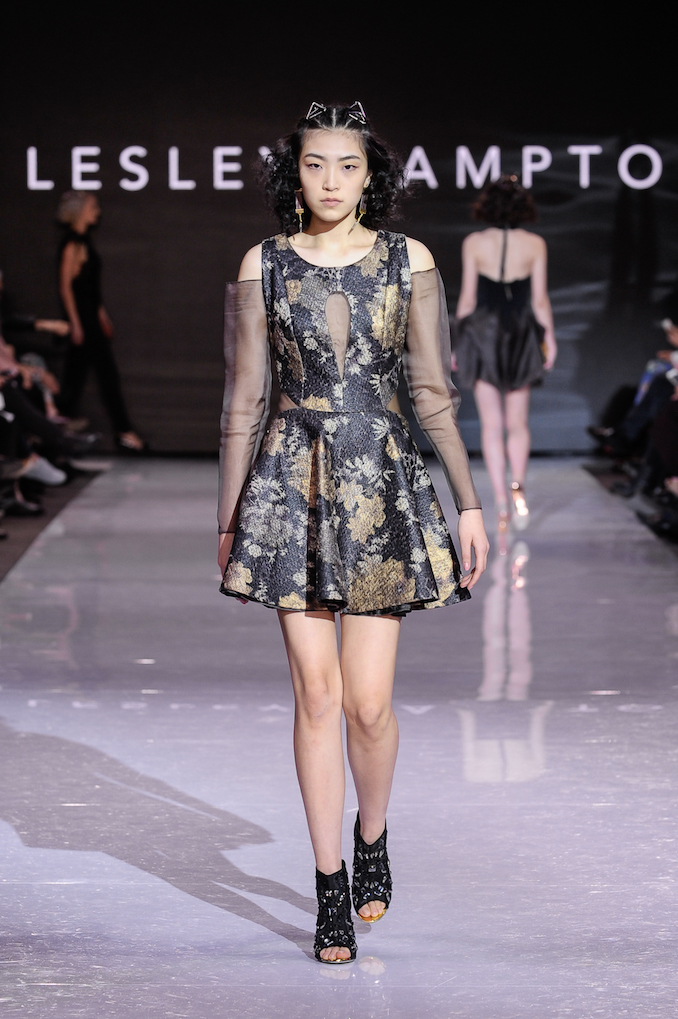 One might think that the designer is sourcing her fabric from Caudry or Chantilly, but she gets her materials from a supplier right here in Toronto. Bold metallic brocades of peony are splashed on black satin; lace is freed from the typical strangled Victorian doilies, to a raucous collage of organic forms in black and white. Her gold goddess gowns have the precision of laser cut leather, but are made of gold Palmira sequinned lace.
With the Be Body Aware campaign, created by model, Tia Duffy – Hampton celebrates diverse body types in her runway show. Duffy challenges the industry to be more inclusive of the actual range of ethnicities and body types that make up the majority of fashion consumers, and even drop labels like "Plus size".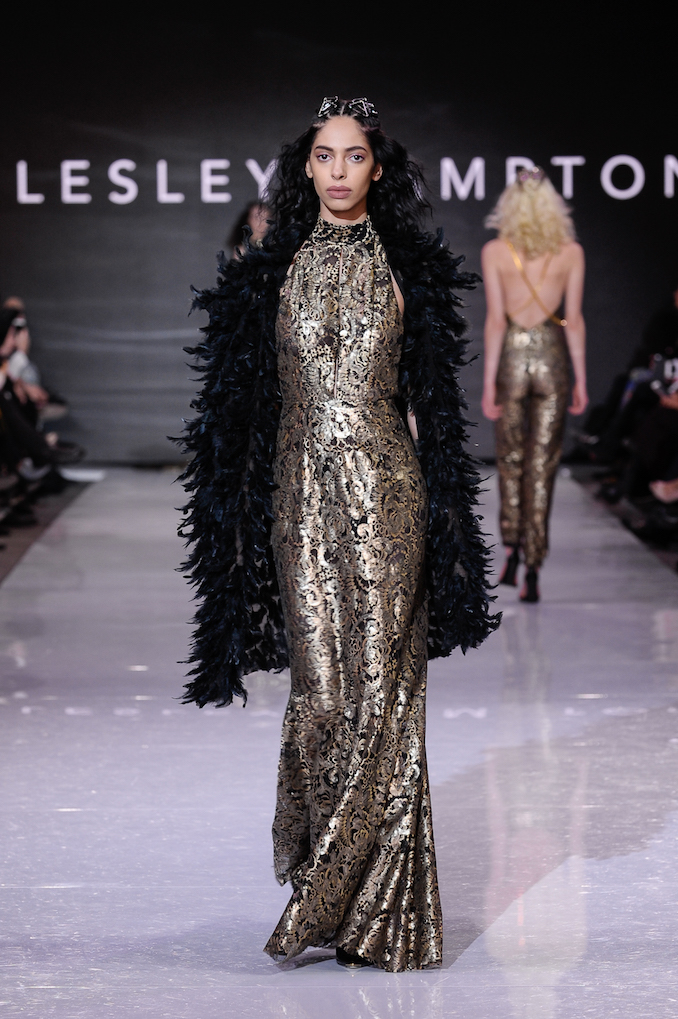 Hampton is a rare talent – with a bold and clear vision, rooted in the past, and confident about the future. Her work is carried by the Stylist Box, a treasure trove of fashion connecting celebrities and fashion editors, to Canada's elite designers.
Learn more about Lesley from her website.