The Bloor/Gladstone Library recently hosted the latest event and fundraiser put on by New Collection, the Toronto Public Library Foundation's young patrons club. Hush Hush was themed Heroes and Villains and attracted 100s of guests to the West-end locale on October 15th, 2016.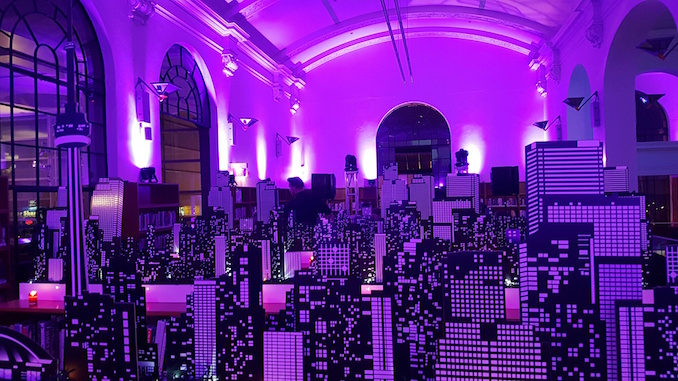 On October 23rd the library located on Bloor just East of Dufferin turned 100. When it was built, it cost $60,000 and was the largest library in Canada. The original building was built by Chapman & McGiffin Architects and was recently renovated in 2009 to merge the classic old design with a new modern mix.
The space was a great choice for celebrating both the library's longevity and the young patrons whose love of books will hopefully keep the library here for another 100 years.
Since 2012, New Collection, through events and fundraisers, has raised over $415,000 in support of the Toronto Public Library. One of the initiatives that are run and funded by New Collection is Young Voices, a group open to Toronto teens encouraging an exploration of creativity, fostering connections between other youth and to build confidence. Year-round writing and art workshops, an annual writers conference, the e-writer in residence and the Young Voices magazine are all part of the program.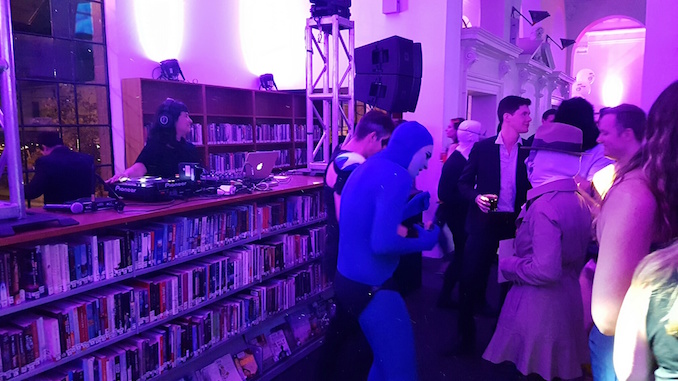 New Collection has also had some fun events and moments in the past. Here are a few of them.
-Watching The Jays' Game 5 with Mike Babcock of the Leafs in 2015,
-A whisky tasting at Spirit House with author and award-winning whisky connoisseur Mark Bylok
-An edible book club with celebrity chef Matt Basile and TV/radio personality Pay Chen at Lisa Marie
-Cocktail receptions with Margaret Atwood, Justin Trudeau, David Suzuki and Irvine Welsh
-Jeanne Beker in conversation with international best-selling author Kevin Kwan (Crazy Rich Asians).
-There is also an upcoming Edible Book Club with Bobbette and Belle.
New Collection holds events every month in Toronto with event info being updated on their website. If you are interested in joining, please get in touch with them there.