Chris Must, known as Chris Must List on YouTube, is a world traveller and adventure enthusiast who takes his audience on thrilling journeys to cities and countries that are often overlooked by average tourists. With a focus on exploring the road less travelled, he immerses himself in unique cultures and documents his experiences on his YouTube channel. We had the opportunity to sit down with Chris to delve deeper into his motivations, inspirations, and future plans as a content creator.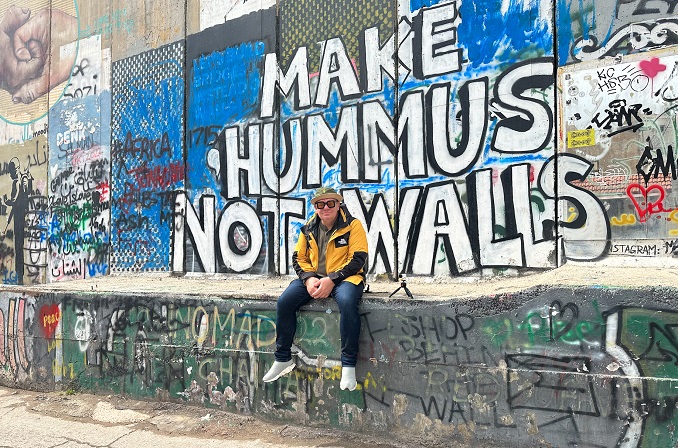 What is your channel called, and what is it about?
I go by "Chris Must List" on YouTube and I consider myself a World Traveller, specifically travelling to the cities and countries not often visited by average tourists. Some would consider me an adventure traveller. For example; over the last 6 months I've visited Afghanistan, Syria, Lebanon, Palestine, Iraq, Somalia, Ukraine, Belize, Honduras, and Jamaica to name a few.
When did you start it? What motivated you at the beginning?
My first YouTube video upload was in 2021, and I've always loved to travel so it only made sense to bring a camera along for the journey. Please keep in mind that I've been travelling very heavily for the last decade prior to that without a YouTube channel. Youtube gave me an opportunity to share a glimpse of my adventures with the world.
Who were you inspired by? Any influences?
I'm inspired by life itself, and all of those that have visited every country in the world before me. My mission is to see all 197 countries and experience 197 different cultures.
How would you describe your audience?
I have a very loyal and diverse audience from all over the world. People tend to watch my videos out of curiosity, love for adventure, or also enjoy the road less travelled which has inspired others to go visit themselves or simply experience it through my lens. I am very grateful for the wide range of ages, religions and ethnicities that follow my content. It's great seeing so many different people coming together and enjoying what I do best – travel.
What is your creative process? Do you have people who work with you?
I work alone, from ideas to organization, then filming, editing and uploading – it's all done by myself. My goal is to keep it simple and not overcomplicate my process – keeping my content real, raw, and an honest perspective not influenced by the media. I buy a ticket to a new country, walk and talk to strangers while filming my day in a new city. Once I've shot my day, I give it a slight edit then upload it to my channel for millions to watch. I take pride in filming my content, editing and uploading all on the same day. So the day you watch my content, I filmed it!
How do you monetize your content? Do you also have another job?
Money has never been my motivation for YouTube, although it has started paying well through the ads on my videos. I am the owner of a digital marketing agency but as my YT channel continues to grow rapidly, I can see myself making YouTube my full-time passion over the next year.
What is your favourite piece of content you have created? 
Tough question, I've had so many incredible trips all over the world, but one of the recent trips was travelling throughout Afghanistan last summer. Seeing a country not often visited, and meeting with so many wonderful Afghanis. It is my definition of a great travel adventure. You can watch it here.
What is the best part about what you do? What is the worst part?
The best part is the unknown adventure that awaits upon visiting new places, tasting new foods, meeting new people, and the thought of not knowing what is around the next corner really excites me. The worst or most challenging part of being a traveller is being away from my beautiful wife and children in Toronto. As a father of three, it is never easy to leave, and the emotions of being away are always difficult for me.
What are your future plans for your channel?
Growth, and dedication. I'm still learning the ins and outs of producing and filming content that's worth watching. What started as a passion project, is quickly becoming an addiction that is taking over every spare moment of my life. My ultimate goal over the next 5 years is to visit all 197 countries (I'm currently at 123 countries now) and grow my YouTube channel to a million plus subscribers.
Where can we follow you?
PAY IT FORWARD: What is another Canadian content creator that you love?
Seal On Tour is another Canadian with a similar addiction to travelling solo around the world.