As an ambassador for Water First and the DreamCatcher Charitable Foundation, Nadia George volunteers her time, talent and treasure to support the amazing work that both organizations are doing to bring clean drinking water to Indigenous communities in Canada.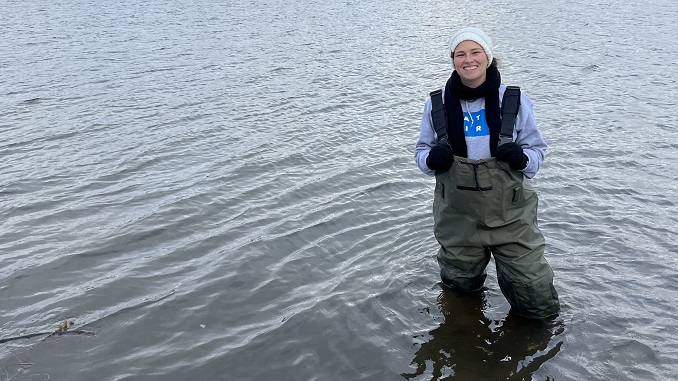 Describe your charity/non-profit/volunteer work in a few sentences.
As an ambassador for Water First and the DreamCatcher Charitable Foundation, I volunteer my time, talent and treasure to support the amazing work that both organizations are doing to bring clean drinking water to Indigenous communities in Canada. Having a public platform gives me the opportunity to raise awareness for the amazing programs they run, and the positive impact these programs have.
What problem does it aim to solve?
These two amazing organizations focus on building solutions that provide access to clean drinking water for Indigenous communities in Canada. Water First's programs focus on education and training – through their drinking water internship program, environmental technical training program, and their school programming. The Canadian government is focusing on a long-term plan which is good, but sadly short-term solutions are needed as well, and this is an initiative that Dreamcatcher Charitable Foundation is leading.
When did you start/join it?
I reached out to Water First in February of 2021. I wanted to know how I could volunteer and let people know about their organization and the collaborative work they were doing. My work with Dreamcatcher Charitable Foundation began in 2022, as they were in the early stages of the initiative, and growing the program.
What made you want to get involved?
Having the lived experience of watching a parent suffer from the effects of contaminated drinking water, has always been my reason. If I can help prevent even one person from going through that, then I have succeeded in my efforts to bring awareness to this crisis. Everyone should be treated with respect and dignity – no one should be without a basic necessity like clean drinking water.
What was the situation like when you started and how has it changed since?
When I first started volunteering to bring awareness to the issue, I discovered that many people were unaware that there was a toxic water crisis in Canada, and that long and short-term boil water advisories have been a consistent and ongoing issue for Indigenous and other marginalized communities. Being able to bring more awareness by talking about my own experience, and sharing the ways I have engaged in the work that Water First and Dreamcatcher Charitable Foundation do, has given me the opportunity to help individuals, companies and organizations learn about the issue and solutions. Through this advocacy, more funding has been raised for programs, and more people carry the conversation forward. The most important piece of the conversation that I would like people to take away, is that the true heroes are the youth and young adults who enter these programs, the individuals who put their communities first, and those who help guide us to better understand how to implement Indigenous ecological knowledge in all that we do.
What more needs to be done?
This is a complex question, with an even more complex answer, but to get to where we need to be in Canada, we must first listen to Indigenous people. Each Indigenous community is different, with different needs to gain sovereignty over their land and water. It is important that people understand there is no one-fits-all solution to the problem. It takes skilled people, training, and various types of community support to create sustainable change and autonomy.
How can our readers help?
Here are some great ways people can help:
– See if your workplace does any charitable giving and if so, suggest they donate to an organization that supports clean water initiatives.
– Sign petitions. I know that they may seem overwhelming at times, but they do work. A petition helped to bring Bill-C226 to the House of Commons and it is now entering its second reading at the Senate.
– If you work in education or have children who attend school, encourage them to ask questions of their teachers about the drinking water crisis. You can even suggest it be a topic the school or class learn about.
– Learn about and donate to charities like the ones I work with, every dollar helps.
– Make purchases from brands who publicly support clean water initiatives.
– And most importantly, you can show your support by having these conversations in your home, school, workplace and community – the more we know, the more we can bring about positive change.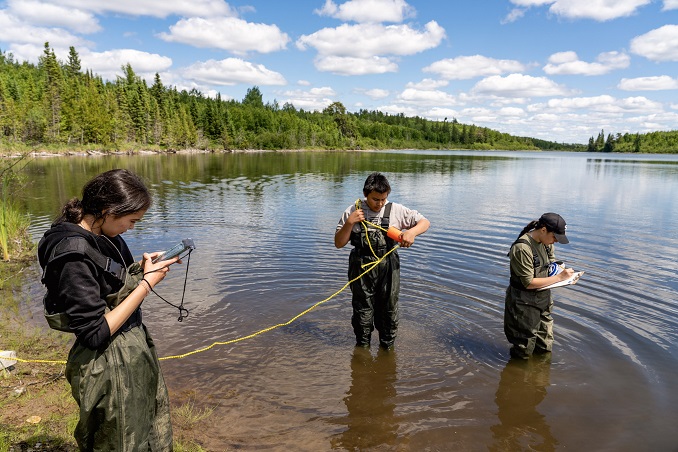 Do you have any events coming up?
I do! They have not been publicly announced yet, but I am very honoured and excited to be a part of them. I will share more information on my social media channels when I am able to.
Where can we follow you?
Instagram | Facebook | Twitter
PAY IT FORWARD: What is an awesome local charity that you love?
In addition to the two I mentioned above, I also encourage people to check out the Child Welfare PAC, which is a registered charity that advocates for a progressive child welfare system by providing real-life expertise, high-quality research, and effective advocacy so that all youth can realise their full potential.