Although, Jessie Garon and I are both from Alberta, and had done one quick project together there, we really met in Toronto. Jessie and I spent three years together at The School of Toronto Dance Theatre, graduating in 2012. She was the energetic mildly spazzy one and I, for whatever reason, was the one who always happened to look over when she was doing something slightly off.
"Jessie are you just eating deli meat out of a bag?"
"Yup".
"…Can I have some?".
I work with, and for, Jessie for many reasons, but it all comes down to the fact that I believe in her. Yes, we partner well and yes, it's easier to work with your friends but Jessie is truly unique as an artist. The fact that she has been able to rally a group of artists from dance, circus, set design, sound design, and theatre, who are all at the top of their field, proves it. As Artistic Director of Vazari Dance Projects she has a vision and an ability to truly collaborate. We would all like to think we are open to hearing everyone's voice and then making decisions, but Jessie follows through. No ego.  In this industry you have to make things happen, and from writing grants and applying for residencies, to working extra shifts and paying out of pocket, Jessie gets it done.
For me, Jessie Garon is what she calls a "Kidney Friend". Because let's face it. We all have friends, but there are only certain people you would actually give up a kidney for.
-by Jessie's Friend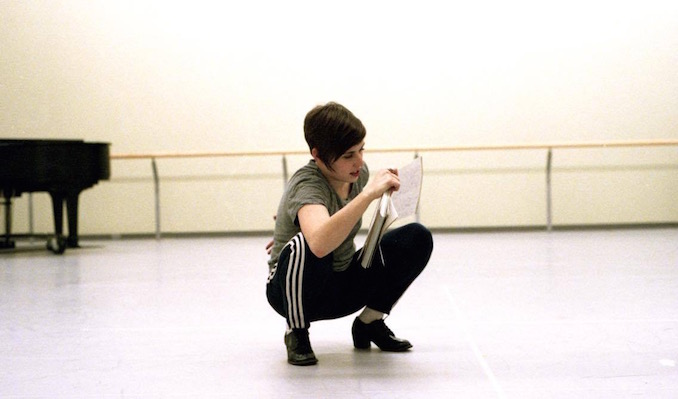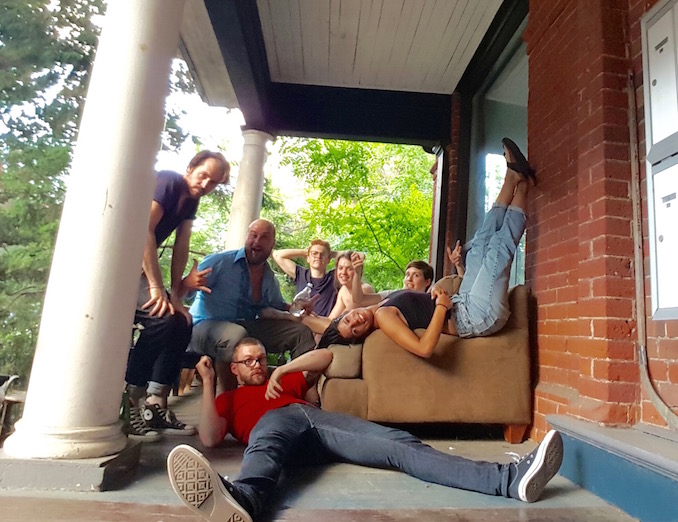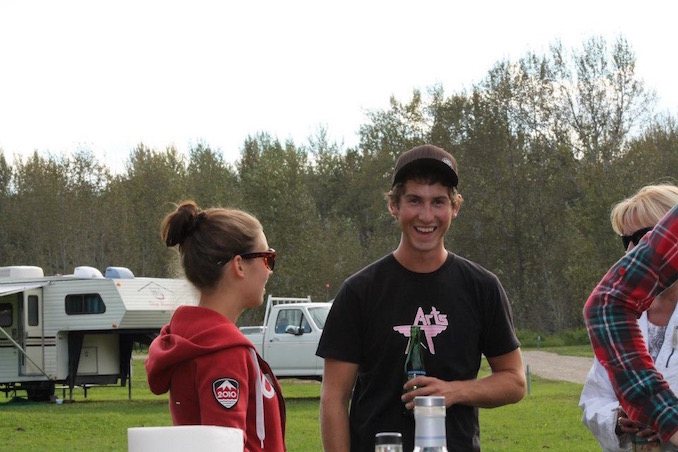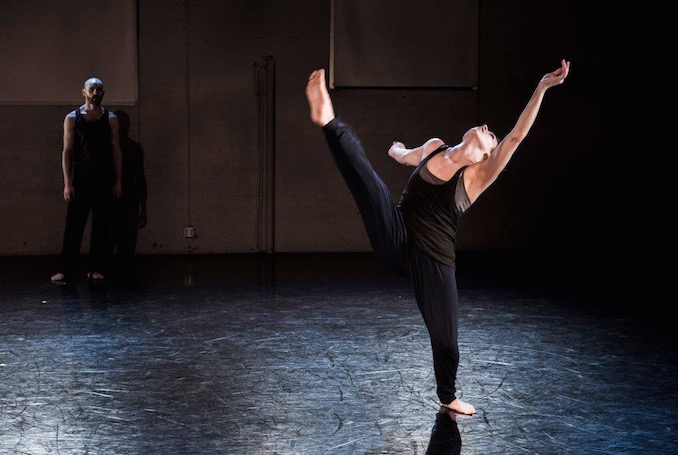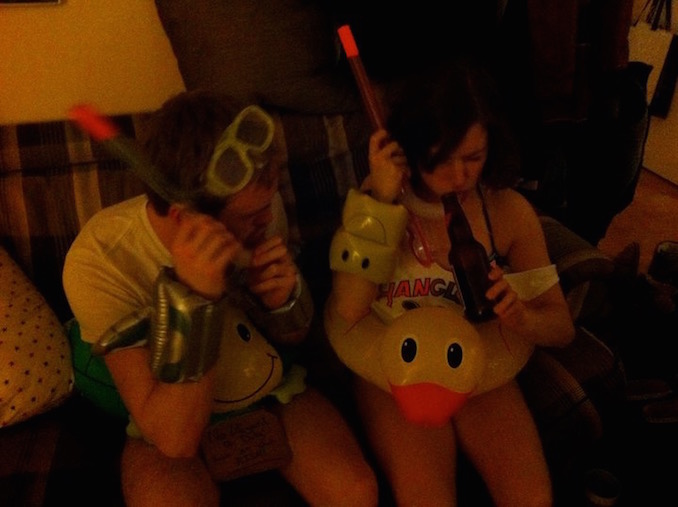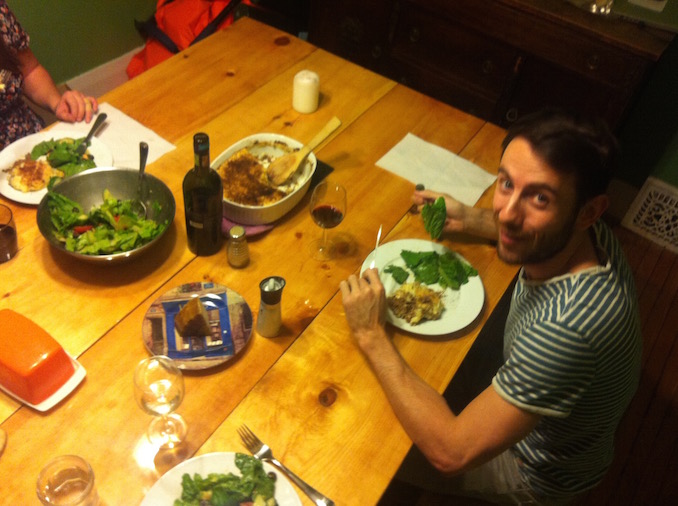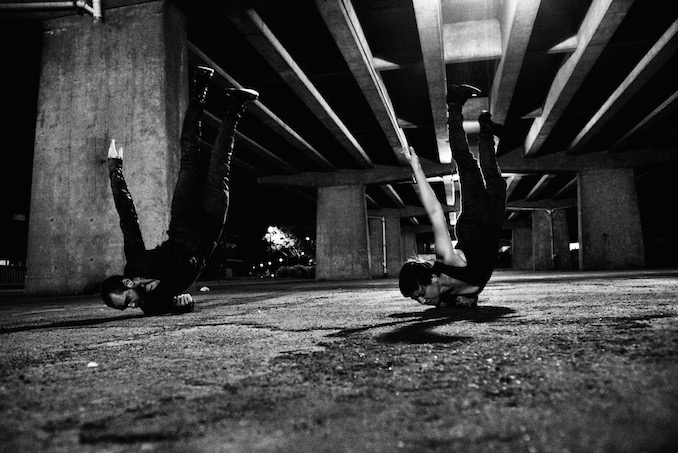 ***
What hood are you in?
I recently moved to Queen Street west but I lived in the east end for years. So far, my main observation is that people in the west end shower less and drink more (yes, it's rubbing off on me).
What do you do?
This is always such a loaded question. I'm a Dancer, Choreographer and Artistic Director of Vazari Dance Projects (VDP). Directing a young company in the art world, means wearing a lot of hats, so I'm also many other things, at any given time (publicist, arts admin, costume designer etc etc etc… lol). My focus is on collaboratively creating multidisciplinary, movement based performance, by any means necessary.
What are you working on?
I'm currently, working on a few different projects including a new work created by Serge Bennathan. It is terrifying and exhilarating. He demands all of you and that can be terrifying but it is also exhilarating to see parts of yourself surface you didn't know were there. I'm lucky to have Jarrett Siddall diving into this with me, I have a reckless amount of faith in that man.
I also work with several other dance company's in a free lance capacity. Lately, I've also stepped into some aerial work and acting with Harding Films.
The main thing on my plate at the moment is the creation and production of a new work, [decoherence], for SummerWorks Performance Festival. I am really excited to be presented alongside such ridiculously talented dance artists this year!
Where can we find your work?
SummerWorks Performance Festival!! Our show dates for [decoherence] are August 5, 7, 8 & 13th. Check out summerworks.ca for tickets and more info. Also, go to vazaridanceprojects.com to see more about who we are and what we do.
You can also follow us on Facebook and Instagram, as well as The Serge Project to keep up with me.