Experts in the restaurant industry know that a great customer experience is a combination of many things and that it takes more than an elaborate menu item to satisfy and satiate your customers. Restaurant interior design is one of the elements that are key for the success of a restaurant business. Not only does it create meaningful first impressions, but the right ambience and the right interiors will hitch clients to your restaurant and set your business apart from others.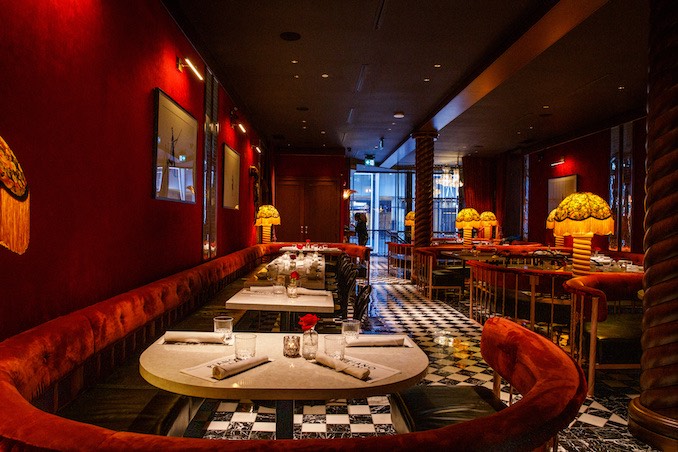 We visited Piano Piano's newest location on Colborne Street and it was a pleasure to have interviewed Victor Barry, Chef and Co-owner of PIANO PIANO Restaurant to learn about his views, goals, and experience over the years.
Designed by Ali McQuaid in partnership with PIANO PIANO co-owner Nikki Leigh McKean, one of the hottest Italian restaurants in the city is a feast for the eyes and the stomach. "We are so fortunate to have worked yet again with Ali McQuaid Mitchell from Future Studio here in Toronto. Along with the collaboration of my wife Nikki, our vision was able to come to life in the most incredible way, and far exceeded what I thought was possible in this space," says Victor Barry.
A restaurant, like a person, has a personality, and all four locations of PIANO PIANO clearly communicate the brand's values and its generous hospitality, but what makes the newest location in the St. Lawrence neighbourhood unique is the bold and brave interior design that surprises the guests with a whimsical and charming experience inspired by a "Narnia meets the Circus" aesthetic. The interior is surrounded with vibrant colours, vivid prints and funky finds that provide visual stimulation and boost your spirit.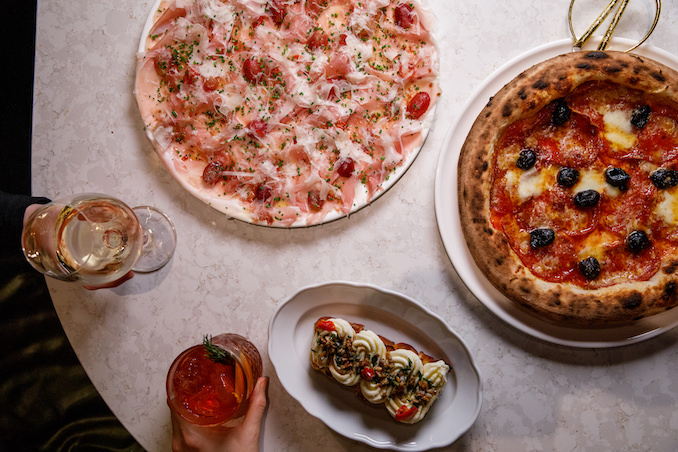 There is a lot to see here, from eccentric furniture to mirrored ceilings, thoughtful details have been incorporated everywhere in the space. "The wow factor of PIANO PIANO Colborne really is the over-the-top nature of it all. It is not just one single factor, but the combination of everything together that makes it so "wow." Between the mural overlooking the stairs, to the horse at the Carousel Bar, to the beautiful tapestry on the upper floor, we left no stone unturned, which many designers would have been overwhelmed by in the planning stages. We are so impressed with how it turned out, which is a true testament to Nikki and Future Studio's talent," Barry adds.
After many years being a restaurant owner, Barry points out that what makes a successful restaurant interior is the ability to challenge yourself. "Every time we design and open a new location, we are able to take it one step further. We see the amazing reception of guests and are able to push the envelope just a bit more with our next location. That is what makes it successful – always being able to push yourself one bit further, and really tap into a style you love. People love our restaurants because they are out of the ordinary – they are unlike any other restaurant they have been to."
Customers will see some remarkable features from other locations as well as eye-catching new ones.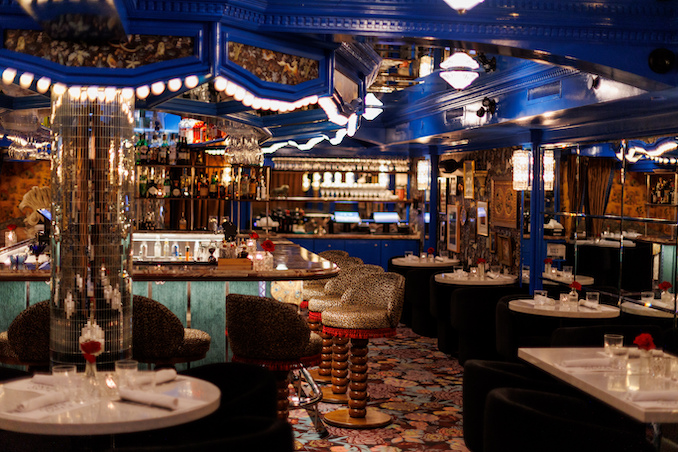 "We continuously bring in aspects of creativity and family into all of our locations. We have art from our two daughters, which has been beloved at previous locations, and brought that element of youthful creativity and family into this space as well. But with this location, we really wanted to tap into a whimsical aspect and invite guests to test their own imagination, while feeling completely comfortable, and enjoying delicious food. One key feature that is completely unique is the Carousel Bar downstairs. We took so much time and care to ensure every aspect of the bar was perfect, and that the theme could shine through." Shout-out to the curated playlist that compliments the restaurant and appeals to all of our senses.
All design ultimately produces an emotion. Each location of PIANO PIANO really is one of a kind because its interior design elicits an emotion from their guests, whether good or bad, pleasing or frustrating. It's experimental in the visual sense, fun, and adventurous. You will step out of traditional restaurant concepts and step into a high-spirited fantasy.
Find out more about Piano Piano at: https://www.pianopianotherestaurant.com