Name: Ruby Cikada
Founded: 2012
# of Albums: 1 LP, 2 EPs
Latest Release: "EP II" June 2017
Latest Video
Bio
We formed in 2012 out of York U music department, spent the past few years pushing out albums and gigging in the local venues here. Our music is fairly eclectic but can be paired down to a combo of Alternative/Folk Rock with strong psychedelic leanings – some mashup between Weezer, Beatles, and the Experience perhaps. We released our debut album in 2014, first Ep 2015, and second Ep 2017, plus two music videos and plenty of small shows. Next stop is probably a single, but for now we're taking a small breather between releases to focus on a parallel project.
Latest Single
"All You Pretty Girls"
Favourite Restaurant
Hard pick, right now i have to say Amico's Pizza in parkdale, i keep dreaming about the Panzo.
Favourite band as teenager
Weezer!
Favourite band now
Probably King Gizzard and the Lizard Wizard – still new to them but still so in awe of their majesty.
Guilty Pleasure Song
Probably "Shape of you" by Ed Sheeran, though i know my band mates would strongly disagree. Its not my usual cup of tea (i pretty much despise most top 40, mostly for the production) but i can't deny the chorus hook for being catchy as hell.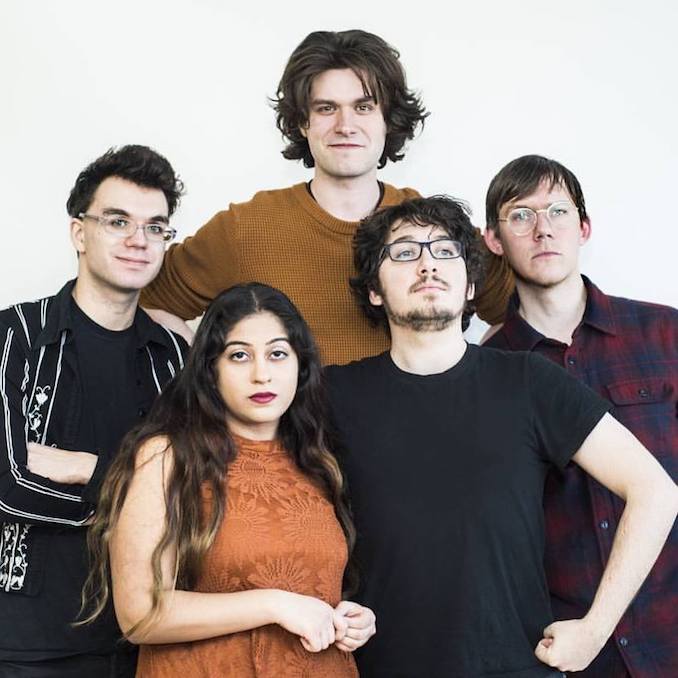 Live Show Ritual
Pre-show snack attack, usually in the form of burrito or falafel – any wrap based eats really.
Favourite local artist
There are too many good ones, but i'll have to go with Kaleidoscope Horse – sweat hearts of the reborn psych scene, god love em.
Sneaky Dees nachos, Hey Meatball spaghetti or a superfood salad from Fresh?
Sneaky Dees nachos! Still dream about the King's Crown, YUM.
Queen or College St?
Queen Street, even if its just for home sweet Parkdale. It also has some important venues (Horseshoe, Rivoli, Cameron House, The Rex). College has Sneaks, used to have Rancho, these days i really don't know whats up there.
Trinity Bellwoods or Highpark?
High Park, cause you can actually escape human contact for more than 2 seconds.
EP or LP?
LP, all about the long play concept album.
Early bird or night owl?
Night owl with vampire instincts!
Road or studio?
Studio is all we know, but one day the road please!
Swiss Chalet or Roti?
Oh lord Roti 10,000%. Roti or bust.
This artist was featured through a partnership with Reverbnation in which local artists could apply to be featured in this column.