Syrus Marcus Ware is an identical twin and a committed and dedicated artist and activist who has been creating and fighting the good fight for over 25 years. He is an active member of BLMTO, Blackness Yes/ Blockorama and is also a visual artist and PhD student at York University. His work has shown widely across the country. Syrus has been recognized for his work, including receiving the Steinert and Ferraro Award in 2012 and the TD Diversity Award in 2017.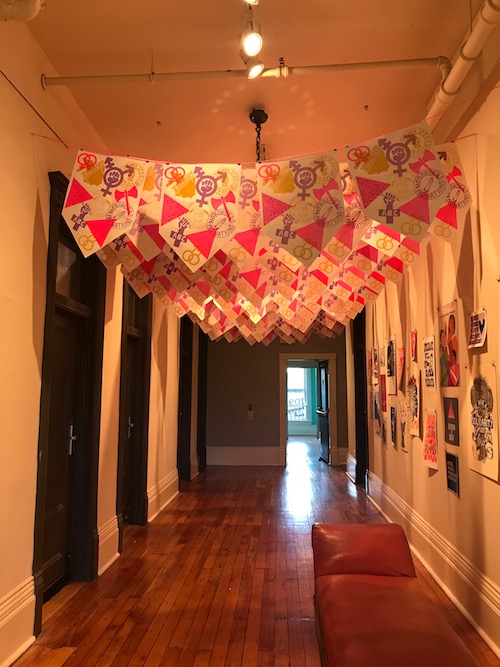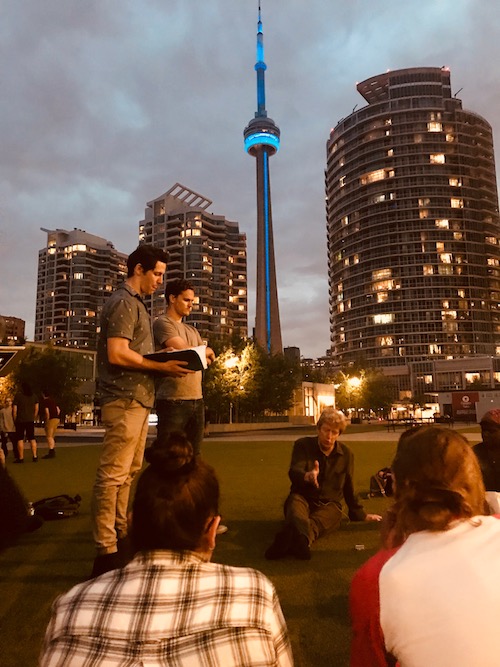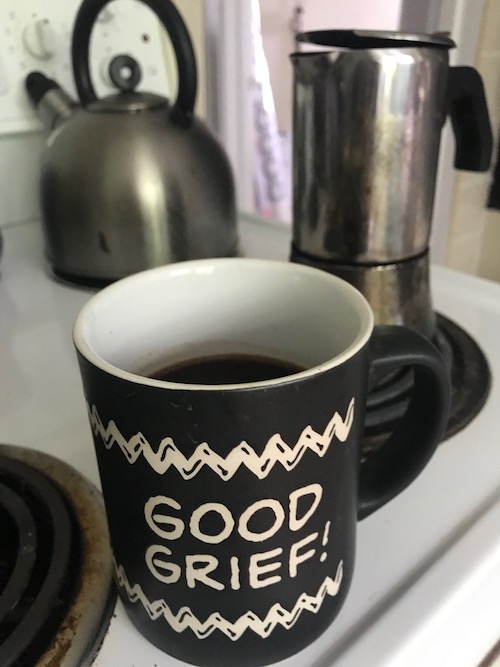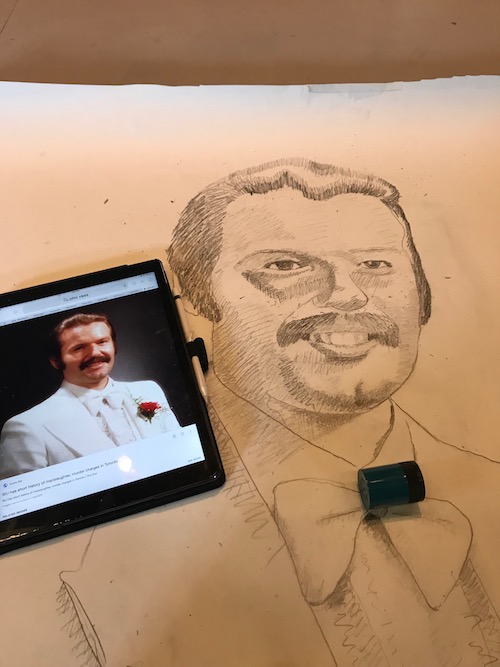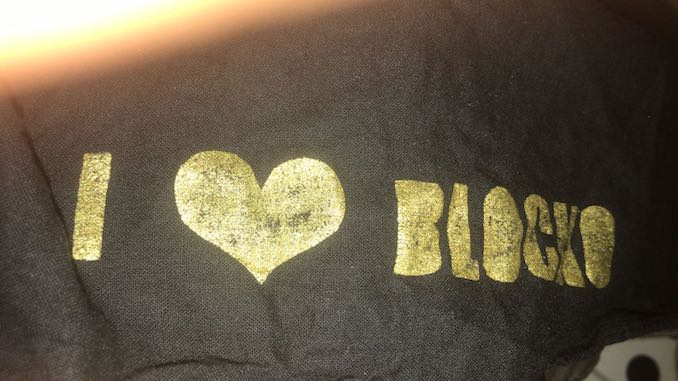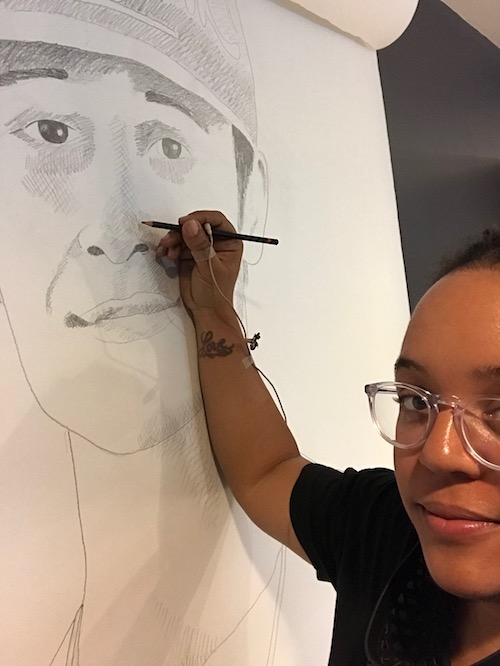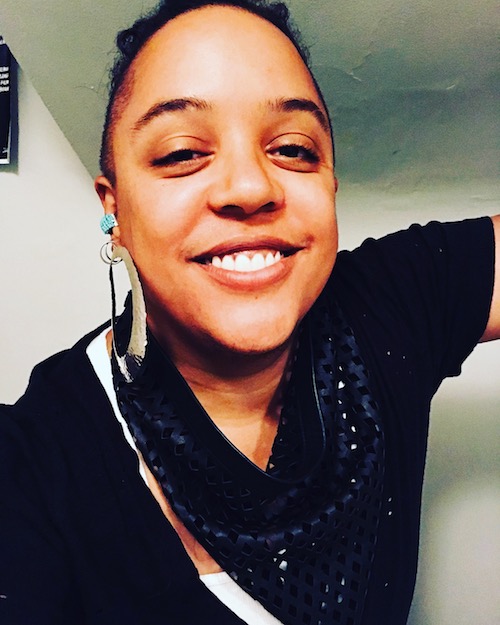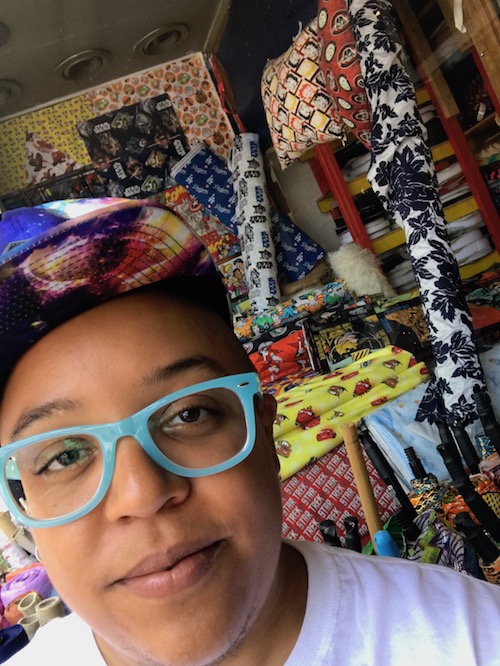 What 'hood are you in?
I live in the Casa Loma area. I love all the green spaces. And that we have a queer black MP, Jill Andrews! So exciting 🙂
What do you do?
I am a visual artist, curator, scholar, activist and parent to a 6 year old. I work in super large scale- drawing portraits of activists or doing durational performances about madness and disability. As a curator I work each year on TSG- an LGBTQ themed art show at the Gladstone Hotel. This year's show TSG: Say My Name opens June 21st at the Gladstone! As an activist, Im very involved in black queer and trans activism through Blackness Yes/Blockorama (celebrating its 20th year at Pride this year!) and as a core team member of Black Lives Matter- Toronto. As a parent, I spend endless hours drawing, baking cookies and gardening with my little!
What are you currently working on?
Im an avid multi-tasker! Im currently working on a large-scale theatre piece for Luminato, in collaboration with The Theatre Centre called Out the Window, a play by Liza Balkan. In the show I'll be drawing some giant portraits and performing. The play runs June 19-24, 2018 at the Harbourfront Centre Theatre and you can get tickets at www.luminato.com.
Im also curating TSG: Say My Name at the Gladstone (June 21-August 6, 2018) and co-curating Blockorama (June 24, 2018) at the Wellesley Stage at the Toronto Pride Festival.
Im working with Kim Ninkuru and Jane Doe on co-curating a Toronto Stop for the Sexual Assault Roadshow with Sketch Working People in the Arts at Artscape Youngplace (June 12-18, 2018).
And, I'm trying to get some heritage "jewel corn" to grow in my garden Here's hoping!
Where can we find your work?
Some of my drawings are currently on display at the Roundhouse in Vancouver as part of the Queer Arts Festival 2018. You can find the rest of my work online at www.syrusmarcusware.com
***
Out the Window. On stage at Harbourfront Centre Theatre June 19 – 24, as part of Luminato 2018 – tickets starting at $39 available at luminato.com