For this post, we are talking sports bras. Because for years the humble sports bra has played only a supporting role for the evolution of tights and tops we have seen. At one point, the bra was even built right into shirts, making it almost non-existent. But now things are changing. Workout tops exposing colourful, strappy and high-tech bras are all the rage. Heck, you don't even need to wear a shirt over your bra anymore!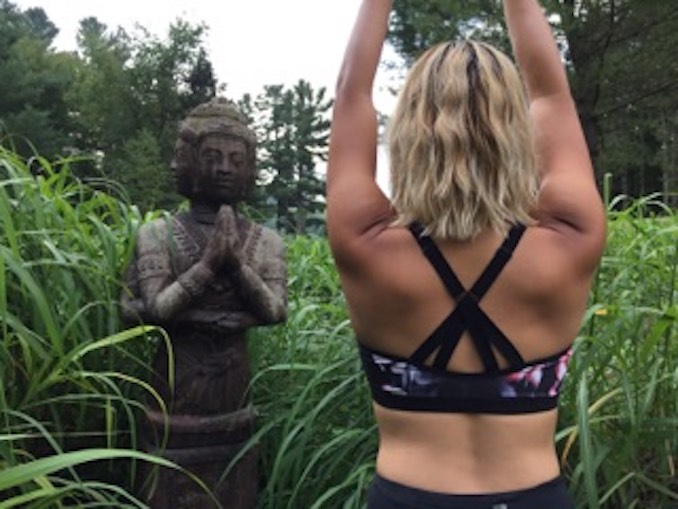 To help you find the perfect sports bra, we asked Hyba Activewear, from the Montréal company Reitman's, for a quick guide. This Canadian brand stands out because of three key factors and Dorothée Cuny, their Marketing Manager, is here to explain it.
Hyba offers price-competitive activewear. Our on-trend and technical styles have the best value of
quality and design at an affordable price.
Hyba offers extended sizing. With all styles ranging from XXS to 3X, Hyba ensures that all women can sport stylish and performing activewear.
Hyba offers all-level activewear. We specialize in three activities: train, run and yoga. Our designs are fit for everyone from beginners to experts.
So where do we start with picking out a bra?
First, what type of training are you participating in?
Low-impact: Yoga, Pilates, Walking
Medium-impact: Spinning, Training, Boxing
High-impact: Running, Cardio, HIIT
Then, what size are you?
A, B & C cups: You will likely have the most bra options in these cup sizes. Remember, your skin and muscles stretch with high-impact activities so it's important to choose the right bra for your training.
D+ cups: For most of you, a high-impact bra will be necessary regardless of your activity as support is the top priority.
This handy chart shows you generally what size sports bra you would wear.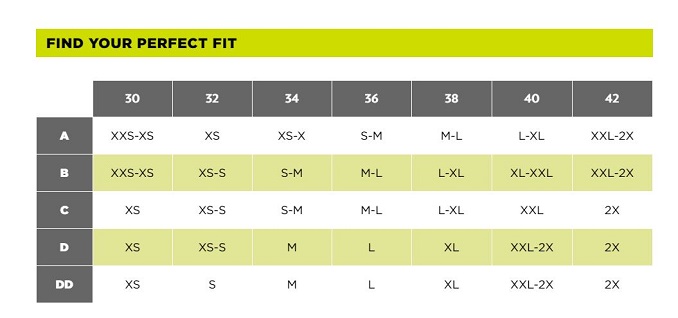 Next, how do you want your bra to fit?
CUPS are offered in two types of technology. Compression uses fabric to compress the breasts together to prevent bouncing. The breasts will touch in this form. Encapsulation technology secures each breast into a molded cup and then compresses to the body. The breasts will not touch in this form.
BANDS should be tight enough that you feel supported but it should also be comfortable.
STRAPS should also be tight enough that you feel supported but they shouldn't dig in. For low-impact bras, straps can be very thin and non-adjustable; however, medium and high-impact straps are adjustable and made with stronger elastics.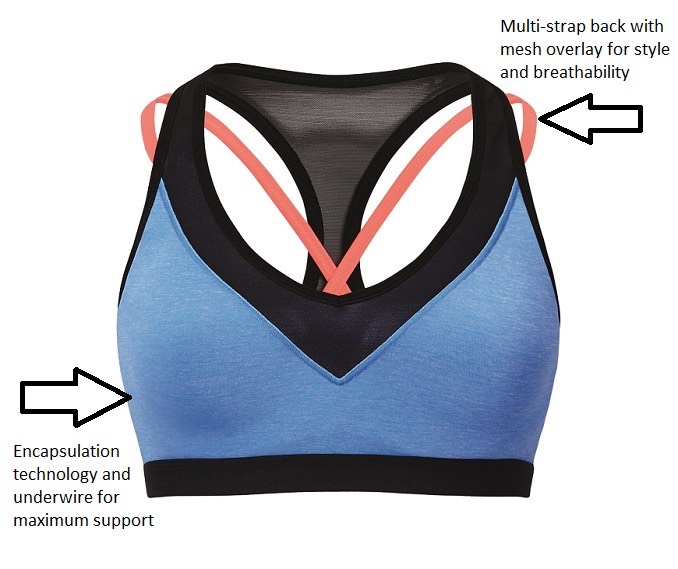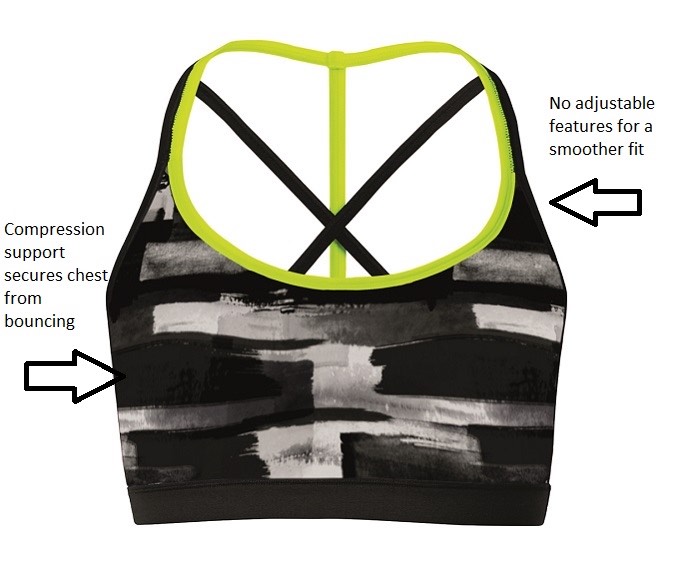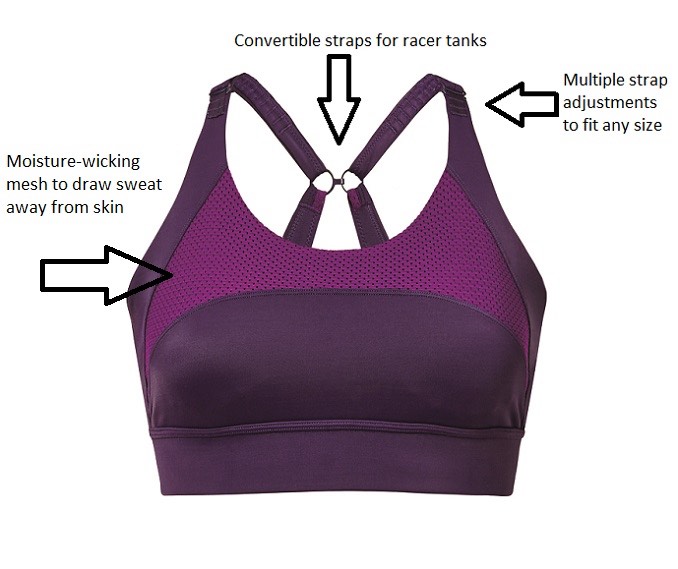 If you're still struggling to find the right bra, Cuny suggests visiting a Hyba store for a bra fitting. Hyba sales associates help you understand the importance of wearing a sports bra when working out, as well as key fit and design elements to consider when choosing a sports bra that offers optimal support and comfort. Hyba sports bras cover every woman's needs. There is also a complete sports bra guide online at hyba.ca.