It was a dark, chilly winter evening when our plane touched down at Tokyo's Haneda Airport, some fourteen hours and eleven time zones since our departure from a significantly darker, chillier Toronto morning. One train ride and a short walk later, we found ourselves in the heart of Asakusa, one of Tokyo's oldest neighbourhoods, its narrow alleys and plentiful shrines oddly, if beautifully, juxtaposed against the bright lights of Tokyo's perennially lit up city streets. This first, jetlagged, bleary-eyed glimpse of Japan wound up being the perfect encapsulation of everything that makes this country wonderful – a place steeped in history and yet at the cutting edge of the most impressive technology (and yes, that does include the bathrooms).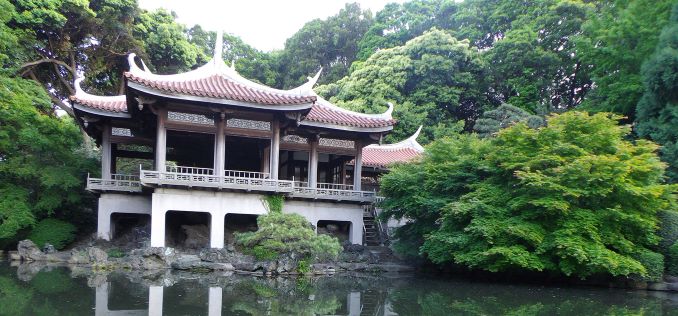 TOKYO
Our holiday began in the capital, a city where in five minutes' walk you can find yourself transported from the blazing neon signs and bleep bloops of a thousand arcade machines to the restrained atmosphere of a dimly lit inari shrine dating to the Edo Period. There are highlights aplenty in Tokyo, but the best way to explore the city is to split the difference between Historical Japan by day, and Electric Japan by night.
By day, Tokyo is home to some of the biggest, most beautiful, and most historically and culturally significant shrines anywhere in the land of the rising sun. And, thanks to some complimentary passes from Viator, we had the chance to see the best of them on our dedicated Tokyo Walking Tour. (Viator, acquired by TripAdvisor in 2014, is one of the largest online tour-booking agencies in the world.)
Tokyo's most famous shrines, Sensō-Ji and Meiji Jingū, are situated in remarkably different locales – one, Sensō-ji, in the heart of the Asakusa district, surrounded by streets and older buildings which retain some of the Edo-era charm; the other, Meiji Jingū, a half hour's walk into one of Tokyo's plentiful parks, surrounded by towering trees and the smaller outbuildings that line the walkways up to the main temple. One aspect we found particularly moving was how, much as at Notre-Dame de Paris or Angkor Wat, these religious sites remain in use today, with adherents engaged in their daily prayer, albeit surrounded by selfie-snapping dorks in rented kimonos (of which there is a healthy trade at many of the temples we visited).
By night, Tokyo turns into the bright, brash, clankingly electronic playground of every twelve-year-old's dreams. Pachinko parlours are more numerous – and, if possible, tackier – than the slot rooms of Vegas, but the real fun is to be had in the arcades. True, the arcade scene isn't what it used to be – it was only last year that Sega sold off its fifty-year-old arcade business – but Tokyo's Akihabara District remains a major draw for those looking to drop some yen on Mario Kart machines or Kirby-brand crane games, known in Japan as "UFO Catchers". Of course, the UFOs are about as likely to pay out as the pachinko parlours, but that's all part of the experience.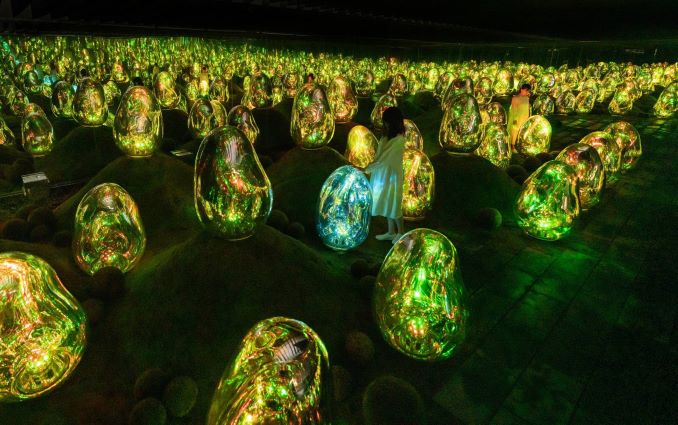 A definite highlight of Tokyo, all of Japan really, was our evening at teamLab Planets (on through December 2023). Founded in 2001, the art collective teamLab has been one of the major proponents of immersive – and, let's face it, highly instagrammable – art installations heavy on bright colours and infinite mirrors. The near-ubiquity of that aesthetic has in no way dulled the bespoke teamLab experiences themselves, which include both temporary and permanent installations in Tokyo, Beijing, São Paulo, Singapore, and beyond. Highlights of the (sadly only temporary) Tokyo installation include its Alien-like egg room, and what we've taken to calling the psychedelic koi pond, in which visitors wade through knee-deep water as digitally projected fish swim around them, trailing neon streaks behind them.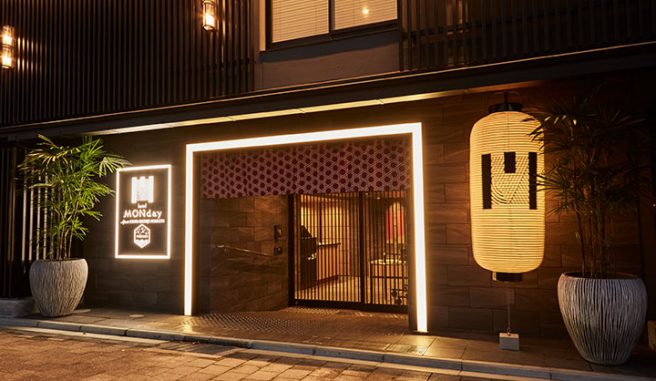 We also loved our accommodations at the hotel MONday Asakusa, its sly branding – mon means gate in Japanese – reflecting our proximity to the famous Kaminarimon "Thunder Gate" outside the Sensō-Ji temple. MONday embraces an "apart-hotel" design philosophy, where each room is meant to feel homey (if your home was an elegant Japanese apartment!) while also offering the comforts of a modern hotel. (Our only regret was that we never got to try out one of Tokyo's famous capsule hotels…)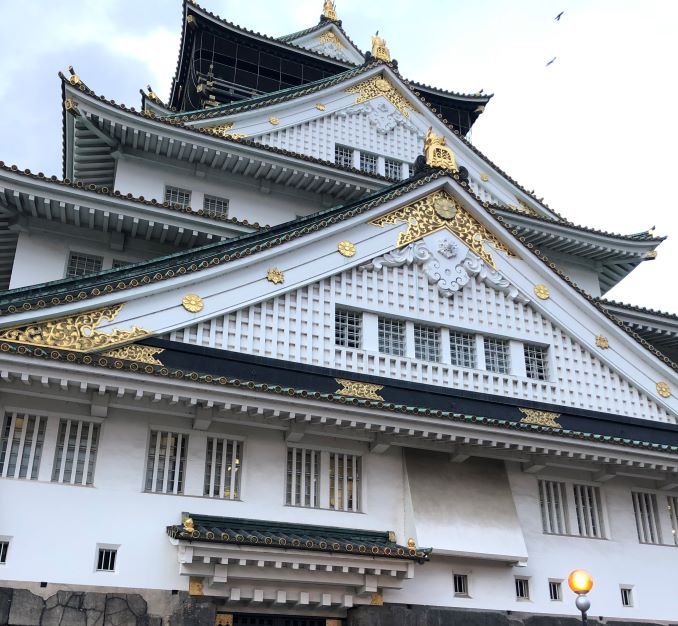 OSAKA AND BEYOND
Ultimately, one needs to leave Tokyo in order to truly experience the historical Japan celebrated in films like Seven Samurai or games like Ghost of Tsushima. That's what we found in our few days in the countryside, which took us right by (though not up) Mt. Fuji and along a lengthy train ride from Tokyo to Osaka. The villages of Japan, whether beachside, nestled in a valley, or way up in the mountains, are an essential visit for those whose conception of Japan lies in the woodblock prints of Hiroshige or Hokusai.
Japan's commercial centre, Osaka is the less flashy counterpart to the nation's capital, though not without its own charms. Central to those is the famous and extraordinarily well-preserved Osaka Castle, which no longer dominates the city skyline as it did in the sixteenth century, but remains an important emblem of Edo history. History buffs will recall Osaka Castle's central role in the lives of Tokugawa Ieyasu, first shōgun of the Tokugawa Shogunate, and his advisor, William Adams, the "English Samurai" who introduced European ship design to Japan (and whose life inspired James Clavell's excellent Shōgun novel and miniseries).
Osaka is also foodie central, and a must for all travellers with even the slightest Epicurean inclinations. Famed for its okonomiyaki – Japanese pancakes – its sushi scene, and its kushikatsu – a kind of deep-fried barbeque skewer – Osaka is deservedly renowned as Japan's culinary capital. It's even home, for those brave enough, to fugu, the deadly delicacy that kills approximately one hundred people every year. (To paraphrase cinematic masterpiece Airplane!, don't eat the fish.)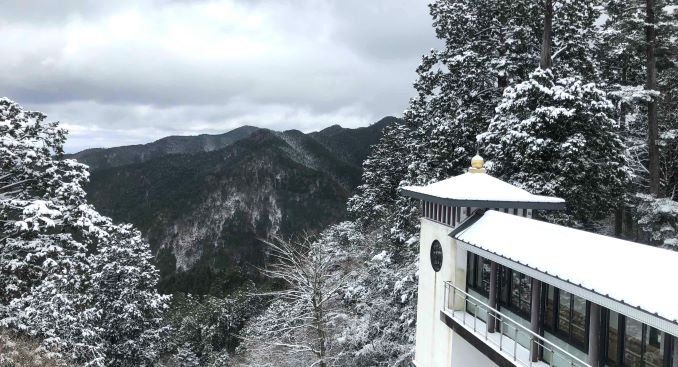 NIPPON 101
Ultimately, the best way to do Japan is however you want it.
Japan is such a destination for so many different things, we're almost hesitant to label any one thing essential. That said, we can offer some general guidance based on our memorable vacation there:
How to get there: Flights from Pearson to Tokyo operate on a daily basis, with both Air Canada and ANA (All Nippon Airways) offering nonstop routes. Those who can tolerate a layover will find cheaper options passing through Vancouver, Orlando, and other hubs, though one's willingness to spend 5-7 hours in an airport lounge may vary.
Nature: Japan is a land of parks, gardens, and forests, even in its biggest cities. You can get a wonderful nature experience in Tokyo or Osaka, though those with the time should definitely make the trek to famed desinations like Aokigahara Forest, which lies north-west of Mt. Fuji, or any one of the countless bamboo forests that dot the countryside. Even Tokyo has a number of smallish bamboo forests on its outskirts, providing a few decent options for day trips if you cannot make it to the countyside.
Arts and Culture: Kabuki and its sister dramatic form Noh (which can be loosely defined as Japanese opera) continue to thrive across the country, even as Japan has become a magnet for the best of Western culture, including some 1,600 symphony orchestras. The many state and national museums are a must-visit in order to experience the best of Japanese art, including kimonos, samurai paraphernalia, and the requisite ukiyo-e masterpieces of Hokusai, Hiroshige, and others. (We sadly missed out on Tokyo's Samurai Museum, which has remained closed since the last major lockdown.)
Technology: Yes, it's true, the bathrooms are electric. White noise gently fills the stall when you lock the latch. An adjustable meter lets you set the seat temperature. The Hallelujah chorus blasts from speakers when you flush. (Okay, maybe not that last one.) Japan is, of course, an international technological marvel. The transportation infrastructure is robust and world-leading, not least the shinkansen bullet trains which have broken several land-speed records (and which we happily got a chance to ride between Tokyo and Osaka). Wi-Fi is just shy of ubiquitous, though we do recommend you shell out for a portable Wi-Fi hub for your stay. That said, the geeks in us were most taken with the gaming scene; not the arcade games and UFO catchers, necessarily, but rather the plentiful retro gaming shops overflowing with classic Nintendo and PlayStation titles.
Food: Sushi, sashimi, maki. Maki, sashimi, sushi. And be sure to visit at least one of those gimmicky Kaitenzushi (conveyor belt sushi) spots. Actually, though, even beyond sushi one of the things we wound up loving most about Japan was all the tiny little hole-in-the-wall neighbourhood restaurants we came across. Whether it was the 8-seater gyoza (dumpling) bar open from 4pm to 4am every night, or the numerous restaurants that still have patrons sit on the floor, we always felt welcome… even if we couldn't always read the menu.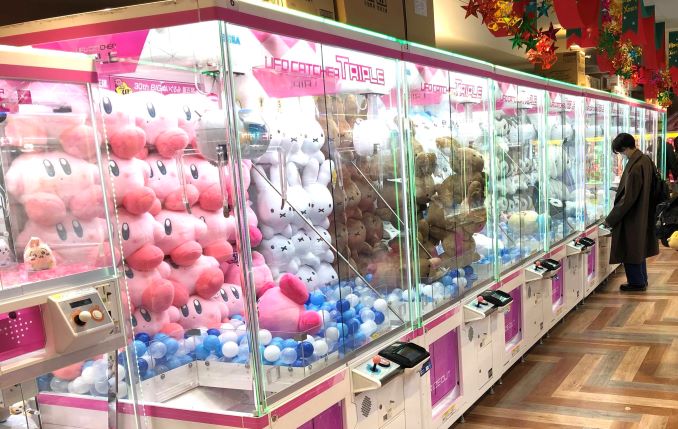 SAYONARA FOR NOW
Our time in Nippon was about as memorable as any vacation we've ever taken. From the consistently delicious food to the welcoming, clean environments – seriously, there's no trash anywhere in Japan – to the awe-inspiring vistas, we were never anything less than seriously impressed.
For that, we'd also like to extend a heartfelt arigatou gozaimasu to the fine folks at the Tokyo Tourism Representative Office in Toronto, all of whom were enormously helpful in providing suggestions as we put together our plans. (Torontonians should also make a point of checking out the Japan Foundation's Hiroshige exhibit, consisting of twenty original prints from the 19th century, on now through April 2023.)
Though our time in Japan was all too short, we will never forget it… at least until we can come back and form all new memories. As the Japanese say, mata chikai uchi ni ne.
***
For more Toronto Guardian travel advice, check out our features on the Canadian weekend, a visit to India, and summer in Croatia.