E's Element is a Black Owned Canadian business selling jewelry and premium athleisure pieces founded by the Style Blogger Emmanuela Okon. Emmanuela brings over 6+ years of experience working in retail in-store, over 5+ years of blogging experience and digital marketing and helping online users get easy access to style inspiration and outfit ideas through social media channels like Instagram, Youtube and her fashion, beauty and lifestyle blog called StylebyEmmanuela. We had the chance to catch up with her to find out more about E's Element.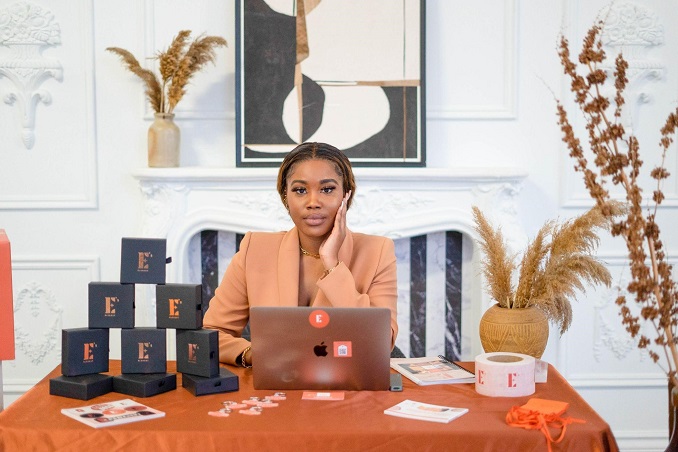 What is your business called and what does it do?
The name of my business is E's Element. E's Element is a Black Owned Canadian business selling jewelry and premium athleisure pieces. It was started in January 2021 and has steadily grown its strong customer base selling to Canadian markets through online platforms as well as in-store shopping while also shipping worldwide. E's Element is a fashion brand that specializes in water-resistant gold & silver jewelry and premium athleisurewear like Sweat Suits, Velour Sets, Shorts & more.
Since 2021, E's Element has successfully launched versatile jewelry pieces and limited athleisurewear pieces and has excessively established its brand's social media presence through marketing across social media platforms like Instagram, Facebook, Tiktok and Pinterest. Now that Emmanuela has graduated from university she's looking to make E's Element a full-time business beyond selling items online. E's Element is more than just a jewelry and athleisurewear brand and our goal is to use the brand's platform to encourage people that it is okay to be multifaceted and to have multiple dreams and aspirations. E's Element is that safe space for people to feel whole and find their true element.
What made you want to do this work?
The idea of creating E's Element began in July 2020 (practically in the early stages of the lockdown). I knew I always wanted to start a business once I graduated from University, and so I did while working a 3-month remote contract job. Of course, there are many Athleisurewear brands, but since 2021, E's Element pieces stand out mainly because the types of clothing we provide are handmade and cut and sewn. As for the jewelry pieces, E's Element works alongside highly-vetted suppliers to bring the brand's jewelry line vision to life. E's Element stands out mainly because it is a hub where you can find jewelry pieces while also searching for comfy clothing. For the most part, my
inspiration to start my business came from wanting to curate quality jewelry and athleisurewear pieces that people can use to elevate their style daily (even while at home).
What problem did you want to solve with the business?
To take the guesswork out of people trying to find quality jewelry pieces and comfy clothing online without sacrificing quality.
Who are your clientele/demographics?
Jessica and Abby, with Jessica being a university student and Abby being a working individual aged 30. Both of them had very different qualities, goals, and needs but still fit under the target market of E's Element. The person of Jessica was an individual who was confident and enjoyed wearing trendy but comfortable outfits. She sometimes gets frustrated at picking outfits that go well together and has to settle for uncomfortable clothing as she cannot find athleisure that looks well styled. She also likes to support Black Owned businesses and because she is tech-savvy she likes online shopping over going in person. The second persona is Abby, who is a busy director who has a fast-paced lifestyle. She believes skill acquisition, collaboration and hard work are the keys to success. She likes to dress up whenever she has time and likes to go for an effortless look. She would like to find a brand which provides her with clothing that she can easily style and would also like to support Black Owned businesses. Her challenges are that she does not have much time in her busy life to worry about outfits and following fashion trends and is not usually an online shopper but will still do it from time to time.
– Women aged 18-35 (demographics)
– Neighbors comprising the GTA area: Toronto, Brampton, Hamilton, Mississauga, Oakville, Etobicoke, Vaughan, etc.
E's Element's target market is both recent university and college graduates and young professionals therefore the income available to those segments of people is varied. In order to appeal to the younger generation and the less established market they will have a starting price point of $25 for selected styles. However, they want E's Element to be a brand that grows with them as they become more established in their career and will therefore continue to offer more exclusive and quality products in foreseeable product collections.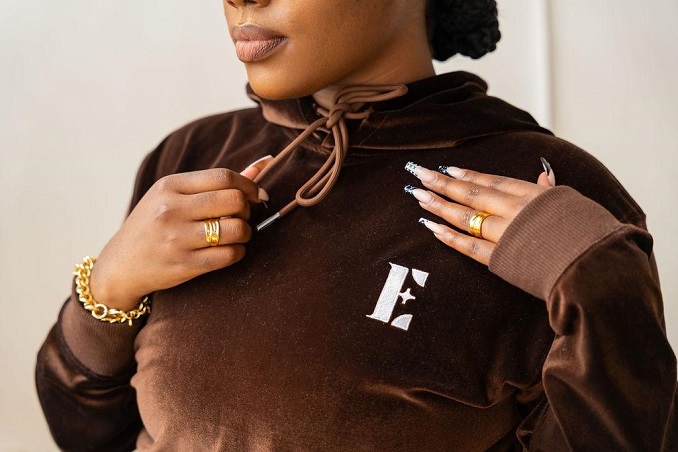 How does your business make money? How does it work?
– Social Media: Instagram/Facebook: Creating awareness of the E's Element brand itself and its products is critical to the success of the business. E's Element acquires potential customers both on Instagram and Facebook using organic content marketing. Miss Emmanuela has acquired a significant amount of followers from her personal Instagram account which she will leverage to create brand exposure for E's Element. The main objective is to use Instagram/Facebook to build E's Element's email and text subscribers by taking leads away from the social platform and driving traffic to the website.
– Shopify Online Store: The Shopify store serves as E's Element's medium of making online sales. The majority of the brand's revenue will come from the eCommerce store. The Shopify store will support both physical and online awareness activities by providing interested customers with another method to purchase products beyond the limited physical locations (still in beta testing). When setting up the eCommerce store, E's Element will adhere to suggested practices in Shopify's Help Center to provide guidance on how to optimize the store for easy conversion and customer retention.
– Pop-Up Shop Events: Another strategy we use to create brand awareness is our bi-monthly/seasonal pop-up shop events to connect with locals in the Greater Toronto Area. E's Element partners with pop-up host organizations to make this happen and tap into the Toronto market. E's Element will then gather leads and turn them into email subscribers for retargeting opportunities.
– Online Marketplaces – Miiriya, All Blk Market, The Muse: Apart from E's Element's primary website, E's Element will also list its products on alternative marketplaces to assist with brand awareness and revenue generation for the
business. These marketplaces will include most of the inventory listed on the main website but may have certain limitations. Online marketplaces that exclusively carry E's Element items will be listed on the company's website.
– Social Media – Pinterest & Tiktok: A second social media strategy will be to generate online traffic to E's Element's Shopify store from Pinterest by using TikTok style creatives. According to research, Pinterest users are 10% more likely to purchase than those arriving from other social sites, and traffic from Pinterest spends double the average amount of time compared to Facebook traffic. Based on experience, Pinterest ads will work for E's Element in the long run because they are seen as evergreen marketing.
– Primary Marketing Activity: E's Element's primary marketing activity will be the Shopify online store and Instagram/Facebook channel to generate more leads. To further help with this strategy, E's Element has created an Instagram account dedicated to solely providing customer service support for its customers over here.
Where in Toronto can we find your profession?
E's Element is primarily located online due to the nature of the business as an eCommerce store. All products are shipped out from Canada through our official website.
What is the best question a prospective customer could ask a member of your profession when comparing services? Give the answer as well.
– Questions: Will my E's Element athleisurewear tear? And will my E's Element jewelry turn green?
– Answer #1: No it will not. Our Sweatsuits are made of 50% cotton & 50% polyester while our Velvet Sets are Poly-Blend (90% Polyester | 10% Spandex. Our athleisurewear is hand-cut and sewn from scratch to ensure you are getting the best quality possible.
– Answer #2: Our jewelry is tarnish-free if you are shopping from our water-resistant collection. These pieces are 18K Gold IP plated on Stainless Steel and are durable and safe to use in water. We also have fashionable and non-water-resistant jewelry. The pieces listed here are alloy plated. It is advisable to care for your pieces regardless of whether it being water-resistant or not. For more information on product care + materials, please visit E's Element's Frequently Asked Questions Support Center.
What is the best part about what you do? What is the worst part?
The best part about what I do is getting to pour my creativity into every aspect of the business. Digital marketing and social media are pretty much my things and E's Element revolves around this so much. Also, getting to see and hear positive reviews from our customers is very encouraging and motivating. As an entrepreneur, I believe a lot of what we do is blindsided. I would say the worst part of things would be cash-flow management and constantly trying to have a backup plan if something fails. It is not entirely a bad thing but it definitely keeps me on my toes and has to date made me a critical and strategic thinker.
What is your favourite joke about your own profession?
Business owners make sales every single day. The reality of this is this isn't true because as a business owner, I definitely have my slow days. From being in business for a year, I am able to predict which months are most profitable and most likely to be slow.
What are your social media channels?
Website | Instagram | Tiktok | Emmanuela's TikTok | Youtube | Pinterest | Facebook | Twitter | Link Pop
PAY IT FORWARD: What is another Toronto business that you love?
There's so much I can choose from, from my nail technician @slayedbysabes, to my photographer, @trucreates and pop-up shop event organizers: @herpop and @bossladies.to. I enjoy partnering with other women-run businesses because it really builds a community of collaboration and education. Over the past year of running E's Element, I have been fortunate enough to connect and collaborate with a lot of other women across the Greater Toronto Area.