The Arthritis Society Canada invests in research, innovation, advocacy and information and support programs to combat arthritis and free people from the pain associated with it. We spoke with Jennifer Stewart, Chief Development Officer at Arthritis Society Canada, to find out more about them.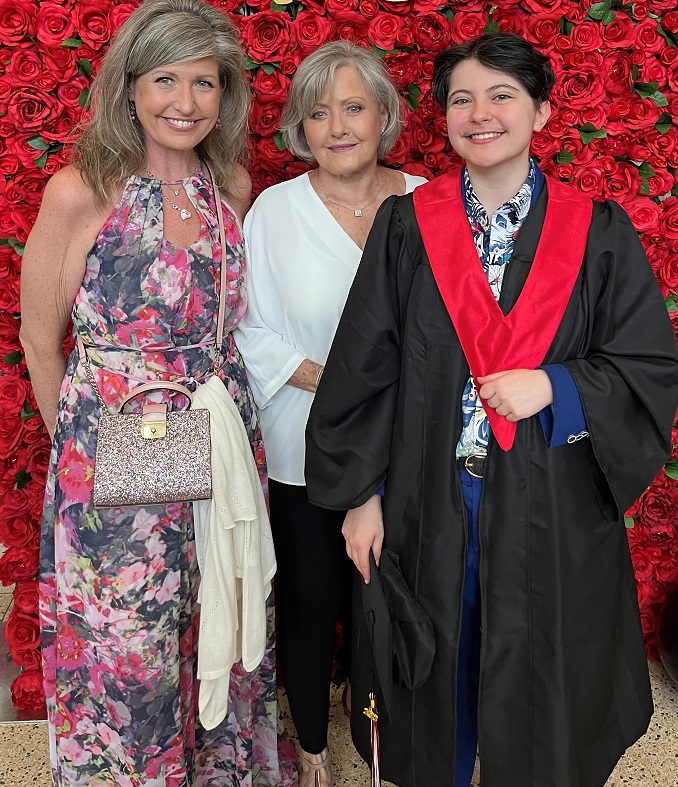 Describe your charity/non-profit/volunteer work in a few sentences.
Six million Canadians – 1 in 5 – live with the fire of arthritis. It's a devastating disease that does not get the attention it deserves. Arthritis Society Canada is investing in research, innovation, advocacy and information and support programs so we can extinguish arthritis and free people from excruciating pain.
What problem does it aim to solve?
People underestimate the seriousness of arthritis. It's not "just" arthritis, and it's not an inevitable part of aging. Arthritis impacts people of all ages, including children. In fact, more than half of people with arthritis are under 65. And it costs the economy billions every year. The incidence of arthritis is also growing. Unless we take action now, the number of Canadians with arthritis will be 9 million by 2040.
When did you start/join it?
I joined in April 2020.
What made you want to get involved?
There are three generations of arthritis in my family.
What was the situation like when you started?
I joined at the beginning of the pandemic. People with arthritis were justifiably concerned about how a COVID infection might impact them. Many people with arthritis, for example, take medications to control their disease which also weakens their immune system. So in those first months, we spent a lot of time communicating the latest information to help people make informed decisions about their health. It's important that we are always a trusted resource, and an advocate, for people with arthritis, especially when the situation is evolving daily.
How has it changed since?
The pandemic reminded us how vital Arthritis Society Canada is to people living with this disease. Arthritis is a problem desperately looking for innovative solutions. So while the need for daily information updates is no longer there, we continue to provide best-in-class education and support programs, and we are strengthening our focus on unleashing research breakthroughs, innovative social impact projects and exciting entrepreneurial ideas that will help people living with arthritis today and in the future.
What more needs to be done?
There's a simple answer to this for me, and it motivates me every day: Millions of Canadians are aching for a cure. I'm convinced we can solve arthritis. The only thing standing in the way is funding, and I'm doing my part to remove that obstacle.
How can our readers help?
Please donate to make a difference. Volunteer. We have incredible opportunities to learn, help and grow. Learn more about us.
Do you have any events coming up?
If you're living with arthritis, join us for our monthly Arthritis Talks webinars. They bring you the latest guidance from arthritis experts, helping you get more out of life with the disease. If you want to be inspired by some of the latest innovative, practical solutions for living with the disease, check out our Arthritis Ideator Awards on April 20, 2023.
If you are interested in a party with a purpose, buy a ticket for All-in for Arthritis on May 23, 2023. It's an incredible Texas Hold 'Em Elimination Tournament that also features our Diamonds & Denim Cocktail Party, dancing, live music and entertainment.
Where can we follow you?
We've got important and engaging content! Please follow us on Facebook, Instagram, Twitter and LinkedIn.