The heart-wrenching dark romance that captivated audiences at Canadian Film Festival, snapping up People's Pick winner, Polarized, is entering theatrical release across Canada on June 23rd for a short run before landing on VOD June 30th.
Polarized is a collaboration between Blue Denim Films, Echo Lake Entertainment, Enlightenment Productions and Julijette with support from the Canada Media Fund, CBC Films, Telefilm and more. The original drama stems from the beautiful mind of Writer and Director Shamim Sarif (Despite The Falling Snow, The World Unseen).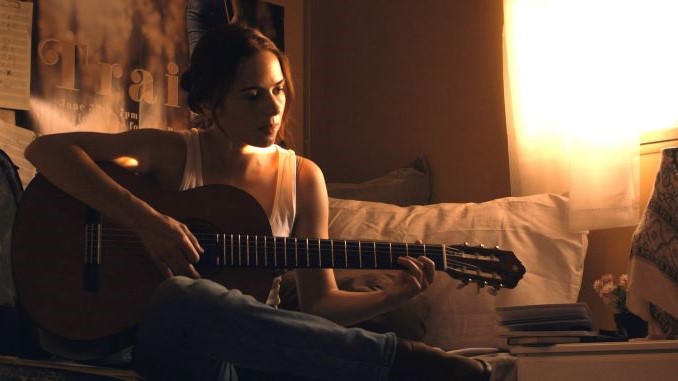 Set in Stonewall, Manitoba, Polarized is about Lisa (Holly Deveaux), an aspiring musician stuck in the rural cogs of farm life and Dalia (Maxine Denis), an Urban Farming exec whose Palestinian Muslim family holds her in tight constraints. What starts as hostile misunderstanding blossoms into compassion and love in this sapphic romance about family, honour, gentrification and loss.
Under Sarif's direction, Deveaux and Denis' chemistry dazzles against the backdrop of saturated fields and two communities at polar odds. The clash between rural Canadian Anglo-Catholicism and the settlement of a displaced Palestinian family sparks the audience's empathy for both sides of the same coin. Though these two communities see only differences, the root of their struggles is often similar. However, the forgiveness shown by Kareem (Peter Bou-Ghannam) to an undeserving Casey (Adam Hurtig) brings hope to the viewer of a brighter future for this at-odds community.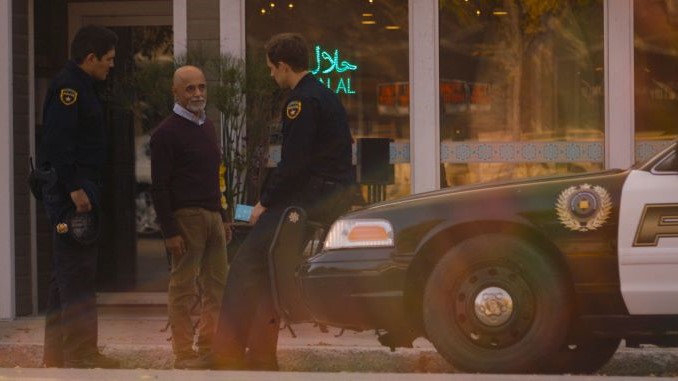 It's hard to swallow the sombre notes of Polarized's messaging, particularly during Pride Month, a time of celebration and defiance. However, it is just as important to see and listen to stories about those in the queer community who are not as free to be themselves without consequence and hurt. Writer and Director Shamim Sarif's honesty in Polarized shows a darker side, what some might consider an outdated side, of cultures pushed aside and ignored in a white-centrist and commercialised Pride. In this film, we're forced to see that even in a country like Canada, there are still hesitancies and prejudices against being Gay. We in the cities don't as often see the heartache in religious and rural communities that ostracise those who don't fit into their idea of gender roles and a perfect society.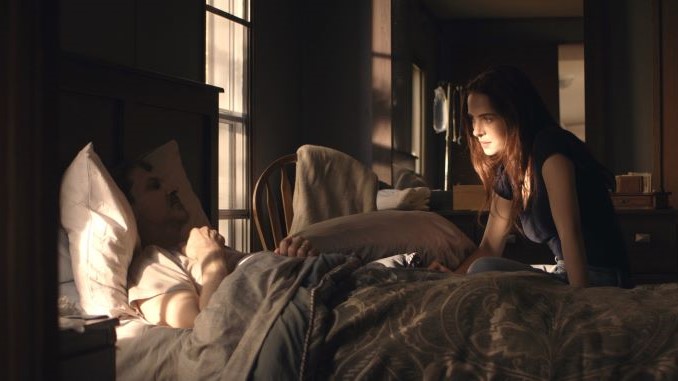 Despite the heavy overtones of homophobia and racism, Polarized offers warmth in small gestures of kindness. After all that you witness as the story plays out, you'll leave feeling empathetic and filled with gratitude. Holly Deveaux and Maxine Denis make for a marvellous pair; their characters' shy love seeps into your veins, making your heart tremor whenever their tension crescendos on screen. Musical performances and Original Songs by Brooke Palsson are a treat for the ears.
Make time to see Polarized at Oakville Festivals of Film and Art on June 23rd, followed by a Q&A with Writer and Director Shamim Sarif, Producer Hanan Kattan and stars Holly Deveaux and Maxine Denis.
Toronto's own Revue Cinema will run the film June 25th-29th, hosting their live Q&A with Writer and Director Shamim Sarif, Producer Hanan Kattan and stars Holly Deveaux and Maxine Denis on premiere night, June 25th.