A group of Canadian photographers have come together to do their part for the Toronto Foundation's #TorontoStrong fund for victims of the van attack that took place on April 23rd, 2018.
The group connected with even more photographers as well as driven community mmbers to collect images that could be printed and sold with money going to support the #TorontoStrong fund.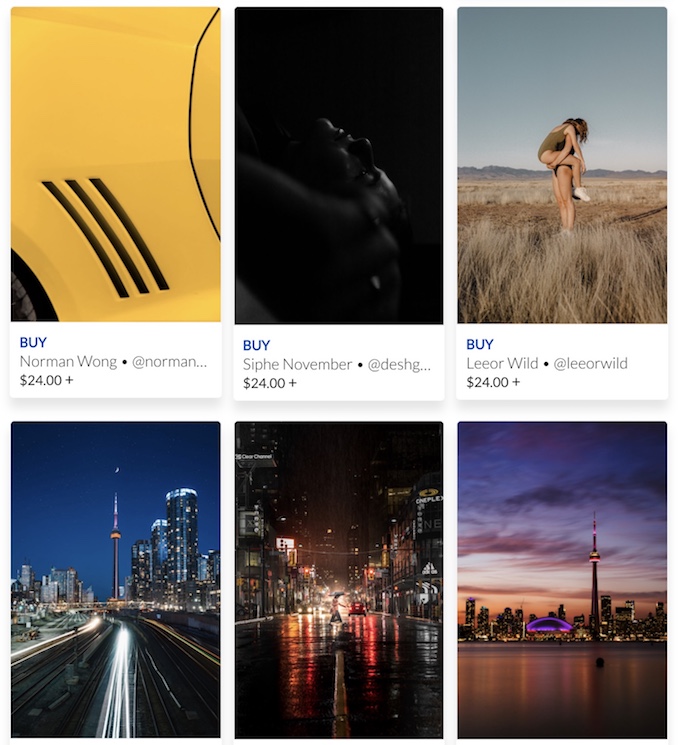 The online-only pop-up print sale will ship prints and canvases across Canada and the US, and has a goal to raise $100,000 for the #TorontoStrong Fund, which has so far amassed $2.5 million in donations.
The 50+ images are now available for purchase at instagram.com/torontostrong.shop or on their website torontostrong.shop.
Photographers were asked to select an image that reflects the strength of our city and its people.
Pricing & Availability
Images are available for purchase in three formats: Canon 5×7 print ($24), Canon 18×24 print ($60), and hand stretched canvas ($120). Prices include shipping.
Shipping: US & Canada
Sale dates: Monday, May 7 – Sunday, May 20
Instagram: instagram.com/torontostrong.shop
Website: torontostrong.shop
Facebook: facebook.com/torontostrong.shop
Participating Photographers* (Instagram Handles)
@aaronwynia, @aimhernandez, @alenpalander, @alexandramack22, @alftown, @amillionminds, @ashtontekno, @bora.vs.bora, @britannia6099, @brychong, @byseanbrown, @chilliganisland, @cyrosaurus, @dean_to, @deshgrey, @devonlittle, @doctorop5, @duepinlac, @edwardrow, @elie, @elisajuliagilmour, @erinlmaloney, @evologist, @gemmadwarren, @giltamin, @goodgyalijj, @hollysisson, @jacbeale, @jaydoublyou, @jayscale, @juluminate, @leeorwild, @liamgaws, @lisarobertsonpics, @luismoraphoto, @marksommerfeld, @michaeldesbiens, @mindz.eye, @monicasisson, @mr.jobeezy, @mydigitaleyes, @norman__wong, @ori.ginals, @re.mark, @rnishio, @ryanbolton, @signed.sealed, @smaku, @snappedbycam, @soteeoh, @stedyphoto, @steelcat, @stilez, @tahaphoto, @the_sparkler, @tilore, @tom_t, @urbvnex, @woman.meets.world, @xandraesworld, and @yescene
Go buy yourself some prints!
Purchase Here, torontostrong.shop.