Netflix is on the hunt for talented Canadian photographers with an ability to tell stories through their lens. The perfect individuals will be chosen to follow Canadian productions to shoot Behind The Scenes and share the journey on social media throughout the creation of Netflix content.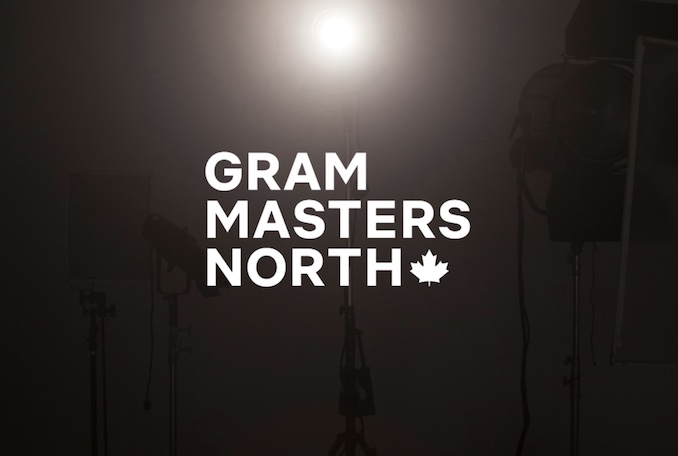 The contracted set photographer role requires a high level of creativity, an inquisitive, innovative personality and a strong eye for photography. Photos and videos captured on-set by the selected "Grammasters North" will appear on the Netflix Canada Instagram account.
May 11th, 2018 will be the last day to apply, so if you are interested, do not hesitate and apply today.
***
What is the candidate's role?
The role of the #GrammastersNorth will be to travel to Netflix sets in various locations across the great, white North to shine a well-deserved light on Canadian talent and locations behind select Netflix Original productions. These individuals need to have a passion for entertainment and photography, coming together to create the ultimate #GrammasterNorth.
Each selected candidate, will fill a contracted set photographer role that requires a high level of creativity, an inquisitive, innovative personality and a strong eye for photography. The photographs and videos captured on-set by the Grammasters North will be curated and featured on the Netflix Canada Instagram account.
This is a unique role. So are the right candidates.
What are the candidate's core responsibilities?
-Must be willing to travel the country, for a short term, even by dog sled if required.
-Be the eyes and ears for NetflixCA followers, capturing the behind-the-scenes action of a Netflix Original, shot here in Canada Showcase all of the Canucks that take part in creating entertainment magic, it really does take a village.
-Capture the stunning set that is your home and native land
-What are the necessary skills and requirements?
-Would be willing to go to the End of the F***ing World "For the 'Gram"
-Willing to take a few days off from their everyday life to celebrate Canada with Netflix
-Personally identifies as the artsy "Jughead" type
-Strong eye for shooting the perfect photograph – can make any opp a photo opp
-Obsessed with Netflix Originals and has a strong love for a throwback series
-Has an insatiable hunger for Netflix content
-Has an appreciation for a successful side hustle (Not the Ozark-style side hustle)
-Can make even make craft services table look like a three-Michelin star Chef's Table
-Ability to play it cool when in the same room as a celebrity
-Passion for traveling the true north, strong and free
-Will battle demogorgons for an Eleven out of ten shot
-Proficient in Microsoft Office suite
-Canadian resident 18+ with a public Instagram account, outside of Quebec
What personality attributes should the candidate possess?
-Be as passionate about the role as you are about hockey or a good double-double
-You are a proactive self-starter with the ability to kick your own ass into to action – without
-Jessica Jones having to do it for you
-Not afraid to get your hands dirty – whether you are holding the handle on the TTC or tree planting in the Okanogan
-Frequently answers the Netflix's 'Are you still watching' question with 'yes'.
-Instinctively knows to use the Instagram KK2 and KK4 colour filter pack on the Riverdale set and the Vintage pack on Stranger Things
***
Think you have what it takes to be the next #GrammasterNorth? Opening May 3, visit grammastersnorth.ca and learn how to apply today! Get your submissions in before May 11, 2018 – you wouldn't want to miss out.