Chef Dal Moro sent us this great recipe to freshen up some leftover pasta that you may have in your fridge. With some cheese, fresh produce and some love, a whole new creation can be made in a short amount of time. Dal Moro's recently opened a location on Yonge Street in Toronto so we thought it would be a great time to share.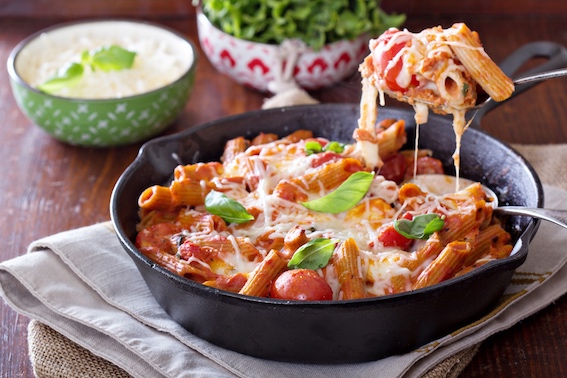 Leftover Pasta Casserole
Prep 5 Min. | Cook 30 Min. | Ready In 35 Min.
Ingredients
• 2 cups leftover pasta, cooked
• 2 cups pomodoro sauce
• 3 cloves of garlic
• 1⁄2 cup grated mozzarella cheese
• 1⁄2 cup grated parmesan cheese
• 3 roma tomatoes
• 2 sprigs of fresh basil
• 1 Tbsp. dried oregano
• Pinch of salt and pepper
Directions
1. Preheat oven to 350°F.
2. Mince garlic, and cut roma tomatoes into large chunks.
3. In a large bowl, mix together leftover pasta, pomodoro sauce, garlic, tomatoes, oregano
and salt and pepper.
4. Spread the mixture into a baking dish or oven safe skillet. Top with grated mozzarella
and parmesan cheese.
5. Bake in oven for 30 minutes until the casserole is cooked through and the cheese has
melted.
6. Top with fresh basil. 7. Serve and enjoy.
Buon Appetito!