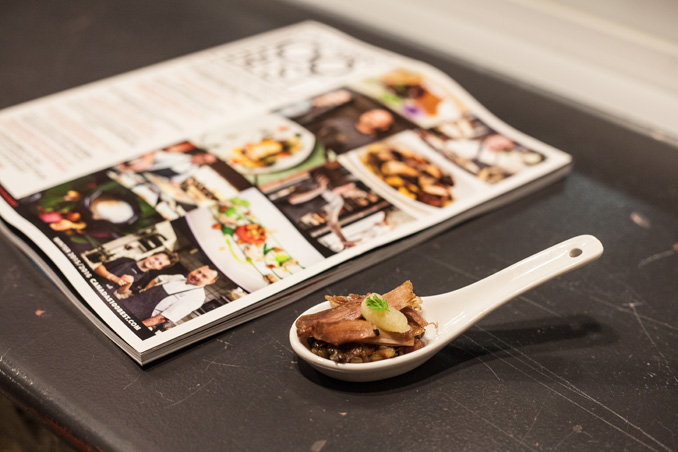 Jacob Richler launched a delicious page turner this week in the new publication of Canada's 100 Best Restaurants magazine — The "Cooking Issue" that features recipes from the some of the most loved chefs in Canada.
Richler explains that in this special issue, they had asked chefs for recipes of personal significance. "Recipes that were accessible and that also revealed a good deal about what makes these great chefs tick," as he mentions on the magazine's website.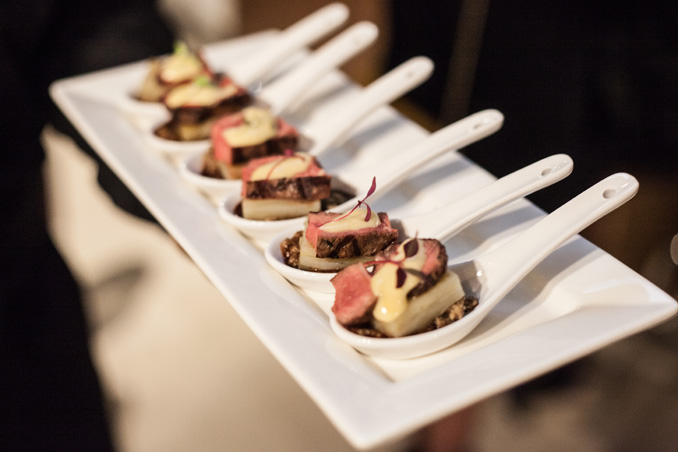 At an industry and media launch event held at The Chef's House at George Brown College guests were treated to some of the outstanding recipes from the magazine (recreated by the talented chefs at the culinary school).
As I flipped through the issue given to us at the event, I've noticed so many recipes that I will be recreating at home. Many recipes bring a sense of comfort and aren't intimidating for home cooks like Chef Lynn Crawford's (Ruby Watchco) Dad's Meatloaf with Onion Gravy and Chef Murray McDonald's (Fogo) Pease Pudding and Cod.  But Chef Justin Leboe's (Model Milk) Fettucine Carbonara makes me absolutely weak in the knees as a dish that I simply cannot get enough of.  The added commentary by each chef makes the recipes extra special — it's as though your friend is giving you their most cherished dish.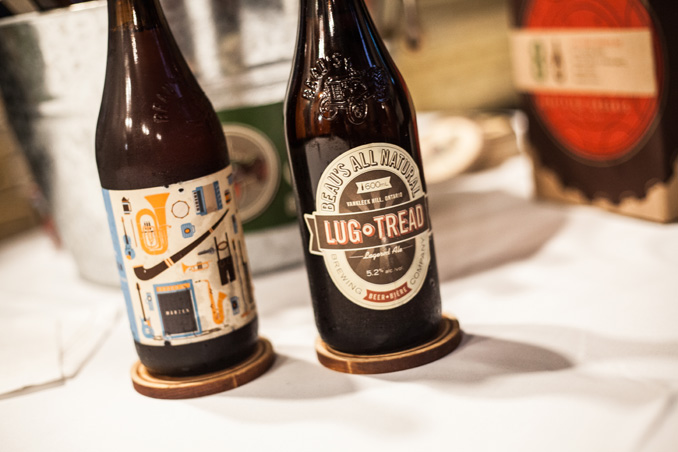 Canada's 100 Best Magazine launched earlier this year with a highly respected glossy that beautifully featured the country's finest restaurants from coast-to-coast. The list was created by an elite panel of judges consisting of food critics, reviewers and writers as well as industry insiders, and food lovers. Toronto establishments claimed six seats on the top ten list included Buca, Splendido, Canoe, Edulis, Bar Isabel, and Nota Bene.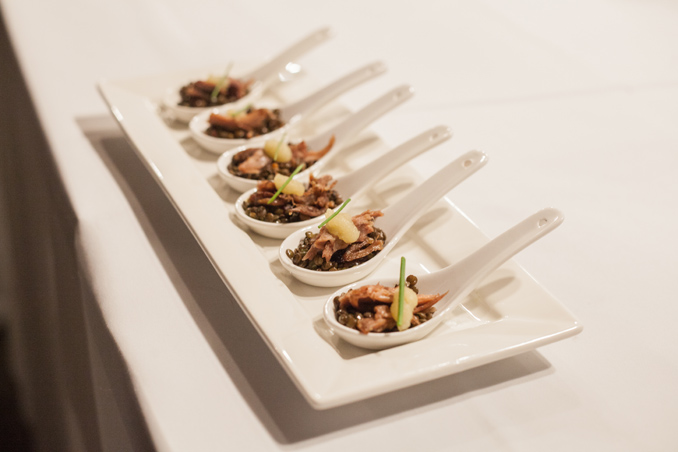 The magazine is on newsstands as of November 18, 2015 — ahem, perfect stocking stuffer for the holidays! Trust me when I tell you this is a "keeper" for home chefs and anyone who considers themselves a foodie. You'll want to keep this close to your heart.
Canada's 100 Best magazine's ranking issue is published annually in March.
You can also check them online at canadas100best.com.