Andrea Ramolo is a multiple Canadian Folk Music Award nominee and has been recording and touring her music since 2008. Born in Toronto to Italian immigrants, Andrea began her artistic life as a dancer and actress. In 2003 she picked up the guitar producing two albums "Thank You For The Ride' and "The Shadows and the Cracks." The latter earned her a nomination at the Canadian Folk Music Awards for Emerging Artist of the Year.
She then formed Scarlett Jane with Cindy Doire and spent five years extensively touring behind two albums, 2012' s Stranger and 2015's eponymous offering, earning accolades from press and fellow musicians across the country and two more CFMA nominations.
Following that, Andrea Ramolo contributed to projects by Lee Harvey Osmond (where she crossed paths with Timmins), leading to the creation of NUDA (Italian for naked). The album emerged out of a deep depression following a romantic breakup and a shift in her artistic path; but brought about a hugely positive metamorphosis, personally and creatively. The alternative folk album is album is cool, dark, understated and melancholy and earned her a mention on the 2017 Polaris Prize longer list.
Her most recent record, Homage, stands as an important next step in her journey. The album honours songs by the late and great Leonard Cohen once again produced by Timmins and earned her a 2019 Canadian Folk Music Award Nomination for Contemporary Singer of the Year.
Andrea Ramolo has had the pleasure of singing alongside Gordon Lightfoot, Andy Maize, Ron Sexsmith, Blackie and the Rodeo Kings, Adam Cohen and the Montreal Symphony Orchestra, and more. She continues to tour the Canadian festival circuit and overseas in Europe. Most recently she has been shifting her focus to her Italian-Canadian roots exploring everything from Italian cuisine, music, dance, art, and travel over at her blog The Vintage Italian. An Italian-language record could be in the works.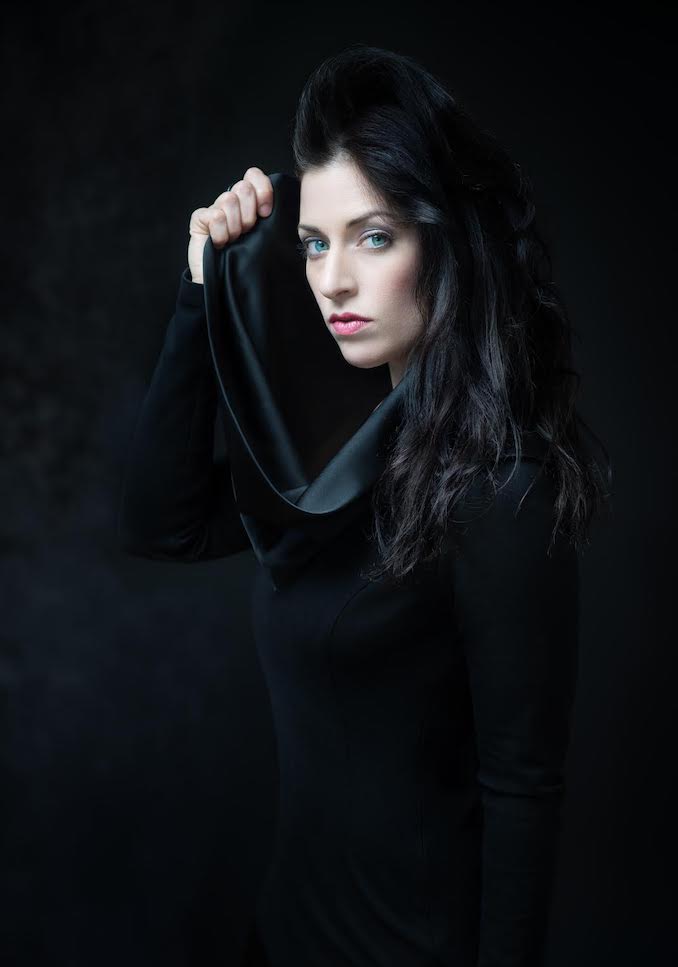 Name: Andrea Ramolo
Genre: Alternative Folk/Adult Contemporary
Founded: I"m pretty sure my first record was made while I was in the womb… except someone forgot to push record.
# of Albums: 6 (4 solo albums and 2 with her folk/pop duo Scarlett Jane)
Latest Release: Homage
Latest Single: My Oh My
Latest Video: Suzanne
Favourite Restaurant:
ARDO
Favourite band as a teenager:
Janis Joplin and the Full Tilt Boogie Band
Favourite band now:
Cigarettes After Sex
Guilty Pleasure Song:
"You Oughta Know" by Alanis Morissette
Live Show Ritual:
Funny sounding vocal warmups and a glass of full-bodied red wine
Favourite local artist:
The Skydiggers,
Sneaky Dees nachos, pasta from Terroni or a superfood salad from Fresh?
No-brainer! Pasta from Terroni!
Queen or College St?
Little Italy all the way. Although Queen is still my forever second-choice.
Trinity Bellwoods or High Park, Riverdale or Kew Gardens?
High Park, Riverdale.
EP or LP?
LP
Early bird or night owl?
Definitely a night owl
Road or studio?
These days… studio. That way I get to sleep in my own bed and have bubble baths when I want.
Swiss Chalet or Roti?
Swiss Chalet. I often sneak out in cognito for a romantic Swiss Chalet dinner for 1. It's all about those fries and gravy.
Where can we follow you?
Instagram | Instagram 2 | Facebook | Twitter | Website | Spotify
Any shows or albums coming up? (What do you currently want to promote?)
Thursday, January 23rd @ The Tranzac presented by ECHO Women's Choir. 7pm. $20.
And concert of vintage Italian love songs to celebrate Valentine's Day this February 14th at Cucinato Studio.