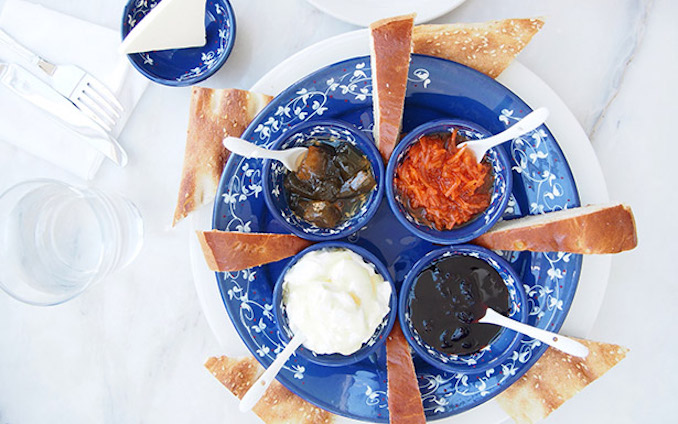 Photos by Yuli Scheidt
It's been no secret that Toronto has been going through a bit of a Mediterranean craze right now, with restaurants sprouting up from east to west. Salome Mohyeddin (owner/operator of Banu on Queen West) decided to expand their growing business and introduce Toronto to the world of simply classic Iranian food.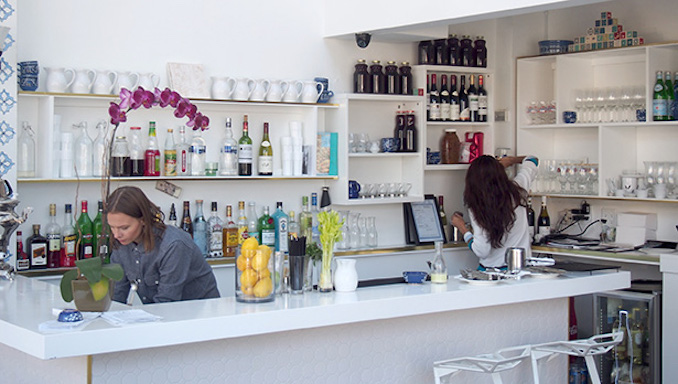 The restaurant is called Kadbanu (which translates into 'lady of the house') and located just west of Bathurst on Dundas (771 Dundas Street West). The restaurant (taking over a former chinese restaurant spot) is bright and inviting with large windows. As you walk through the doors, you're welcomed to sit-down bar, one of many tables and a intimate and interactive view of the open concept kitchen.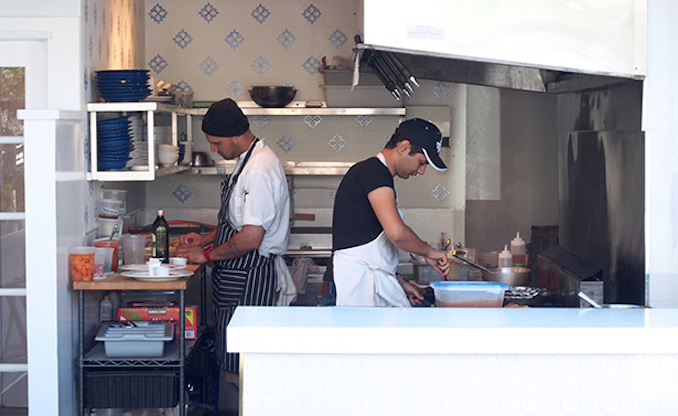 On the day we visit, we were treated to the welcoming comforts of their newly introduced brunch menu. Our server treated us to some of their pomegranate and sour cherry cocktails, which were sweet, sour and refreshing. Alongside our platter of Nan o khameh (bread served with freshly made sour cherry, carrot, fresh cream and honey, $14). Typically a bread dish is nothing to rave about as a starter but the care taken to the making of the bread and the paired jams are what made this stand out.
After a quick run through of all the different textures and tastes available on the menu (as passed down by Salome's grandmother), we decided upon two dishes with unique flavours: Khorma Gerdoo (eggs over sauteed walnuts, dates and served with barbari bread, $13) and the Shakshouka (eggs poached in a tomato sauce with chili peppers and onions, $12).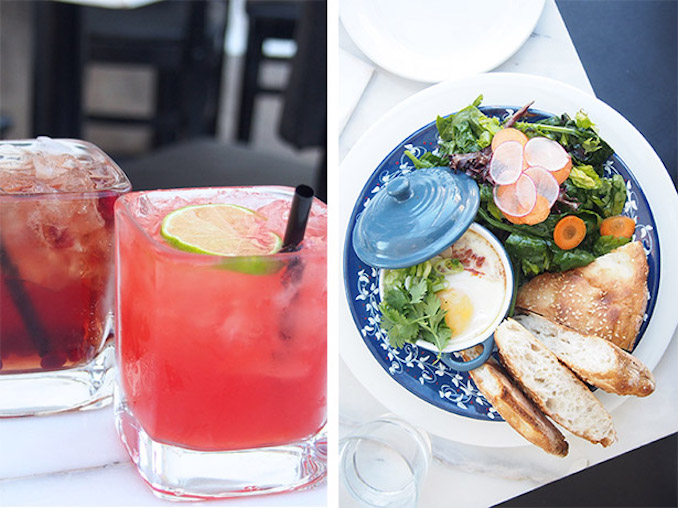 The texture of the Shakshouka is thick with a hint of spice. Once the egg on top is broken, it almost feels like eating a rich and delightful stew – perfectly matched with some baribari bread. The Khorma Gerdoo was light and filling with great flavours arising from the dates.
Kadbanu offers a fairly extensive dinner menu which showcases true and authentic Iranian fare. You can find Kadbanu open Tuesday – Thursday from 9am to 10pm, Friday – Saturday 9pm to 11pm, and Sunday 9am to 4pm.