With easy access via three TTC stations and a new GO stop direct from Union, Downsview Park offers a combination of nature, culture and lots of recreation. There's something for everyone: Organic farmers' markets, birdwatching in the ravines, and outdoor movies in the park. It's especially great for those who don't leave the city for the cottage and want a bit of an escape.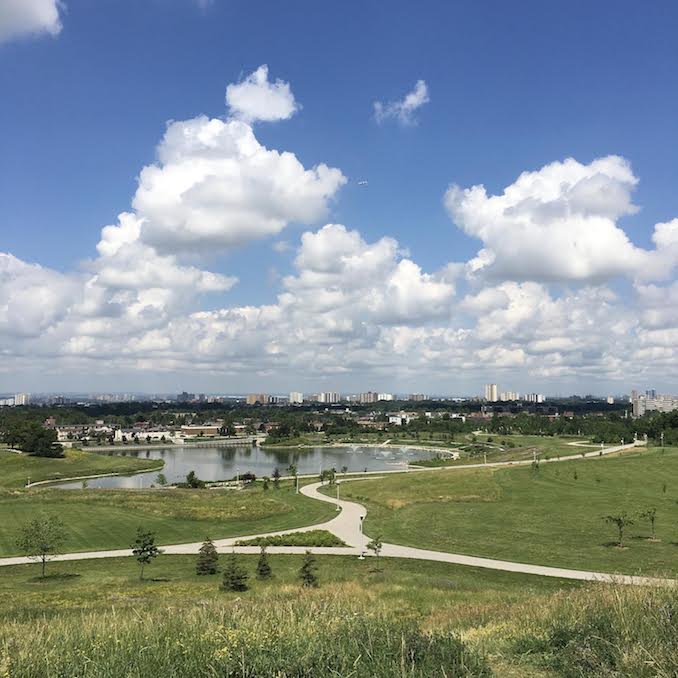 Nature Excursions: Downsview Park, Downsview Dells and Black Creek Ravine
An urban oasis that has over 190 species of birds, Downsview Park's landscape includes a lake, an apple orchard, and lush gardens and meadows. It is also home to Toronto's Fresh City Farms – a great source of hyper-local produce.
Around the park there is a forested ravine system that connects to Downsview Dells, where you can go hiking or birdwatching. The ravines are also great place to explore if you want to escape the summer heat.
Explore Downsview Dells' ravine system with an expert birder from the Toronto and Region Conservation Authority and get to know the incredible bird community that shares the neighbourhood. Saturday August 11 and 25 @ 9:00 am leaving from The Keeley, 3100 Keele Street. (sign up: Tours@thekeeley.ca) – TRCA will provide the binoculars!)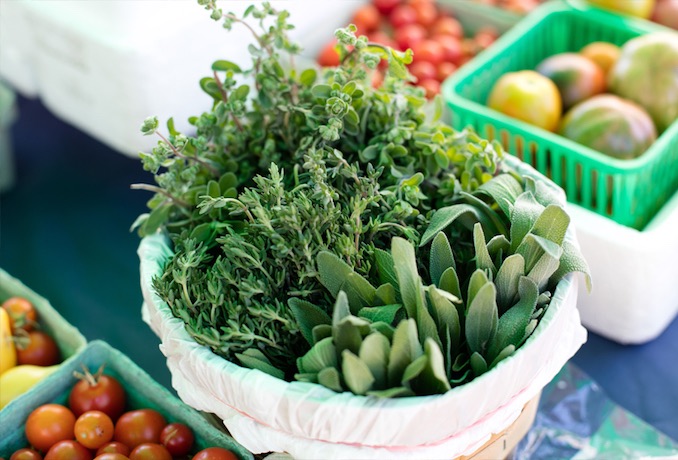 Want to cover more ground?
An avid cyclist from the Toronto Bicycle Network will be leading a 17KM bike tour that will take you through Downsview Park towards the Finch Hydro Corridor, then south through the Black Creek Ravine back to Downsview.
When? Saturday August 11 and 18 @ 8:30 am – meet at 3100 Keele Street, across from the park entrance. (sign up: Tours@thekeeley.ca)
Keeping it simple
Downsview Park hosts weekly walks in the park with a stop at their education garden.
Weekdays: Every 1st and 3rd Thursday from 6-8 pm
Weekends: Every 2nd and 4th Sunday from 10 am to noon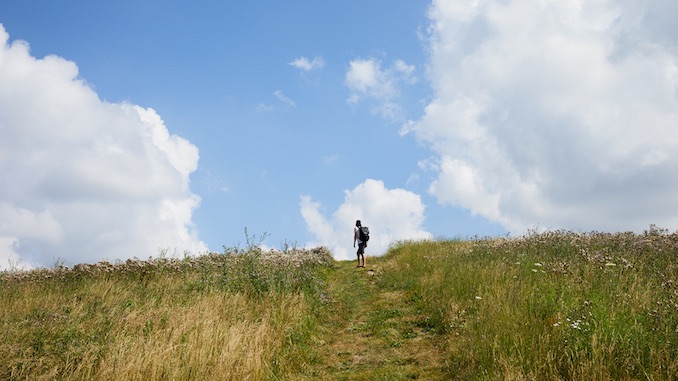 Food
At the top of the list of must-dos is lunch at Speducci, a modern Italian butcher shop and cafe, where you can feast on authentic Italian pizza, pastas and award-winning artisanal charcuterie. It's got a steady stream of regular customers every weekend, and it's probably the best Italian food I've had.
With a diverse demographic, Downsview Park is also home to awesome Vietnamese, Turkish, and Russian restaurants. And you have to try Grandpa Ken's Back Bacon sandwiches, known for their 6 slices of piled-high Peameal bacon on a Kaiser with all the fixings, near Humber Valley Golf Course and Downsview Dells.
Die-hard southern BBQ foodies can head up to Downsview Park on Labour Day Weekend for Toronto's Rib, Bacon & BBQ Fest which will bring in top rib teams from across North America.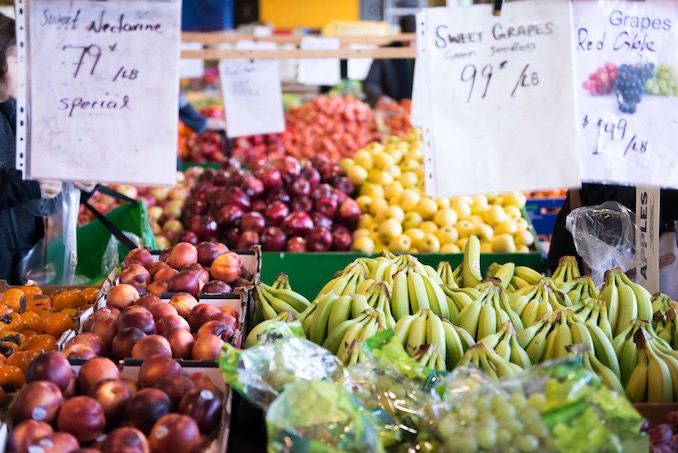 Shopping
Every Saturday, come explore Downsview Park's Merchants Market. The biggest draws are the competitively priced fresh produce (cheaper than the grocery store) and heaps of antiques from Canadian estate sales, with tons of original paintings and artwork to choose from for a bargain.
Fresh City Farms, known in Toronto for organic fresh produce delivered right to your door, actually has 2 acres of urban farmland and a greenhouse at Downsview Park. You can hand-pick your produce here twice a week.
Saturdays: 11 am to 3 pm – 70 Canuck Ave (Southeast of Sheppard and Keele).
Thursday Evenings (starting August 9): 3-8 pm – 3100 Keele Street (across the street from the park). This one will take the market game to the next level with weekly activities like a sunset stretch and guided stroll through the park.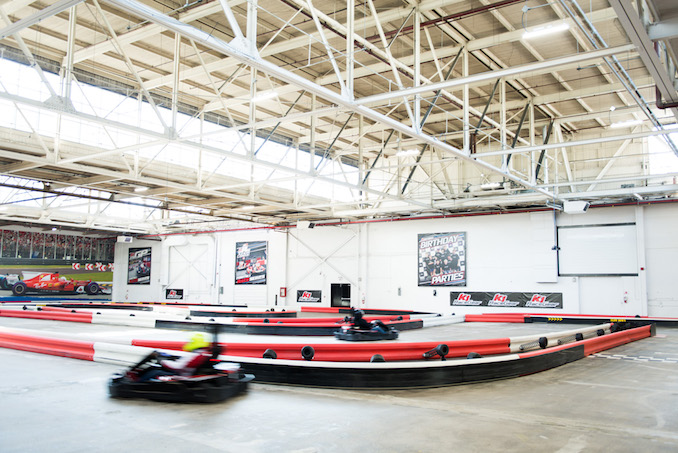 Culture & Recreation
The park has become a draw for the whole family with its free outdoor movies, running until September 7. Upcoming screenings include Coco (August 10), Black Panther (August 31) and The Avengers: Infinity War (September 7). Movies start at dusk (around 9 pm), admission and parking are free. 79 Carl Hall Road.
The park is known for soccer leagues playing at the Hangar, but you can also go indoor go karting and rock climbing!